Lauren Graham was kinda nervous about the "Gilmore Girls" revival and we totally get it
When the news that Gilmore Girls was officially coming back broke, we were so excited that we immediately celebrated by going out to get ourselves the biggest cup of coffee we could find (it was quite big and we were buzzing afterwards).
We then decided that we'd watch THE WHOLE SHOW from the beginning, which we managed quicker than we thought we might, and completely fell in love with all the characters again (yes, even April). Basically, it's safe to say that our expectations for when the show returns are pretty high.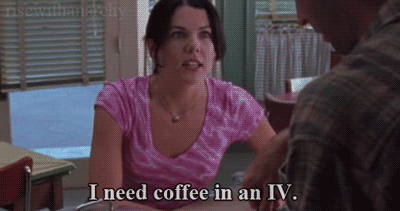 However, it seems that we aren't the only ones who expect greatness from Gilmore Girls: A Year in the Life.
No, Gilmore Girls' leading lady, Lauren Graham (Lorelai Gilmore) also felt a sense of duty to make sure that when the beloved show returned things were great. Speaking to People, Lauren expanded on her anxieties surrounding the comeback of the show.
"I'm nervous because the expectation is so high," she revealed at the Los Angeles premiere of her new movie Middle School: The Worst Years of My Life. "But my expectation of myself was very high doing them, too, and I feel like we did what we wanted to do. I just hope fans feel that."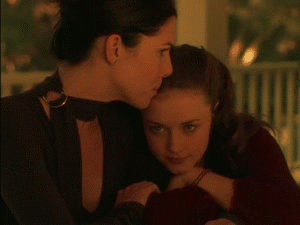 Omg, we actually cannot imagine the kind of pressure that Lauren must be feeling. It must have been pretty daunting deciding to go back to it knowing that you could potentially upset a lot of fans.
And, as we've seen this week, Gilmore Girls fans are dedicated, with many queuing to celebrate the show's sixteenth birthday as Netflix turned a bunch of coffee shops into Luke's Diner.
"Just [seeing] people standing in line, meeting friends and skipping work — that sense of community and that happy kind of feeling the show seems to give its hardcore fans I feel really proud of that," the actress said about events that took place all over the country.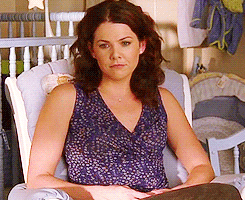 Speaking to Bustle about the reboot, Lauren explained that it was like going back to college.
"You know exactly what you're doing and what you want to do and who you want to be friends with, and you get to do it all over again and appreciate it and understand what a great significant thing you're in," she said. "That just really felt like just an incredible opportunity."
Ugh, we just *heart* this so much! It's so nice to see someone who actually loves their work be grateful and celebrate something that millions upon millions of people love.
Despite her trepidation and nerves surrounding Gilmore Girls: A Year in the Life, we really don't think that Lauren has anything to worry about. Firstly, fans are just happy that the show is coming back in some form, and with original show runner Amy Sherman-Palladino involved, we're sure that things are gonna have that old school Gilmore Girls flare.
Gilmore Girls: A Year in the Life comes to Netflix on November 25th.