Lauren Graham just posted a "Gilmore Girls" picture that has us very, very worried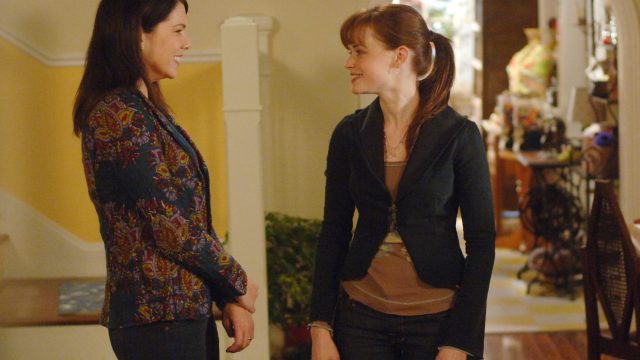 Strong supporter of Team Jess here, and maybe worried is the wrong word. Maybe we're just like, quixotic about the future of Rory Gilmore's love life? And in saying that, we need to know everything about it at all times, so we can obsess about it, as if she were actually our best friend in real life.
Over the weekend, the once — and maybe future?? — flame of Rory Gilmore, Logan Huntzberger (aka, Matt Czuchry) posted a simple image to Instagram of a Gilmore Girls promotional shoot. It's from forever ago, so don't get all worried about it just yet. It shows him and Rory, and also Luke and Lorelai, as all Gilmore Girls pictures should.
It was then that Lauren Graham herself re-gramm'ed the picture with the caption:
"Throwback because I CANNOT wait to show you what we've been up to."
https://www.instagram.com/p/BIi2kcJh3Nc
Since we're currently still roughly 116 days away from Gilmore Girls: A Year in the Life, we've got plenty of time to pick apart every single aspect of this image, and now we have to wonder…is this a huge hint that in the end, it's Rory and Logan 4eva?
For a while, a lot of Gilmore Girls signs have pointed to Jess being the chosen one, but with this new picture, we've got to wonder if that's going to come true. Don't forget, Logan is set to appear in four episodes of the revival series, while Jess is only going to be in three.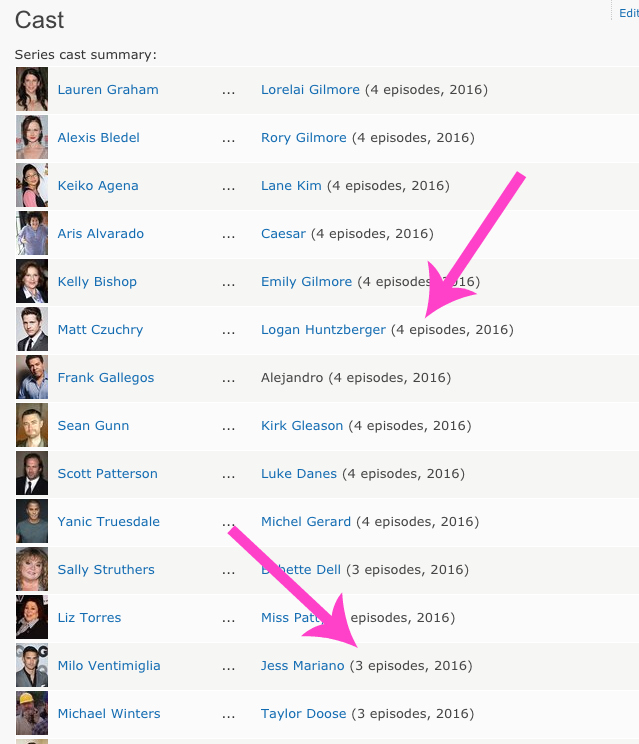 Also, Graham's Instagram sure makes it seem like this foursome is back together and better than ever.
Before you break out the "TEAM JESS" paraphernalia, let's take a second to remember that we just want the utmost happiness for Rory. And if Lorelai herself is excited, and happy, to show us what happens between the two of them, we're going to be hella excited, too. Maybe start getting used to TEAM LOGAN.