Lauren Graham literally *forgot* about a plotline on "Gilmore Girls," because no one is perfect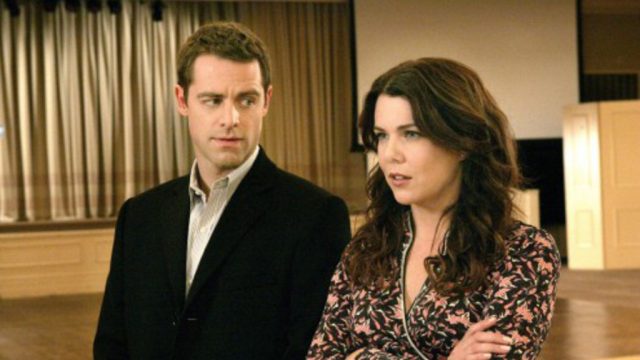 We're down to the final stretch until Gilmore Girls: A Year in the Life appears on Netflix on Friday. To keep us sane until the revival is released, the cast of the show has been doing nonstop press, revealing SO many secrets from the original series.
Lauren Graham, who played everyone's favorite TV mom, Lorelai Gilmore, recently revealed she forgot a plotline from the seventh season of the show, the controversial final season of the show.
Graham told Entertainment Weekly that she actually forgot about the Season 7 plotline where her character, Lorelai, and Rory's dad, Christopher, were briefly married.
Graham told EW, "Christopher [Hayden] and I got married in that season. When we came back to do [the revival], I say something about [not] having been married [and] somebody says it to me, and I was like, 'I was never married.' I forgot.
It's a plot we all wish we could forget, tbh. Any plotline that had Lorelai marry Christopher over Luke is one we don't want to remember.
Graham added, "They had to get one of the super-fan assistants to get on the phone with me to remind me. She had to tell me the whole thing. It just seemed so out of character that I literally blocked it from my memory. That was my Season 7 experience.
During the press tour for the Netflix revival, the cast seemed to confirm that, like viewers, they didn't enjoy the final season of the series, which was the only season of the WB/CW run of the series that didn't include creator Amy Sherman-Palladino and her husband, executive producer Daniel Palladino, who departed the series due to the contract disputes with the network.
We're so glad Sherman-Palladino is back to FINALLY end the series the way it was meant to end aka no more surprise marriages to Christopher. Only a few more days to go until we finally see the end!