Lauren Graham is releasing a book of "Gilmore Girls" essays and we couldn't be more excited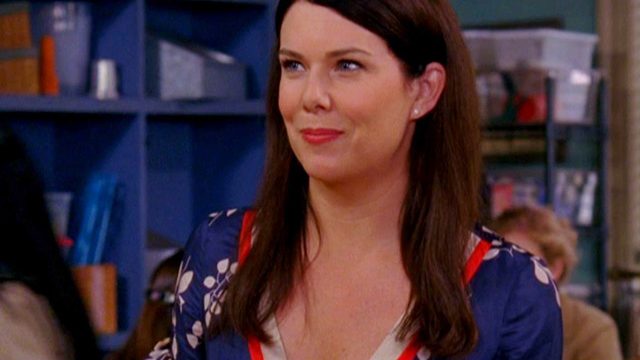 When it comes to all things Gilmore Girls, it's never, ever enough. We're just glad that Lauren Graham thinks so too, because she's giving great Lorelei-y goodness, and we're here to just eat it all up.
Graham has written a book of humorous essays called Talking As Fast As I Can which, according to her interview with Ellen, is called that, "for obvious reasons." She went on to say,  "I thought that it was so, kind of, strange and wonderful to have played this character and to get to play her again that I started writing about it."
The book will cover all the fun details of Graham's life, from childhood memories, to the awkward dating years, to the time spent playing our beloved Gilmore mom, both in the past and in the upcoming reboot, according to Entertainment Weekly.
Graham appeared on The Ellen Degeneres Show to talk about the book in general, but also to tell Ellen how she appears in the book. (Yes, Ellen is in Lauren Graham's book because the world is a wonderful place.) She even named a chapter after Ellen. It's called, "You can't be vegan just for Ellen," and its premise might closely resemble the plot to the '90s movie, Single White Female. We are intrigued.
Check out the clip to see Graham explain more about the book, which is due out November 29th. Meanwhile, we'll just be forever celebrating the fact that this book exists and Ellen is somehow a part of it. https://www.youtube.com/watch?v=