Lauren Conrad's pop-up shop looks amazing and is giving us #FashionGoals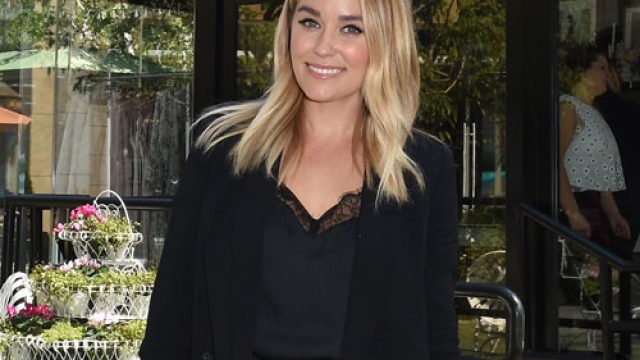 Attention all fashionistas: Lauren Conrad had a pop-up shop and it was amazing! The 30-year-old designer gave fans and numerous publications a glimpse at her new collection last month and we are still in awe.
Conrad released her latest LC Lauren Conrad Runway collection for Kohl's in a completely different manner than usual.
"Last year we debuted this collection at New York Fashion Week and it was amazing," Conrad told People at her collection's temporary home. "This year we knew we wanted to do something a little bit different, and I loved the idea of bringing the collection to this coast!"
The California native showed off her collection, which is currently available online and at Kohl's, and it is full of pastels and velvet pieces that are to die for.
"When we talked about the concept we definitely wanted to reflect the shoot we had done … We had shot in this house that was really beautiful that was sort of French looking and had lots of dusty, soft colors, vintage rugs, and we went with that. We wanted to create a little experience for everybody," the former reality star told the publication about her design concept this season.
So what's exactly on the line? Well, there are a lot of layering pieces and a suede moto jacket that the designer is especially fond of.
"A lot of the special occasion dresses, actually, people are buying," Conrad gushed. "That's exciting for me because those are the most fun for me to do so when they get bought, I get to make more!"
While the pop-up shop is officially closed, it ran from Sept. 8-15, you can still know what it's like to walk in Conrad's closet by shopping her line now.
If you're not ready to spend money (maybe you can put it on your Christmas list), you can always check out The Hills star's Instagram account for a magical outfit and lifestyle explosion. You won't be disappointed.