Lauren Conrad's messy twist-knot hairdo is what we'll be trying this summer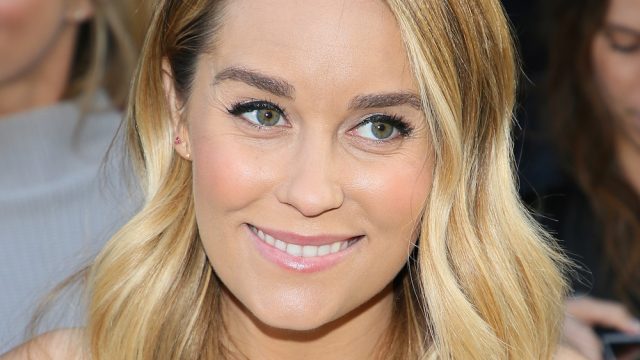 Try as we might, our DIY celeb-inspired hair rarely looks as fabulous as we hoped — but you better believe that will never deter us from trying. We will practice as much as we need to create Lauren Conrad's latest hairstyle in our little homes. This messy twist knot is the PERFECT summer 'do, and we will get it right no matter what it takes!
Lauren's hairstylist, Kristin Ess, gave us a look at the style while getting ready for Conrad's photoshoot, and it couldn't be chicer! It perfectly captures that laid back, California style that Lauren so gracefully embodies. Can't you just picture yourself sipping rose with your crew with your hair breezily knotted atop your noggin?
Also, can we talk about those highlights? How are they so perfectly contrasted and pale without looking dry or straw-like? Teach us your ways, Lauren and Kristin! We need your knowledge!
We can't say we're surprised that Kristin has come up with a totally covetable and enviable look for yet another star client. Her roster is a who's who of young Hollywood, and it's easy to see why based on her beautiful and creative styles.
Lucy Hale's hair is always on point thanks to Kristin, this vintage bob could not be hotter!
We love seeing Jenna Dewan Tatum pop up on Ess' Instagram feed, looking fierce as hell!
And one look at Halle Berry's bangs will have you running to your scissors!
Doesn't get much better than that!
Are you ready for glorious summer hair? Thanks to the magic of Instagram and Pinterest, we're already knee-deep in hair inspo and ready for our beautiful hair capes to shine in the sunlight. Now if only we could get Kristin over here to help us recreate some of this magic!