Here's the sad fate of "Bachelor" winner Lauren Bushnell's engagement ring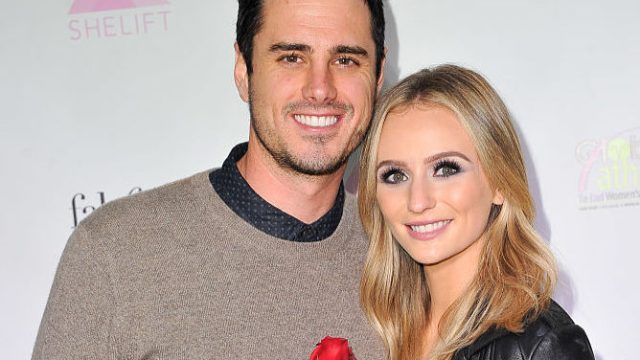 It's a sad day for Bachelor Nation. In case you haven't heard, Ben and Lauren have broken off their engagement. Rumors about their relationship's eventual demise had been swirling for months, especially after their somewhat odd reality show spinoff left the two on uncertain terms at least in the public sphere, but now the two have come forward to officially call it quits.
You might be wondering: what happens to that crazy expensive ring? Turns out, in a humiliating and sad but also honestly reasonable ritual, they have to hand the ring back over to the producers of the show. Ouch.
https://www.instagram.com/p/BQLvZioAnyq
According to Insider, the ring that Ben chose for Lauren was particularly pricey. The 4.25 carat ring is almost worth $100,000. OMG.
Neil Lane, the longtime provider of dreamy rings for the reality series, has an agreement with the show that is actually quite fair. If the couple is together more than two years, they can keep the ring. If they break up before then, they have to give the ring back to the producers, who then hand it back to Neil.
Here's the ring Ben chose for Lauren: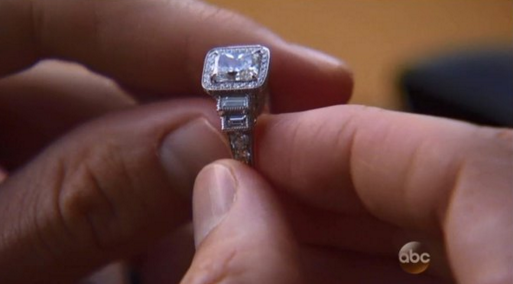 Wowza.
Ben told Entertainment Tonight shortly after their engagement that he had no idea that the ring was so expensive.
"I chose not to ask," he said. "You know, I picked this because it just stood out to me. Really, when Neil and I sat down to talk, he said, 'What ring catches your eye first?' and this one did."
https://www.instagram.com/p/BDEIraCTSUi
Ben and Lauren made it a year and a few months. We admire them for admitting that it wasn't working and for breaking up gracefully, despite knowing the amount of ridicule they might face for being one in a line of many Bachelor, Bachelorette, and Bachelor in Paradise engagement break-offs.
We hope the two can find happiness apart. Stay strong!