Laura Prepon and Ben Foster are married, and there's a gorgeous Insta pic to prove it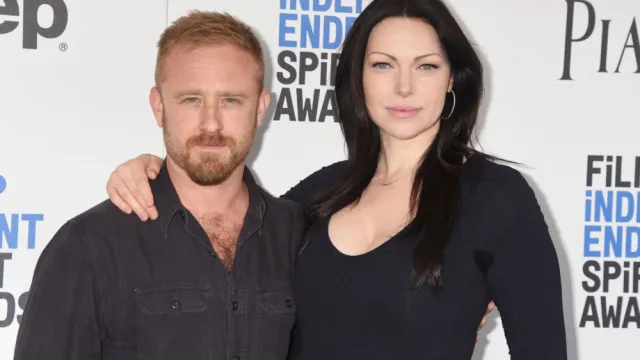 Congratulations are in order for Laura Prepon and Ben Foster, who recently tied the knot. Prepon shared the happy news in a stunning Instagram post on June 3rd.
Prepon and Foster are known for keeping their relationship relatively private, but the Orange is the New Black star shared the most joyous wedding photo ever, thanking fans for "all the love and support" and for wishing them "all the good stuff." In the photo, she poses with her new husband in a white sleeveless wedding dress, bouquet in hand and smiles all around.
The couple got engaged in the fall 2016, with Prepon revealing that she and Foster were taking things slow when it came to planning the big day due to their hectic filming schedules. But then even more congratulations were in order, because Prepon and Foster welcomed their first child, a daughter named Ella, in August 2017.
Amid the craziness of parenting a newborn and their acting commitments, Prepon and Foster sparked marriage rumors when they were spotted at the City Clerk's office in New York City in May, with sources speculating they were getting a marriage license.
And now, we have official confirmation.
No word yet on further details about the nuptials (where they took place, time of day, who was there, etc.), but we're sending all our love and congratulations to Prepon and Foster as they celebrate their first days as husband and wife.
Now please share more photos, guys. We want to "ooh" and "ahh" over you two to our heart's content.