Laura Mercier is​​ continuing the holographic trend with their new prismatic glow palette
We are thrilled to see our favorite beauty brands leaning into the holographic trend because we just can't get enough of it. The geniuses at Laura Mercier are continuing the trend with the release of their Lightstruck Prismatic Glow palette, and it's absolutely stunning! Not only is it beautiful on the outside, with some pretty incredible packaging, but it's the most comprehensive highlighter palette we've seen in a long time. This palette will have you covered when it comes to that much coveted glow!
We need unicorn vibes whenever we can get them, and this palette fits the bill and more! Luckily, we won't have to wait too long to try it out since it'll be available exclusively at Sephora this March.
The Lightstruck Prismatic Glow palette will be available for $52.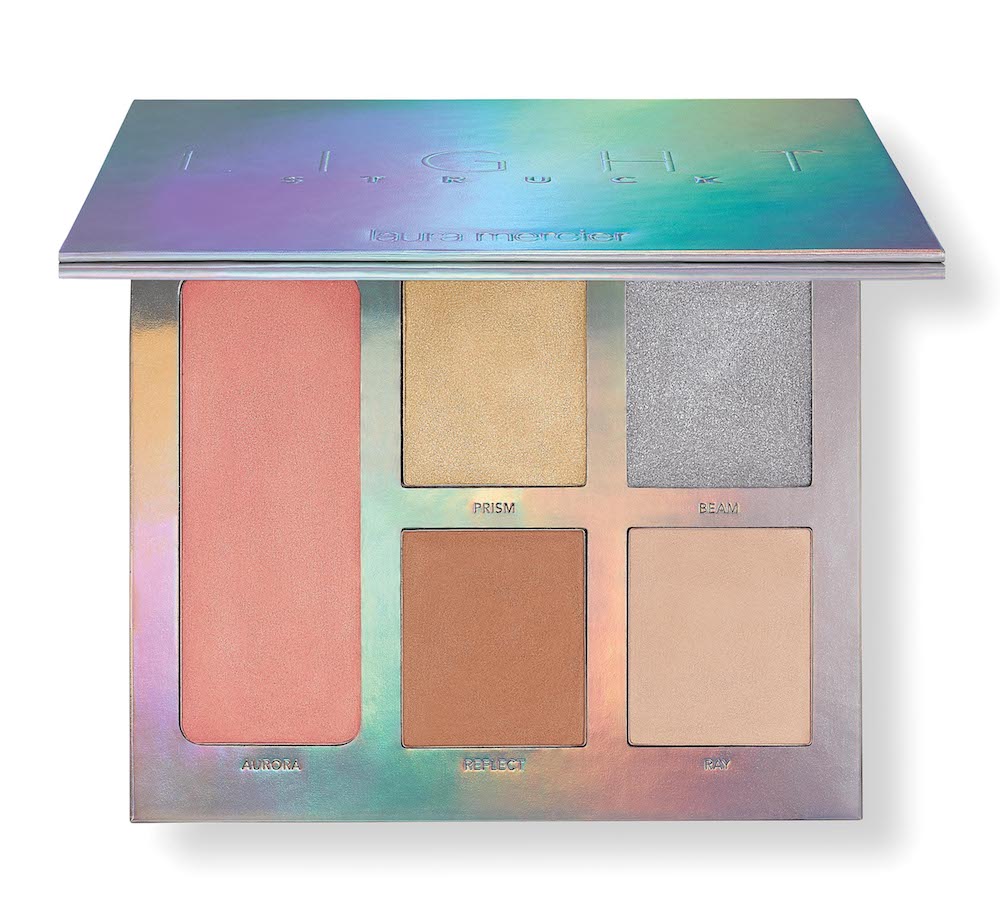 Have you ever seen such an array of shades in a single glow palette before? It's beyond stunning. These five sheer, lightweight, gossamer creme shades are total game changers. And the shade names are perfect: Aurora, Reflect, Prism, Beam and Ray.
The palette was developed with light in mind — how it hits objects and plays with hues. Thanks to all the different options in this palette, you can customize and enhance your glow by layering the different shades together or wearing them separately for a prismatic look. All of these multi-dimensional shades look fantastic on all skin tones — an absolute must!
The folks at Laura Mercier recommend using your fingertips to apply Aurora all over your face, cheeks, and eyes for a warm glow-y base and then customizing it by layering Reflect or Prism for a refined glow. If you want more of an alient look, you can layer Beam or Ray to create an iridescent, wet-like, special effect glow.
It looks like they thought of everything! We love that there are multiple options for looks contained in one beautiful palette. We'll be hitting up Sephora STAT once this lovely palette has been released, that's for sure!