10 Latinx films to watch this Hispanic Heritage Month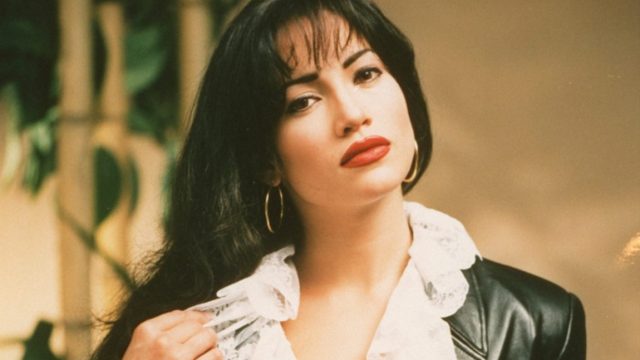 September 15th through October 15th marks Hispanic Heritage Month, a celebration enacted by the United States government to honor the achievements of our country's Latinx community. Though we are using this time to highlight the importance of visibility, it's worth noting that Hispanic Heritage Month is controversial — as is the word "Hispanic." Both terms unduly homogenize beautiful, complex cultures, and they were ironically created by a political system that continues to persecute those they aim to celebrate. As for "Hispanic," it refers back to Spain, the country that brutally colonized these cultures, and excludes non-Spanish speakers. While bringing light to this, we also aim to support the voices of the Latinx community over the course of this month. 
Hispanic Heritage Month is officially underway. It's important to note that the term "Hispanic" is problematic for several reasons. "Hispanic" infers ancestry from Spain, a western European country that colonized and — in many cases — terrorized indigenous communities in the Americas, beginning in 1493, when Christopher Columbus founded the first Spanish settlement in the West Indies. Many Latinx people are uncomfortable with "Hispanic" because it pays tribute to the colonizer. Moreover, "Hispanic" suggests that a person is Spanish-speaking, and not all Latinx people speak Spanish — most notably Brazilians, who speak Portuguese.
Despite these issues, there's still value in using this occasion as an opportunity to educate others about Latinx people and our history. One way to do so is through cinema. Below, check out 10 Latinx films that are essential viewing for anyone looking to expand their understanding of the contemporary Latinx experience in the United States.
1Selena
If you're going to start somewhere, you might as well start with the Tejano Queen herself. The film recounts the ascension of Selena Quintanilla (played by Jennifer Lopez) from shy girl singing in her parents' garage to superstar headlining a show at the Houston Astrodome. While her life was tragically cut short, Selena lives on in the hearts of her adoring fans. (For the record, I've seen the movie dozens of times and I still cry when Selena's husband, Chris, hits that hospital wall.)
2West Side Story
You know the tale: A white boy and a Puerto Rican girl fall in love as tensions between their rival gangs rise. It's a classic Romeo and Juliet forbidden love plot, but with a modern twist that shows how racism can cause long-lasting — and often irreparable — damage. Come for the catchy showtunes, stay for the somber reality check.
3My Family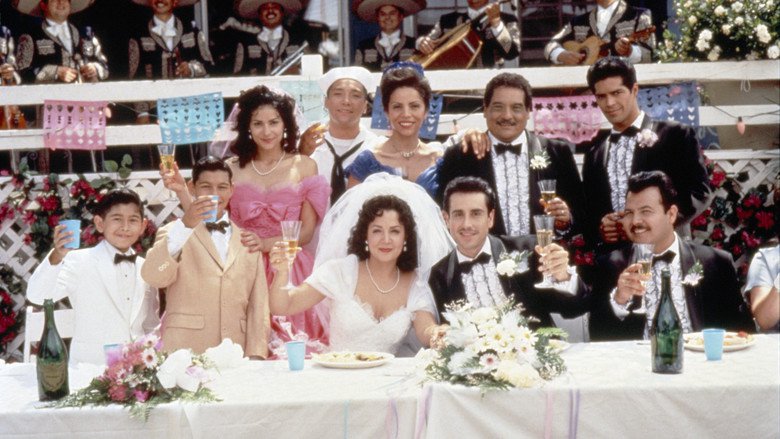 This film is a true epic, telling the story of one Mexican-American family over the course of three generations. It chronicles how they contend with various political and social hardships, ranging from illegal deportations in the 1940s to racial tensions and gang fights in the '60s and '70s. Bonus points for a pre-Selena Jennifer Lopez in one of her first (uncredited) roles.
4Under the Same Moon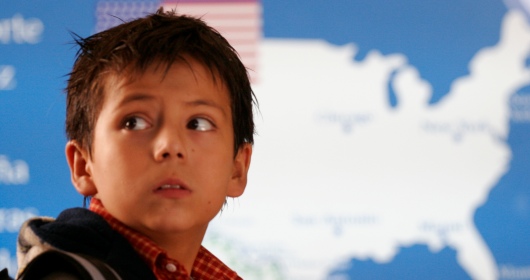 A real tear-jerker, Under the Same Moon follows a young Mexican boy on his journey to reunite with his mother who illegally immigrated to the United States. The two face numerous challenges and setbacks as they work to be together again, but they find comfort in knowing that despite the distance, they're both sleeping under la misma luna — the same moon. Have the tissues ready.
5Real Women Have Curves 
When this coming-of-age drama was released in 2002, it addressed body image in a way that was new, fresh, and original. As the daughter of immigrants, Ana García (America Ferrera) struggles to navigate the eternally murky waters between tradition and assimilation. Real Women Have Curves tackles everything from self-esteem, immigration, economic justice, intrafamilial tension, and more.
6Cesar Chavez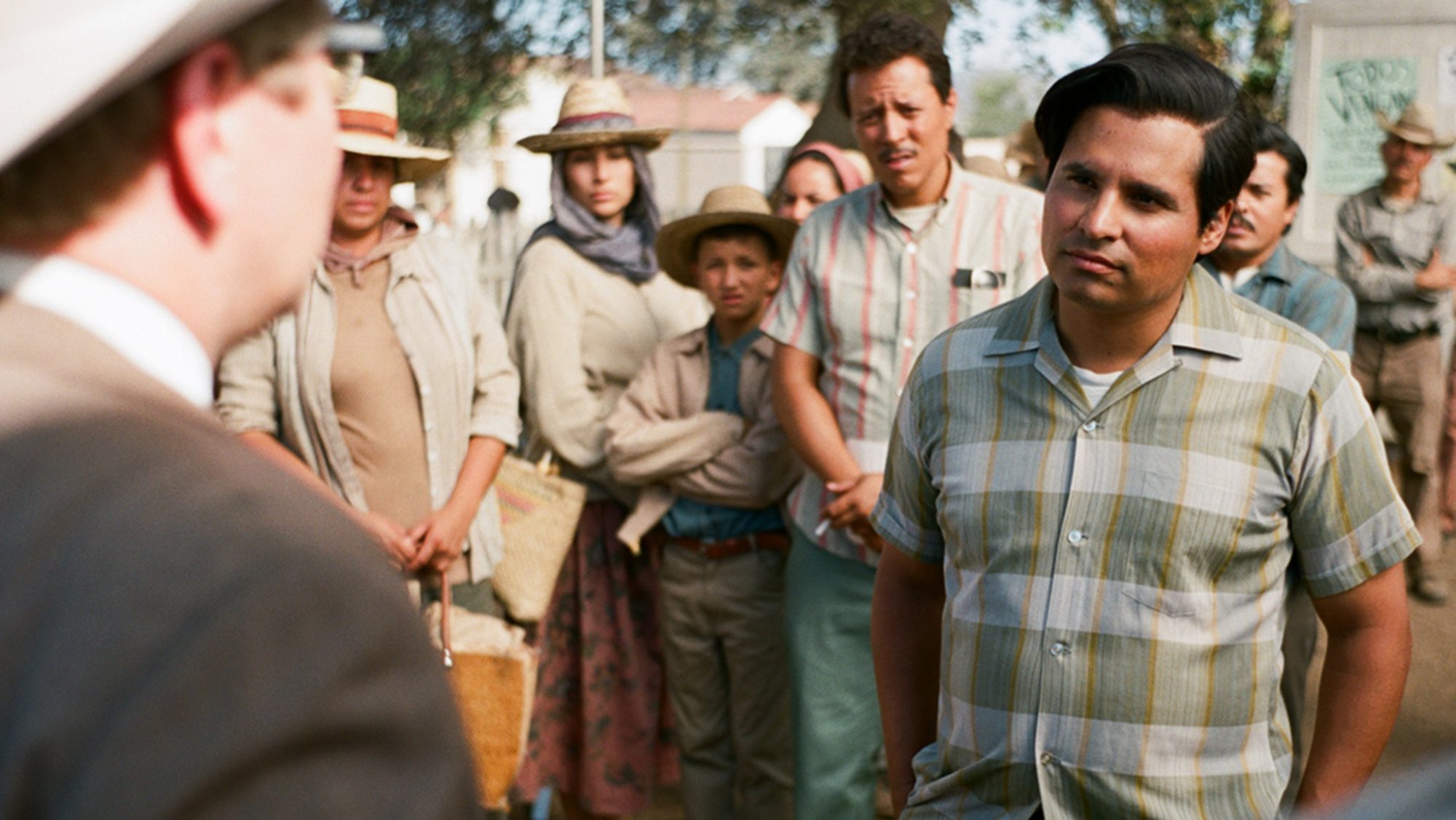 For those interested in learning more about the famed labor organizer and civil rights activist, Cesar Chavez is a must-see movie. The film follows Chavez's (Michael Peña) efforts to organize 50,000 farm workers in California and explores his impassioned commitment to securing a living wage for farm workers.
7Dolores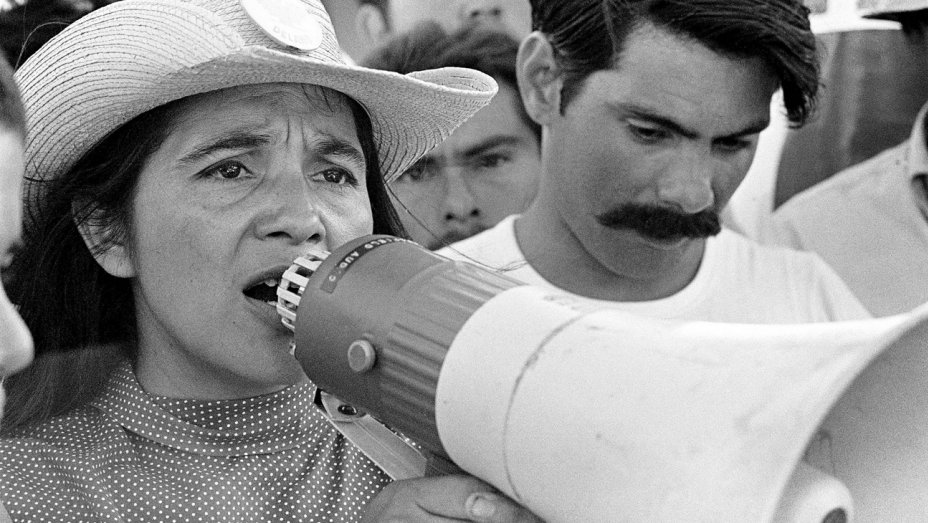 Right alongside Chavez was Dolores Huerta, a labor leader and civil rights activist who co-founded the National Farmworkers Association, which later became the United Farm Workers, with Chavez. This documentary highlights how Huerta fought for racial and labor justice and became one of the most defiant feminists of our time. It's a new release that's currently playing in select theaters.
8Stand and Deliver 
Few stories are more inspiring than that of Jaime Escalante (Edward James Olmos), the real-life high school math teacher who helped empower a group of kids that society had written off as inevitable failures. As the students face adversity and doubters who don't think they can pass their AP Calculus exams, Escalante serves as a source of guidance and reassurance. He proves that if you can tune out the haters, you can pretty much do anything.
9Quinceañera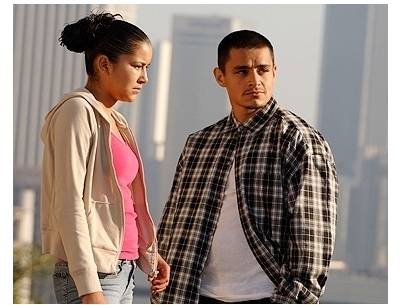 The quinceañera is a pivotal right of passage for many young Latinas. It's a thrilling-yet-overwhelming moment in her life, and it's one that's filled with a lot of questions and uncertainty. In Quinceañera, the audience bears witness to a girl entering womanhood at a rapid pace, and to the complications that ensue when life doesn't go according to plan.
10McFarland, USA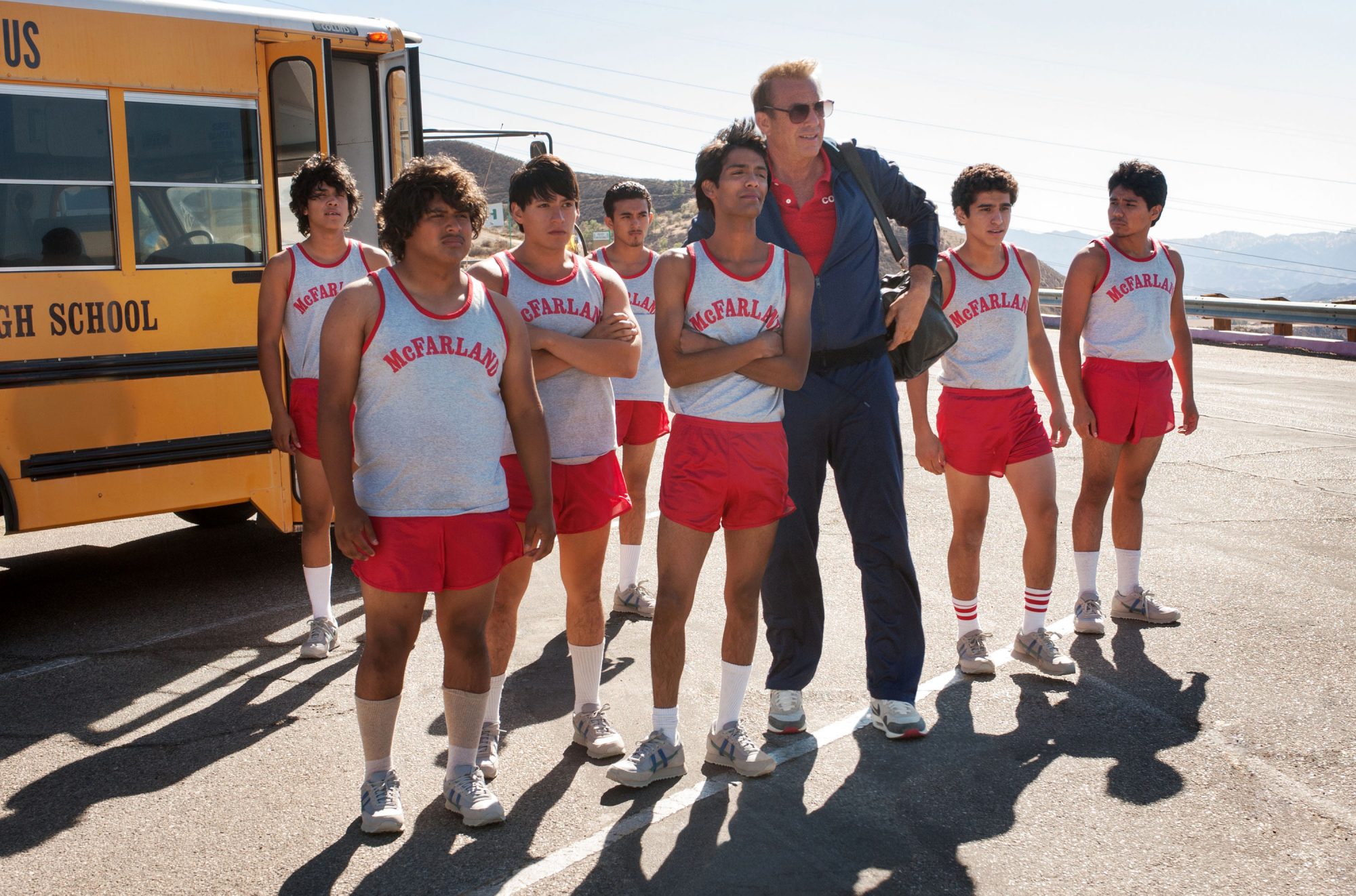 When aptly named track coach Jim White (Kevin Costner) arrives at a predominantly Latinx high school in California's Central Valley, things get off to a bumpy start. As the coach and his athletes learn more about each other, their connection grows and prospers. This film demonstrates the importance of strong family ties, a determined work ethic, and the willingness to step outside comfort zones.