A Mexicana tries the new Latinx-owned beauty brand Araceli Beauty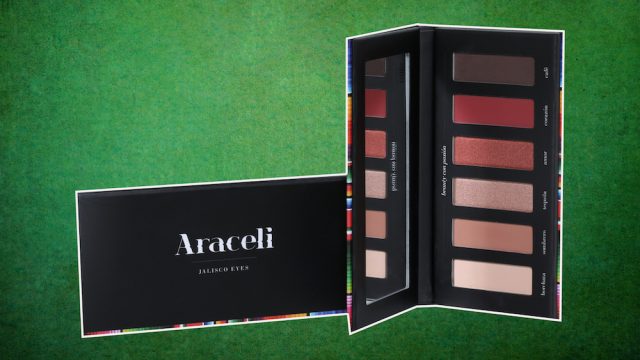 It takes a lot for me to get excited about a new beauty launch. While that might sound cynical, considering I'm a beauty editor, the market has been extremely saturated with makeup and skin care releases. It's too hard to keep up, and I catch myself feeling numb.
However, when I do get excited about a launch, I get excited. I'll squeal, jump up and down, and hyperventilate. No joke, ask my coworkers. That's why when I heard about the Latinx-owned makeup brand, Araceli Beauty, I was not only intrigued but I was, you guessed it, muy excited. (Insert Selena gif.)
As a Mexicana, I love supporting brands that are made by us, for us. Araceli Beauty is one of those brands. Created by cosmetologist and social media influencer, Araceli Ledesma, the cosmetics line is inspired by her cultura. Born in Jalisco, Mexico and raised in Southern California, Ledesma is infusing her two worlds into her new brand. She wants "to do her part by bringing her heritage to the American market through her favorite medium and her passion: makeup," according to a press release sent to HelloGiggles.
So far, the brand's products include an eyeshadow palette, makeup brushes, eyeliners, and fake lashes. You can buy each item individually. Prices range from $12 to $28.
To give you a glimpse into how each product worked, I tested the brand for review.
The Jalisco Eyes Palette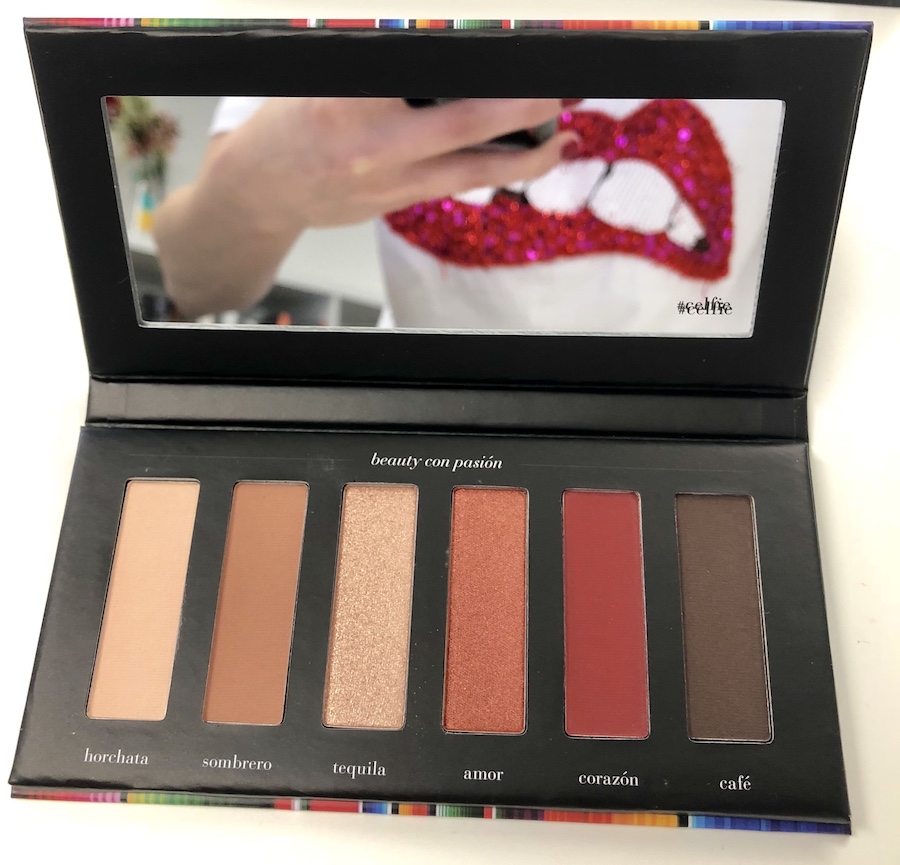 The agave-infused palette retails for $28 and includes six shades—four mattes and two shimmers. The shadows have cheeky names like Tequila, Sombrero, and Horchata, but what caught my eye the most was the packaging. While the palette has a sleek, black design, it's also decorated with vibrant colors that Mexico is known for (it reminds me of my grandma's serapes, or blankets). There's even an imprint of the country on the package, with a marker that points to Jalisco, Mexico.
Details like that really make me appreciate the design and product even more. This might sound cheesy, but as a Mexican-American, I feel connected to this eyeshadow palette. It almost goes beyond the makeup, and hits me in a way that other products don't. But I digress.
What the matte shadows look like
I first dipped my brush into the Horchata shade and applied it all over my lid. Next, I placed Sombrero in my crease and extended it out, aligning it with the outer corner of my brows. I placed Coraźon, a rich auburn shade, over Sombrero and lined my lower lash line with the chocolatey brown shade Café.
I know people overuse this word a lot, but these shadows are super pigmented. You'll want to dust some of the product off your brush before applying it to your lids. I typically tap my brush over the palette for the lighter shades, and for the darker ones, I'll lightly smudge it on my hand to get rid of the excess. I was pleasantly surprised that these shadows applied smoothly and evenly. I was expecting the darker shades, like Coraźon and Café, to be patchy, but they went on seamlessly.
I also want to note that these colors are wearable. I don't normally gravitate towards auburn shades, mainly because they make me look like I have an eye infection. However, these rich reds have a slight brown undertone that makes them actually look great for everyday wear.
What the shimmer shadows look like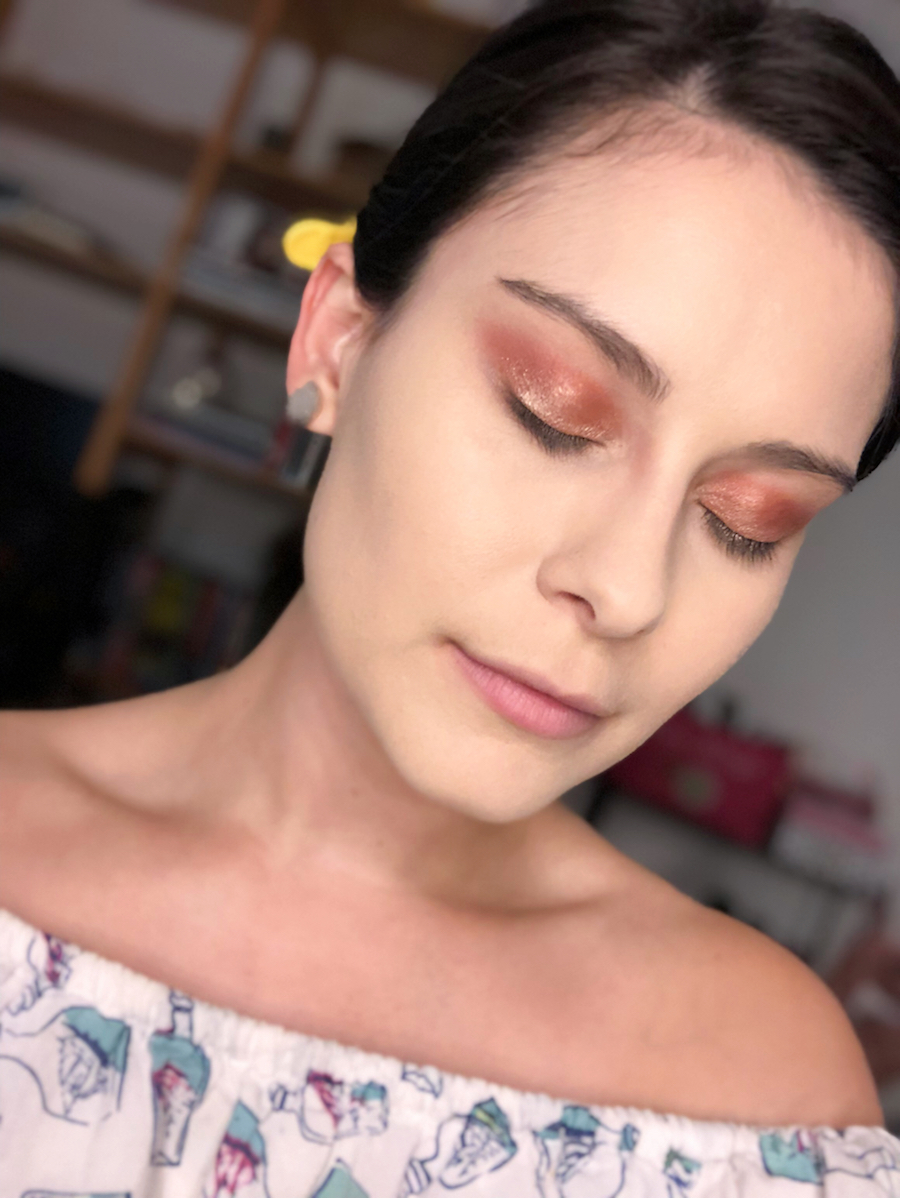 I added the ruby-colored shadow, Amor, onto my crease, and dusted it over Coraźon. Next, I tapped Tequila all over my lids. I found that using my fingers for the shimmer shades made them appear more vibrant.
My camera didn't do the shadows justice, but just know that the shimmer shadows are dazzling in real life. Tequila is a flashy champagne tone while Amor is color-changing—it has a hint of gold depending on how the light hits it.
The Ojos Perfectos Eyeliners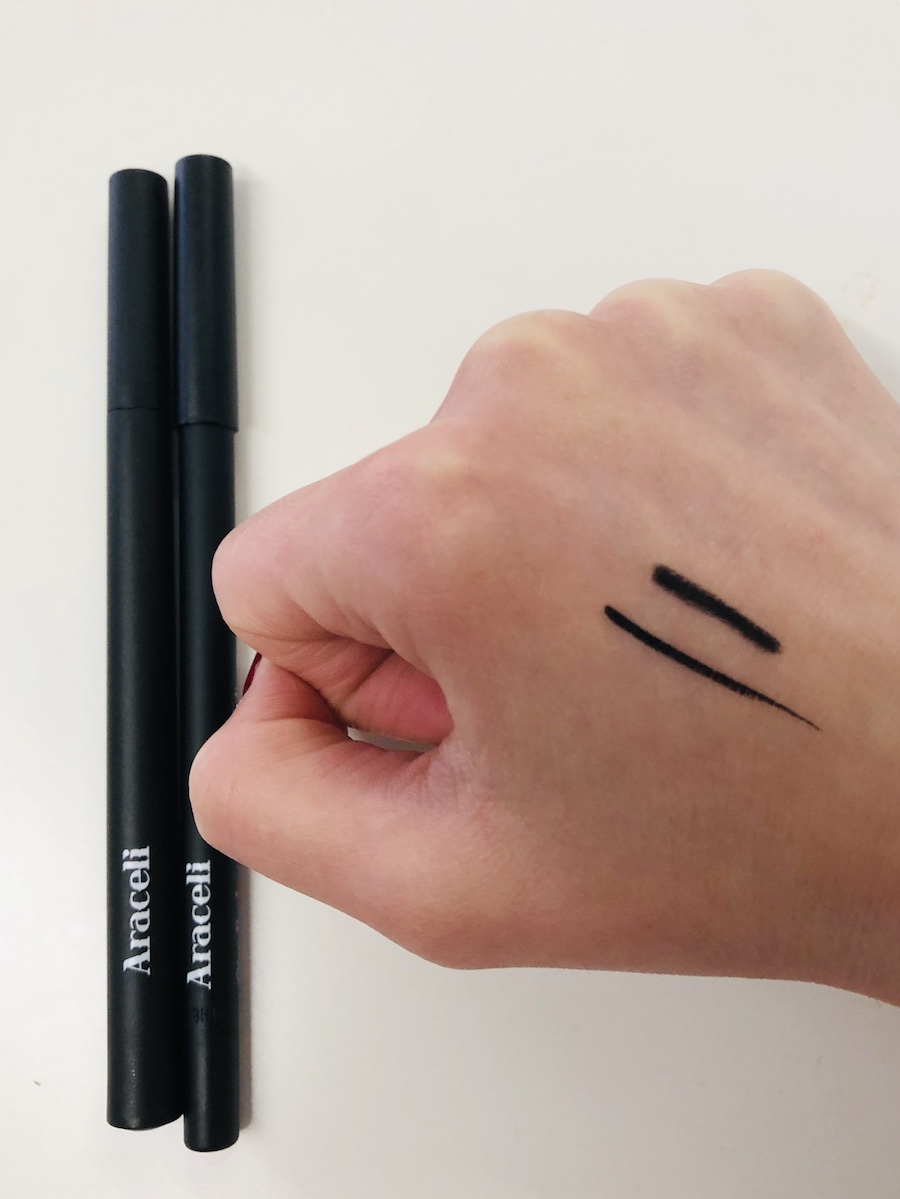 The liquid liner and gel pencil retail for $15, each.
What the liquid liner looks like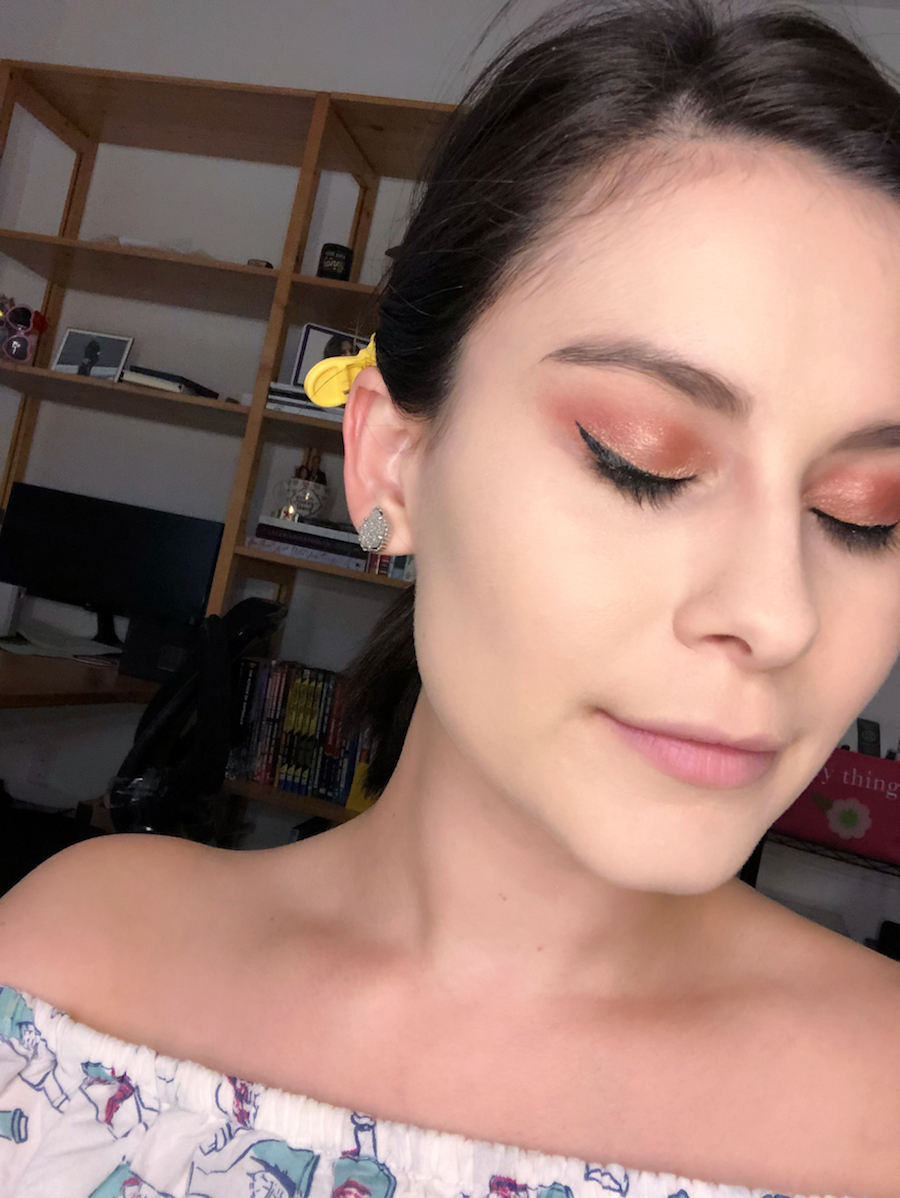 What the gel pencil looks like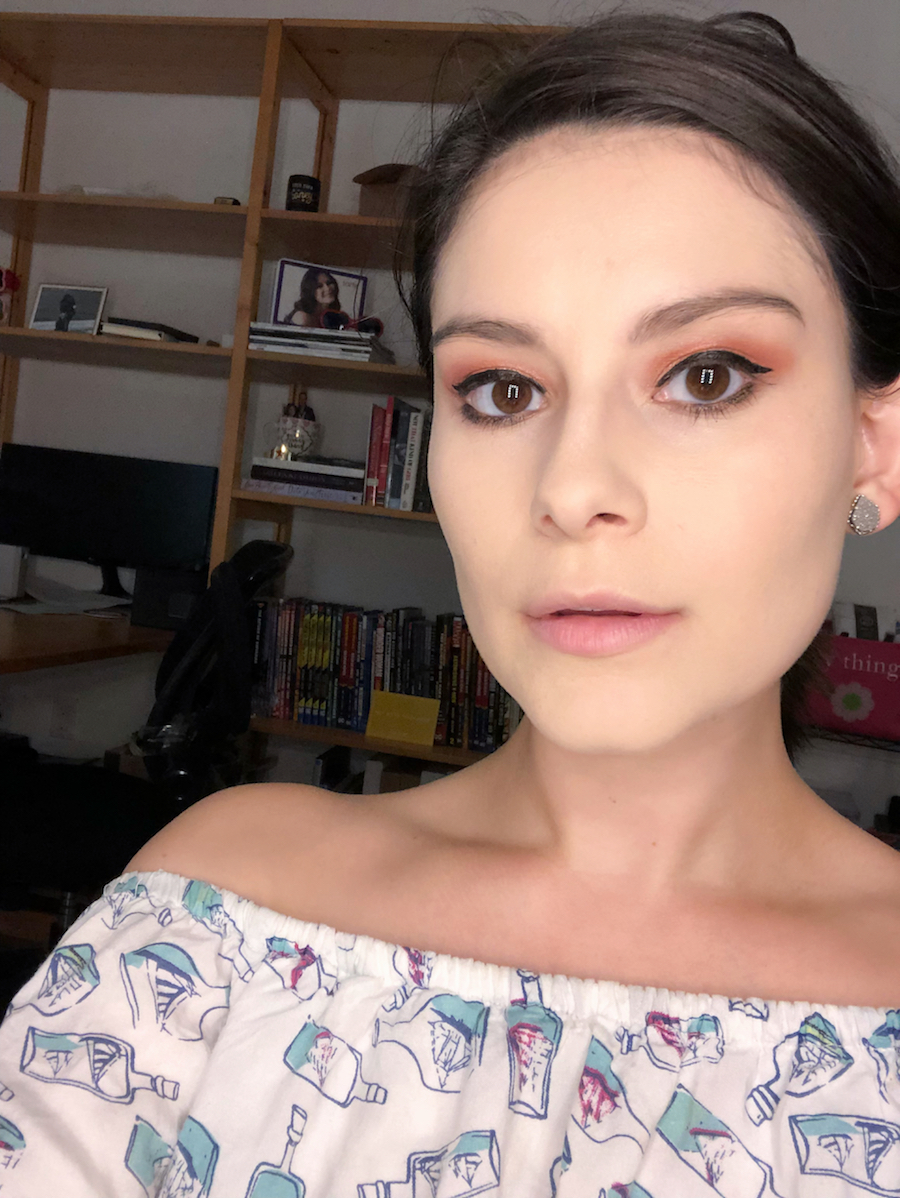 For the most part, I loved both of these eyeliners. I usually use a gel pencil, and found that this one was nice and creamy. It glided on my lower lash line like butter. It was also hard to take off, which is a good thing (you don't have to worry about it smearing when watching your heartfelt novelas).
As for the liquid liner, I liked that it dried down fast—some liquid liners leave a smudge on my crease if they don't dry fast enough. Since the tip is longer than most, I found it difficult to be precise with my application, and I also noticed that it wipes off easily. So if you have watery eyes or oily lids, this product isn't for you.
Finished makeup look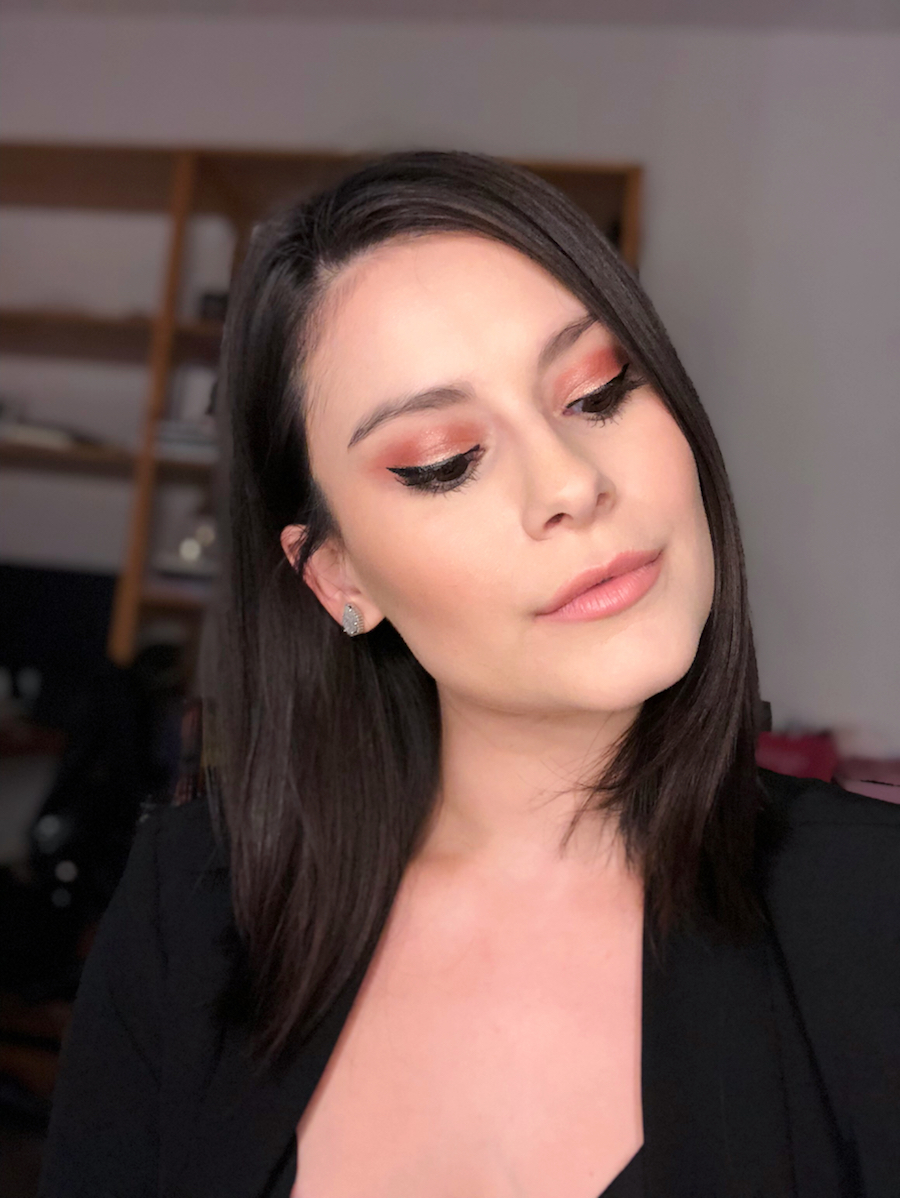 Angles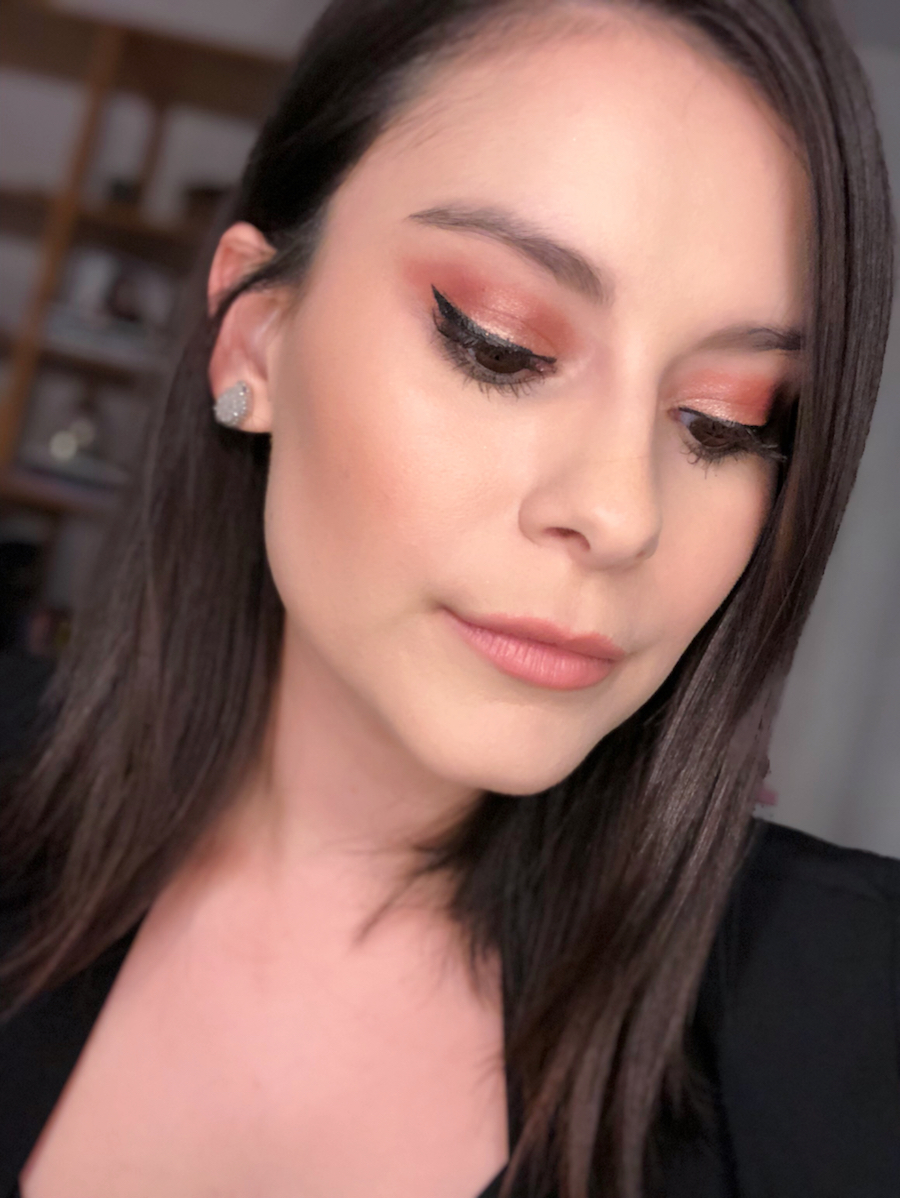 After five hours of wearing these products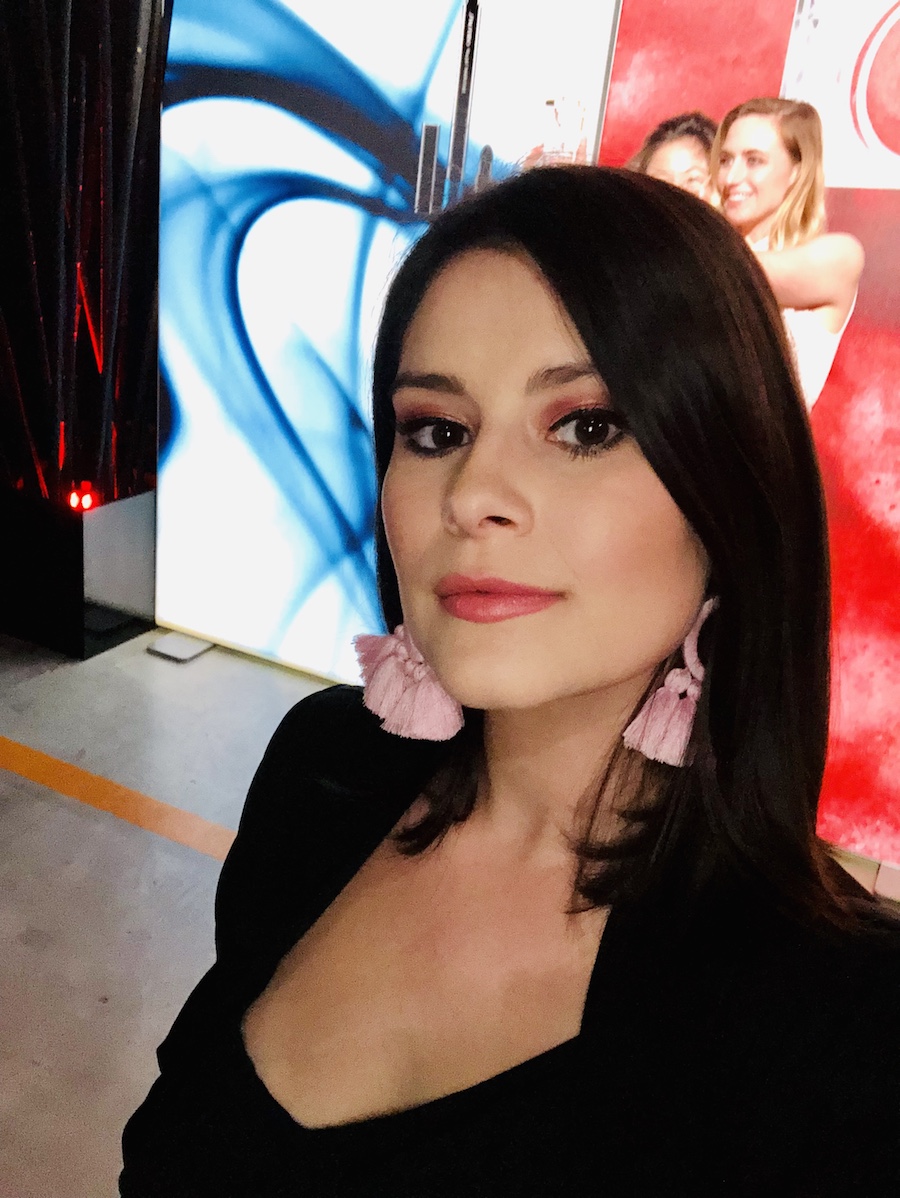 I had to attend a beauty event, and was surprised to see that these products held up. Usually after a long night of wearing makeup and sweating through the camera lights, everything starts to flake. If anything, my eye makeup looked just as vivid as when I first applied it. I even got a few compliments from people on it.
Final Thoughts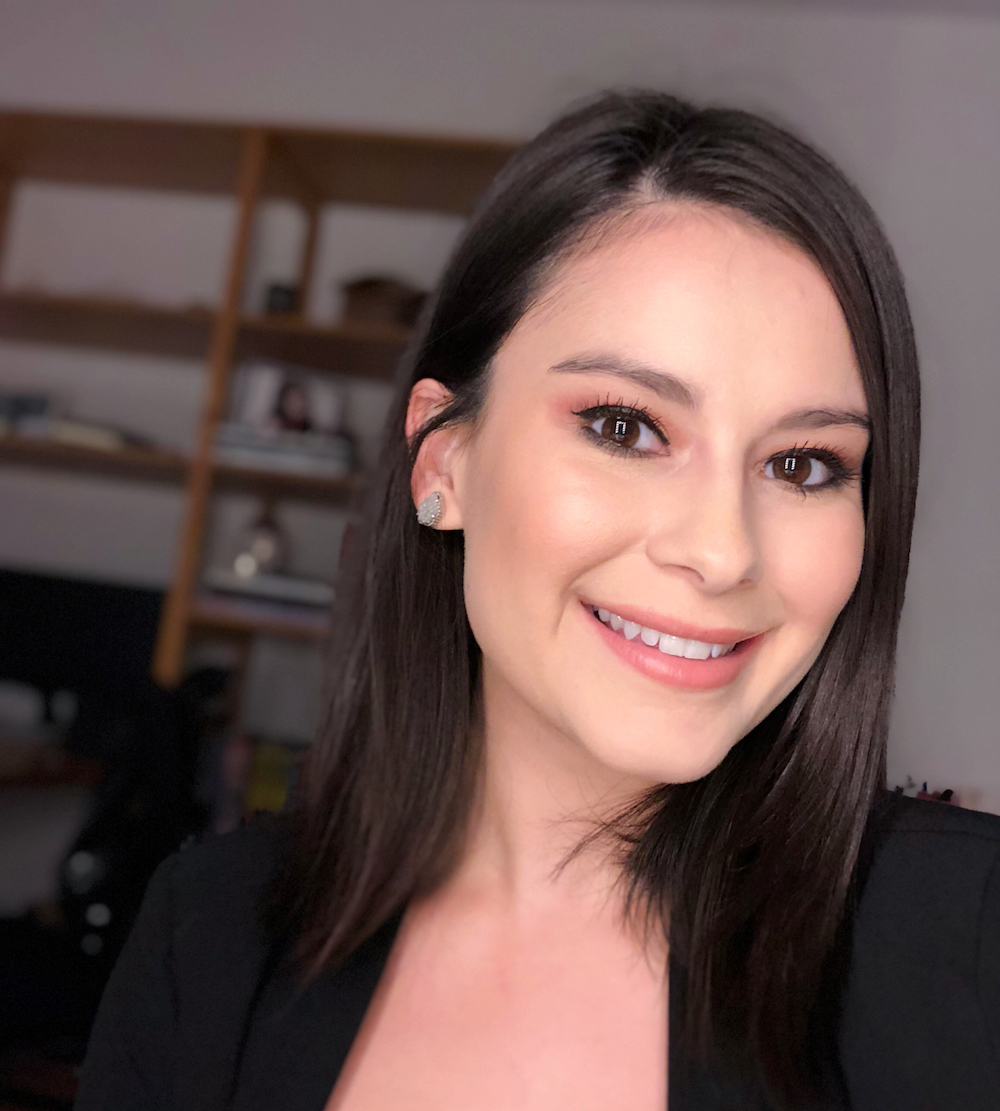 If you want to support a Latinx-owned brand (or a small female-owned brand), then I say go for it. These products blew me away, especially the eyeshadow palette. You'll not only get color payoff, but it's a cohesive palette. You don't need to reach for other shadows to create a full look. Also, the packaging is well-thought-out. If you're Latinx, (especially if you're Mexican or Mexican-American like me), you'll appreciate the design of the products and how close it hits to home.
You can shop the products on Araceli Beauty's site for $12-$28.