We spoke with the founder of Latina Rebels, an Instagram account for the Latinx community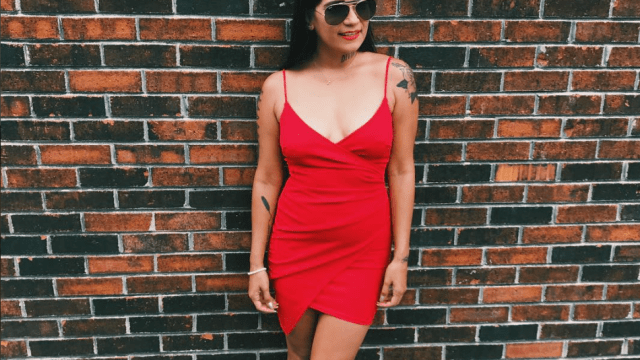 You know how sometimes you just end up on Instagram for hours, scrolling through a single account, totally entranced, before realizing it's 3:30 a.m. and you have work the next morning? We definitely know the feeling, and while we have many accounts we could peruse for hours, one of our favorites has to be Latina Rebels.
Founded by Prisca Dorcas, the Instagram account combines humor, Latinx culture, and activism to unveil the complexities of what it means to be Latinx today. Part self-care, part humor, part inspiration, Latina Rebels is helping to make the internet a better place.
In an interview with HelloGiggles, Prisca Dorcas, the founder of Latina Rebels, tells us that she started the account while attending Vanderbilt Divinity School. She started Latina Rebels on Cinco de Mayo, after her anger and frustration at her racist peers and diversity-lacking institution reached a boiling point.
Although there were media outlets catering to Latinx culture, Prisca didn't see one that embodied the edge she needed. So she started her own.
She tells us,
"I simply want to give people as much information as possible so that they can grow and go on their own journey of self-discovery. I tell people that my liberation did not come until I was in my late 20s, while in a racist institution that almost killed me. We should not feel the need to put ourselves in these unsafe spaces in order to gain access to this knowledge that can essentially help us name those -isms that have been keeping so many of us down. I want to expose the chains that are keeping us shackled, and I want people to run with it. Everyone's journey is different, but we all need similar tools to get there."
Latina Rebels is just that: a tool, and an accessible one, for Latin and non-Latin folks alike to learn about different facets of the political climate and Latinx existence, all without logging off of Instagram.
Since the account is as funny as it is serious, there are also plenty of posts to spend hours laughing at. Besides running the account, which counts over 92,000 followers, Prisca is also a writer, public speaker, and storyteller by ancestral reclamation. She explains that she uses her ancestral tradition of telling stories by speaking to audiences, in spaces that are academic, who may not be exposed to racism and other -isms that are prevalent to minorities.
Prisca tells stories to heal from trauma, while encouraging storytelling in other colonized people. Since stories are passed down from generation to generation, there's a reclamation of knowledge that comes along with sharing.
As for what it means to be a Latina Rebel? Prisca says,
"You either love a rebelde, or you hate them — but you can't just 'like' us. We are not easily digested because we do not want to be consumed. We are angry and we demand to be heard and seen."
So whether you're looking for some eye-opening content or just some memes only your Latin friends will understand, then no look farther. Latina Rebels will ignite your inner rebelde and have you laughing in no time.