The "Latina Power" tee you've seen all over Instagram supports an important cause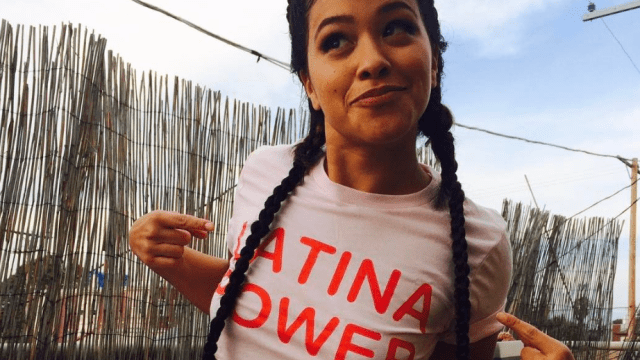 There are few things that get our fashion loving, feminist hearts going more than seeing a cool tee for a good cause. Whether you're wearing the shirt with jeans or something a little bit fancier, you can always rest assured knowing that your purchase made a difference. The latest tee we want to add to our arsenal is this Latina Power tee by Jen Zeano Designs. Started by Jen and Veronica Zeano, the shirt is a direct response to the 2016 presidential election.
The simple shirt comes in soft pink and features a v-neck with the words "Latina Power" emblazoned across the chest.
The description of the shirt on the brand's website is: "Latina and proud because Latinas are fierce and strong. Show your pride with the perfect tee," and we honestly think that sums it up! Latinas are powerful, and we deserve to have our voices heard. The best part about this piece?
$1 of each purchase goes directly to the American Civil Liberties Union, a.k.a. the ACLU, to support the fight for equality.
https://www.instagram.com/p/BSmM9rrgIeo
For $28, you can support a good cause and a woman-owned business, while still looking like the coolest Latina babe around. Honestly, that's a deal we can get behind!