This latest "Gilmore Girls" teaser will hit you right in the feels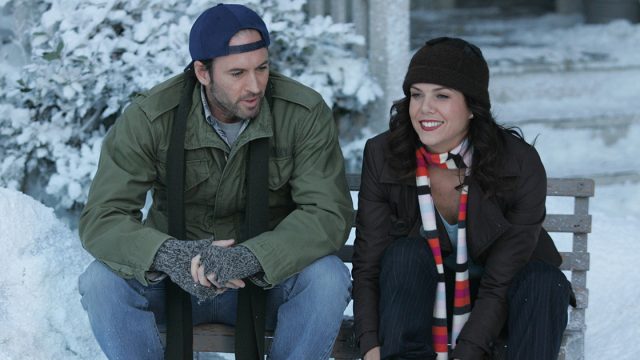 We can't believe that in two months Gilmore Girls will *finally* be back! The show, which ran for seven seasons, is returning to Netflix for four special episodes on November 25th and we're SO excited we could burst.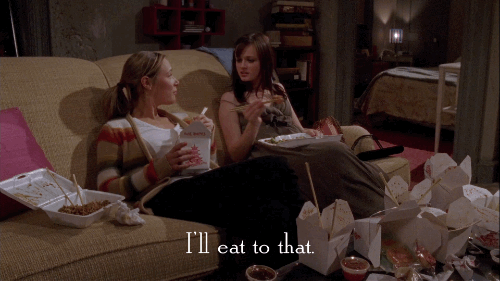 While details of the plot for the returning episodes are slim, we do know that all of our favorite characters from Stars Hollow will be making a return, and that, possibly, you'll finally be able to use your cell phones in Luke's diner (THIS IS A BIG DEAL, RIGHT?).
Similarly, two photos shared with Entertainment Weekly showed the three Gilmore girls, Emily, Lorelai, and Rory all at a cemetery, so we're sure that things are gonna get super emotional.
Now Netflix have teased a new picture on Instagram that's bound to hit you right in the feels.
The latest picture is a celebration of Luke and Lorelai's epic romance, and it's got us feeling really emotional. Giving us serious #relationshipgoals, the latest pic is a throwback to when Luke and Lore went on their first date and discussed the moment they first met.
In the scene, Luke explains how the first time he and Lorelai met was in his diner. After bugging him for coffee (obvs), Luke relented, but not before Lore wrote something down under his horoscope (Luke's a Scorpio, fyi).
"You will meet an annoying woman today. Give her coffee and she'll go away.
After being told by Lore to keep the horoscope as it might give him good luck, Luke shows how he kept the scarp of paper in his wallet for eight years, finally showing her on their first proper date.
https://www.youtube.com/watch?v=mt266f7Ijuw?feature=oembed
Well, Netflix has got us reaching for the tissues with this latest teaser post.
OMG, TOO CUTE.
Hopefully with this little nugget, it's being teased that Luke and Lorelai will still be together in Gilmore Girls: A Year in the Life. They're the perfect couple and as this scrap of paper shows they're destined to be together.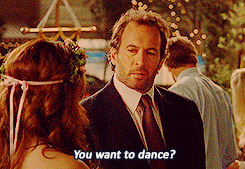 Gilmore Girls: A Year in the Life comes to Netflix on November 25th.