Every episode during the last season of "Game of Thrones" might be *two hours* long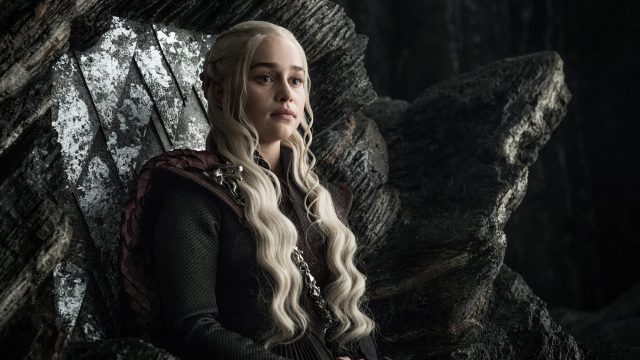 We've been so distracted by the already jaw-dropping seventh season of Game of Thrones that we nearly forgot that we've got just one more season before we have to say goodbye to the Westeros we've come to know and love.
The seven-episode seventh season seems to be setting the final season up to be a showdown of epic proportions — something HBO is *very* well aware of.
HBO programming president Casey Bloys recently spoke at the Television Critic's Association annual summer press tour about the final season of the beloved fantasy series, and he revealed that all six scripts for the final season will be written by showrunners David Benioff and D.B. Weiss. In Bloys' words, the two are currently "boarding it all out," aka trying to figure out when they're going to film the last episodes, which shoot all over the world.
Bloys also revealed that the final episodes could each potentially be two hours long.
"I imagine they'll be longer but…I'm not sure [how long]," Bloys told The Hollywood Reporter. "We haven't had that discussion yet because I don't know how long the episodes are going to be. Two hours per episode seems like it would be excessive, but it's a great show, so who knows?"
Yes, please!
Long episodes aren't anything new for GoT — the last few season finales have run over 60 minutes and the final two episodes of season seven are set to be 71 and 81 minutes, respectively — but feature-length episodes for an entire season would be exciting.
The speculation surrounding feature-length episodes comes on the heels of comments made by GoT's sound designer, Paula Fairchild, at a Game of Thrones convention. She allegedly told the crowd that feature-length episodes are definitely in discussion. And since we're already getting a shortened final season, we think super long episodes are the perfect way to go.