5 seriously dreamy places to book for a last-minute getaway
Alright, we can't deny it anymore: Fall is here. But no one can stop us from holding onto the last rays of the summer sunshine. Thankfully, not all parts of the world are submerged in fall chill (or winter snow) just yet.
We love the whimsical, adventurous side of summer — the feeling that we can go on a getaway and find inspiration, meet new friends and make priceless memories. If you didn't get a summer getaway in and want to break your usual routine, here are a few good locations to take a trip. Not only are these sites good in terms of weather — they have some seriously gorgeous lodgings. Here are a few seriously *dreamy* locations where you can get away for a bit and embrace your summer wanderlust before the cold really sets in. Just make sure you check the weather — and see if you can convince a few friends to come with you.
Check out these gorgeous lodgings in different cities with one thing in common: they look like the stuff of dreams.
Atlanta
There's plenty to do in Atlanta but this lodging is magical because this looks like it's in different world altogether. The amazing dream-come-true treehouse will surely help you feel like you're really getting away. We can't get over the magical nature of this treehouse. The twinkling lights, the green surroundings — all elements of a great writer's retreat or girls' trip in a really unique setting.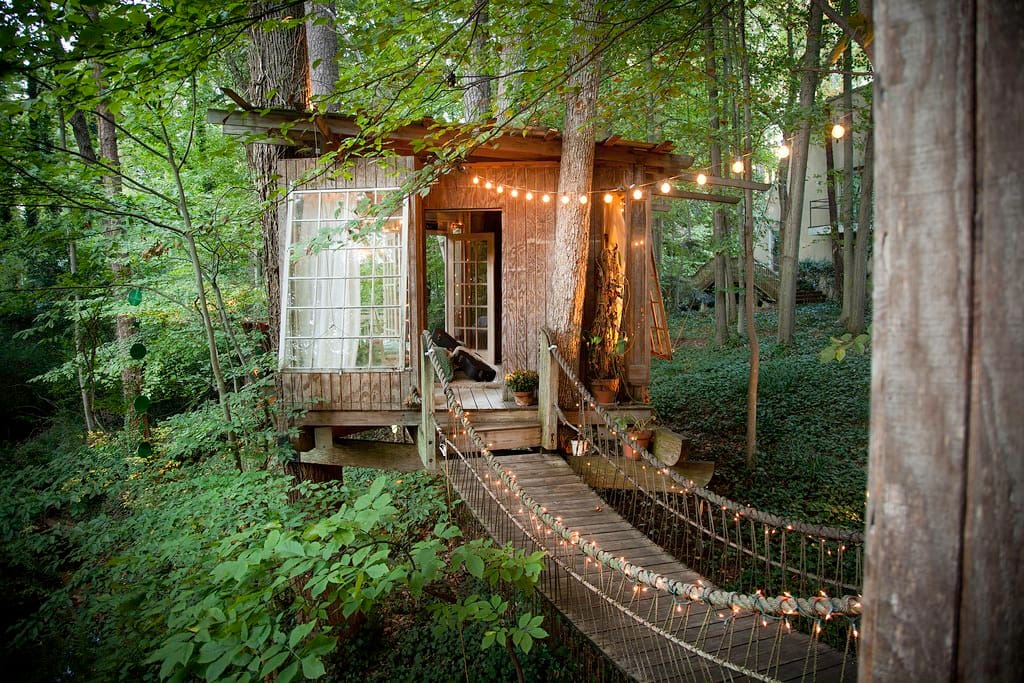 Malibu
Nothing like taking a vacation by the water. But while you might think of your standard hotels near the water when going away to seaside locations like Malibu, you can find other options, too — like this airstream on a private bluff.
Napa Valley
Get your wine on in Napa Valley, which isn't just for bachelorette parties. Settle into this cabin to sip on some wine and also soak in the last dregs of summer sunshine. We love the minimal, understated look of this space. Perfect for disconnecting and enjoying a weekend with friends.
Jacksonville
Florida definitely makes a good destination for those seeking out some warm temperature. This gorgeous cottage/guest house feels like the classic summer getaway. Get away from the hustle and bustle, enjoy a drink by the pool and take some time to seriously kick back. This spot is airy and full of greenery, perfect for enjoying the fresh air.
Hawaii
Obviously, Hawaii makes for a fantastic place to get away and unplug. But the trip is even more special if you find a getaway like this gorgeous cottage. You can get to the water quickly and even hear the sound of the waves as you drift off to sleep. It looks like the setting for a fairytale or a seaside romance movie.