The last high school class born in the '90s graduates this year, and people have a lot of feelings
Sit down, millennials — this is intense. The high school class graduating in 2017 is composed of students born in the year 1999. That means, come summer 2017, every '90s kid will be an official adult. Time is a cruel mistress, y'all, and she waits for no one.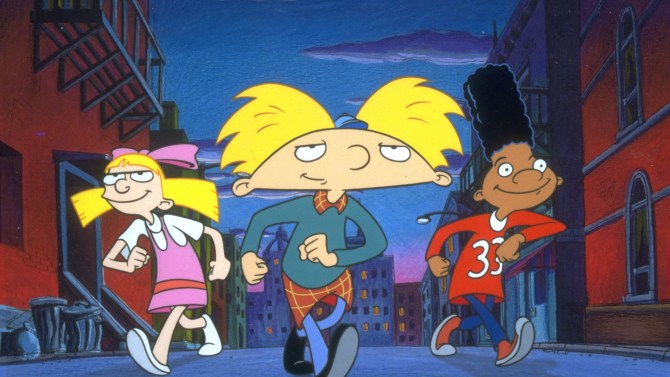 This horrifying fact wasn't necessarily prevalent in anybody's mind, but then a student from Parkview High School in Georgia tweeted a picture of his high school's senior shirt.
The tweet was by student John Zirker, but the shirts were designed by another extremely talented student, Tayler Bond. The design features some of the most iconic cartoon characters of the '90s and early aughts, as well as the message "Last '90s Class."
https://www.instagram.com/p/BK_ORROj-R6
And the picture of the shirt has now been retweeted more than 20,000 times.
As BuzzFeed noted, it has made folks on the internet VERY EMOTIONAL. false
But of course, you can find your fair share of h8rs who say that you aren't really a '90s kid if you aren't old enough to remember it, and also noted that some of the characters were from the 2000s.
https://twitter.com/udfredirect/status/781941688424079360
But most of the other high school seniors in the internet world are obsessed.
We think it is an extremely clever senior shirt, and we also need a minute to process our rapidly aging demographic.