Lashana Lynch will play 007 in the next James Bond movie, and we are shook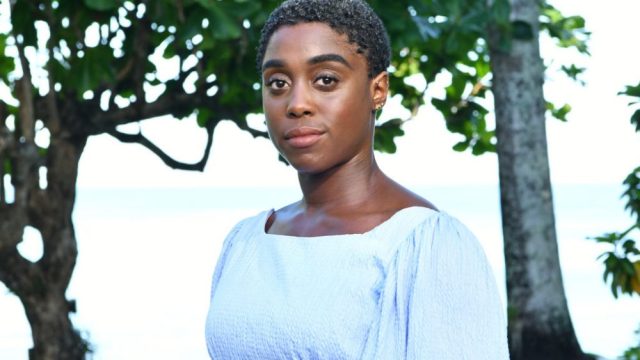 The identity of the next James Bond has been kept under wraps for the past few years, but that hasn't stopped fans from speculating. Some have suggested that Idris Elba should take the mantle next. Others feel that we need a woman to play Bond, like Emily Blunt. And while we may not have a different Bond for a while, a black woman is officially getting his code name. The Daily Mail reports that British actress Lashana Lynch, who played Maria Rambeau in Captain Marvel, has been cast as Agent 007 in the franchise's 25th installment.
Lynch's casting is a huge change for the iconic spy series, and one source told the Daily Mail that her character will be revealed to have Bond's spy number in a "popcorn-dropping moment." That being said, Bond himself will remain a white man—at least for the time being. Daniel Craig is set to reprise the role in the currently untitled film. Lynch's 007, on the other hand, will be an entirely new character who takes over the spy number after Bond leaves MI6. And because this is a Bond movie, the titular character will, naturally, try to seduce Lynch's 007.
Twitter was overjoyed to see Lynch join the Bond universe.
false
In equally great news, Phoebe Waller-Bridge, who brought us Fleabag and Killing Eve, will co-write the forthcoming Bond movie. In April, The Guardian reported that Craig had brought in Waller-Bridge to "liven up" the script, making her the second female writer to work on the franchise. The Daily Mail hints that she was behind Lynch's turn as 007.
"There's been a lot of talk about whether or not Bond is relevant now because of who he is and the way he treats women," Waller-Bridge told the Daily Mail. "I think that's bollocks. I think he's absolutely relevant now. It has just got to evolve, and the important thing is that the film treats the women properly. He doesn't have to. He needs to be true to his character."
Even though we might not see a female Bond soon enough, we are so happy to see Lynch as the next 007 when Bond 25 comes out. And we're keeping our fingers crossed that we'll see a lot more of her in the years to come.