One of Larry Nassar's victims told him to "enjoy hell" before his sentencing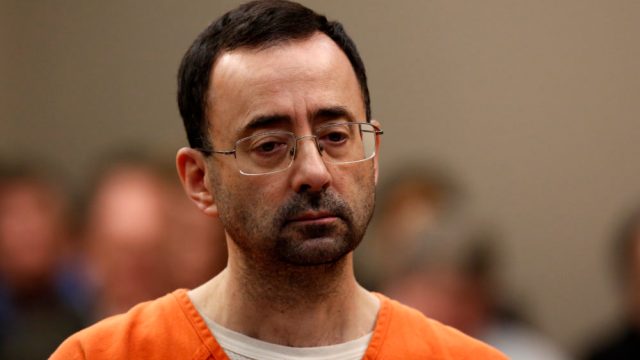 Today, January 24th, marks the seventh day in Olympic doctor Larry Nassar's sentencing hearing. Nassar was accused of sexually assaulting hundreds of former patients, including many Olympic gymnasts. Judge Rosemarie Aquilina will sentence Nassar today after hearing days-worth of statements from Nassar's victims. According to The Chicago Tribune, Nassar faces a minimum sentence of 25 to 40 years, but that sentence could be increased if the judge sees fit.
One of the victims who confronted Nassar in court, gymnast Brooke Hylek, didn't hold back when facing the man who molested her. On January 23rd, Hylek said:
"I cannot believe I ever trusted you and I will never forgive you. I'm happy you will be spending the rest of your life in prison. Enjoy hell by the way."
Nassar pleaded guilty to sexually assaulting seven people in Lansing, Michigan, but the sentencing hearing was opened to others who had been abused by him. Many accused Nassar of using his ungloved hand to penetrate them when they visited him to be treated for various injuries and checkups, The Chicago Tribune reports.
U.S. gymnast Mattie Larson's also delivered a powerful statement, recounting how she once intentionally hurt herself so that she could be taken to the hospital and be safe from Nassar's abuse. "I can't even put into words how much I fucking hate you," she said.
Aly Raisman also delivered a statement in the courtroom last week. She directly confronted Nassar and called out those in charge of U.S. Gymnastics who protected Nassar when victims initially came forward with their claims.
"Imagine feeling like you have no power and no voice. Well, you know what, Larry? I have both power and voice, and I am only beginning to just use them," Raisman said.
https://www.youtube.com/watch?v=e6McY8yMdd0?feature=oembed
According to CNN, the 54-year-old former doctor has already been sentenced to 60 years in prison for federal child pornography charges. And after his sentencing from Judge Aquilina on January 24th, Nassar then faces further sentencing from Judge Janice Cunningham in Eaton County, Michigan. Nassar also pleaded guilty to assaulting three victims in Eaton County.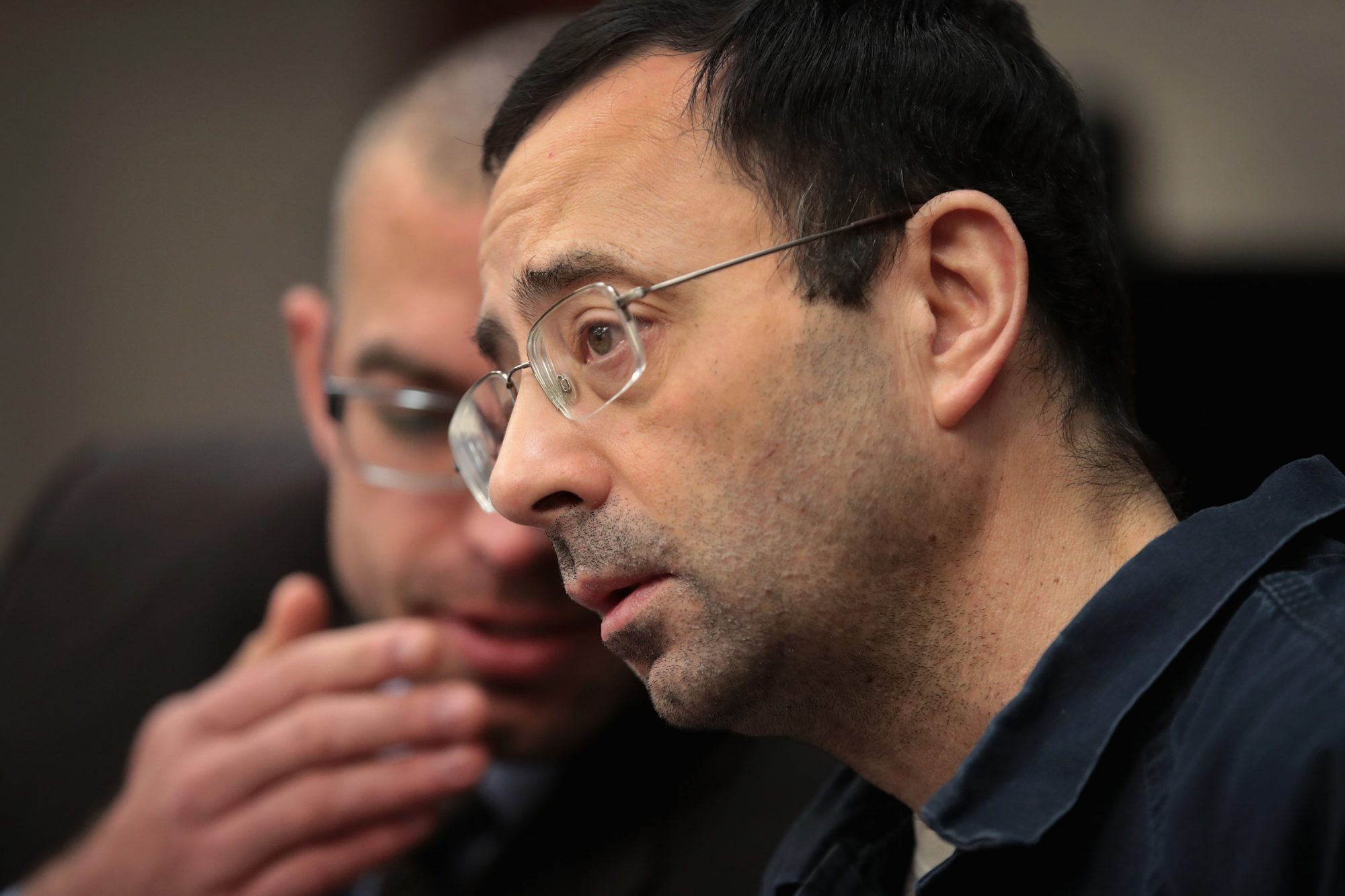 "This is about your healing and his demise," Judge Aquilina said during last week's victim hearing. "It doesn't matter how you slice it. Between the three of us judges, he isn't going to see the light of day, and the next judge he sees — now that he's seen the federal judge, me, soon Judge (Janice) Cunningham — will be God."
We're glad that Nassar's victims are finally seeing the justice they deserve.