Larry David's daughter Cazzie basically just made a millennial "Curb Your Enthusiasm"
If you've missed the hilariously awkward Curb Your Enthusiasm starring Larry David since it went off the air in 2011, and you can't wait for the new season, then you're in luck. Larry David's daughter Cazzie David just created a modern "Larry David" for millennials that totally reminds us of her dad's fantastic show.
The 23-year-old Cazzie clearly plans to follow in her dad's shoes. She created Eighty-Sixed, a web series that follows Remi (played by Cazzie) who is dealing with her recent breakup. Though her two BFFs try to help, Remi remains hilariously selfish and anxious about her life and social media presence post-breakup. And we can totally relate.
In Eighty-Sixed, Cazzie David blends some hilarious banter with low-key commentary on our obsession with social media.
https://www.youtube.com/watch?v=2qNX97CtgSQ?feature=oembed
In Episode 1 "Promise I'll Win," Remi talks strategy for "winning the breakup" while her friends cleanse her bedroom with sage. Later episodes show Remi continuing to wallow in her breakup while social media stalking her ex. Cazzie expertly reveals how dangerous social media can be, because after a breakup, we don't always get our ex out of our lives. That person can still be very present online, and it can be hard to let go. Of course, for Cazzie's character Remi, she takes it to the extreme.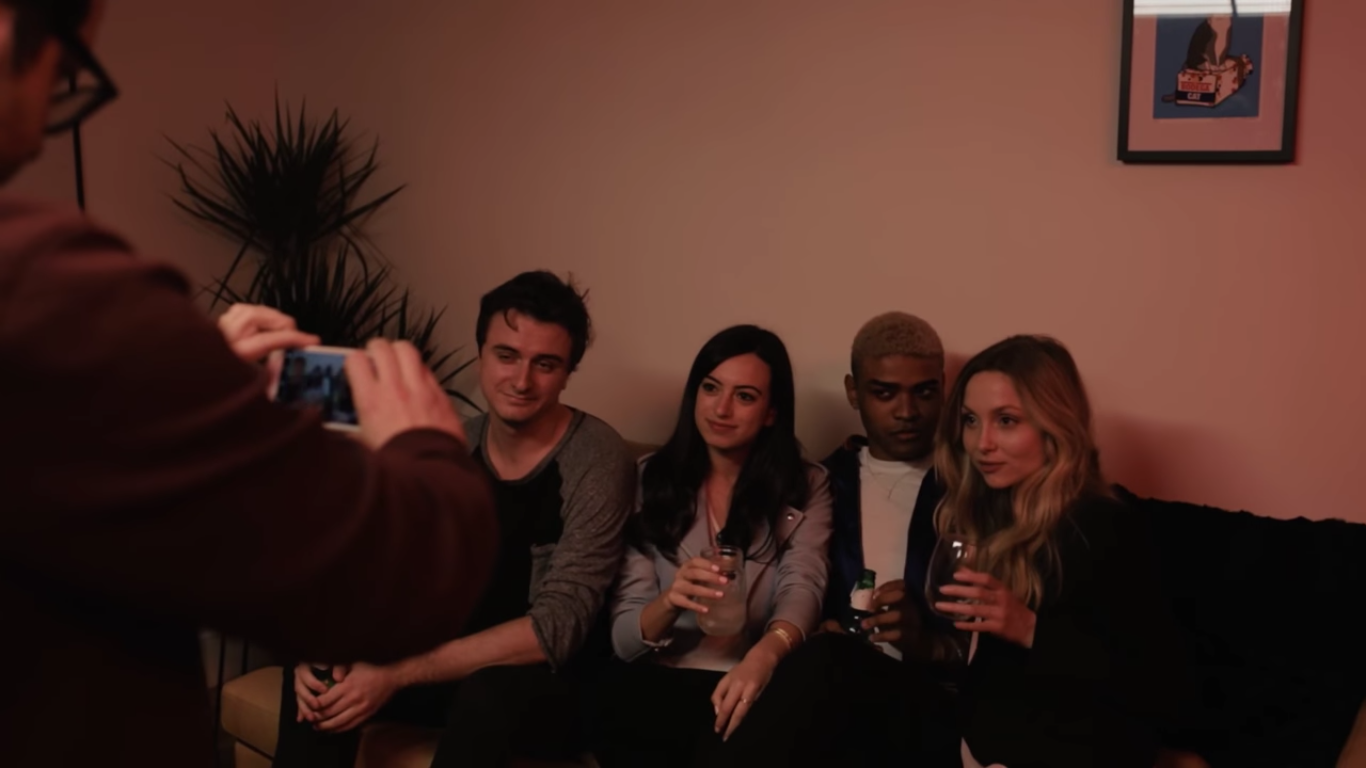 When Remi and her friends hit up a party, Remi insists they take a photo. Not for the memories, but for the proof that she went out after her breakup. Cazzie has a sardonic sense of humor that feels totally fresh and relatable, and we love that. And some of Remi's lines make us totally LOL.
When she wants to leave a party, and her friend suggests taking a Lyft home, Remi replies, "Honestly, I can't believe that you'd just throw me in a car with a pink mustache on it when I'm this vulnerable."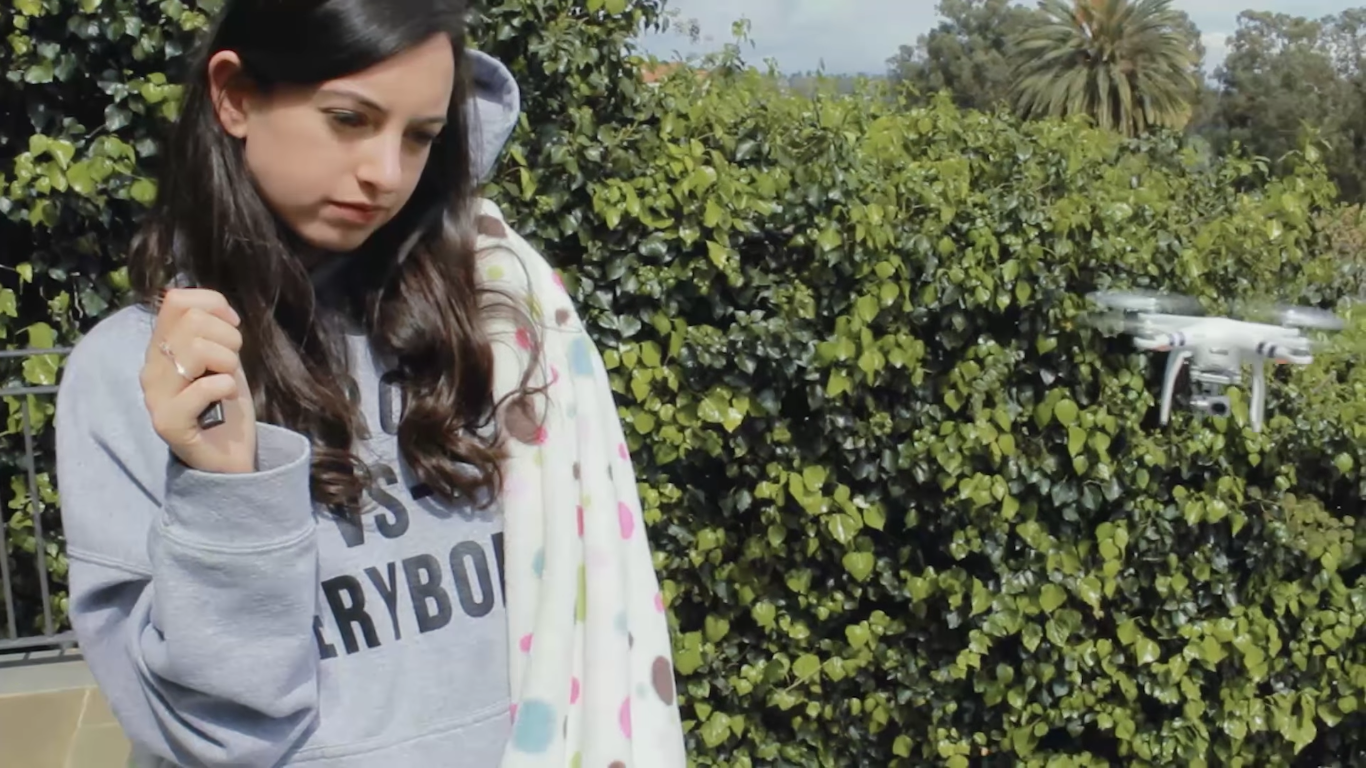 We can definitely see how Cazzie could really follow in her dad's footsteps. She already has such a strong sense for what's funny and absurd in the world. And we can't wait to see what else she comes up with.
Check out all the current episodes of Eighty-Sixed on its YouTube channel here.