LAPP, the brand behind Rihanna's Women's March hoodie, is loaded with perfectly snarky styles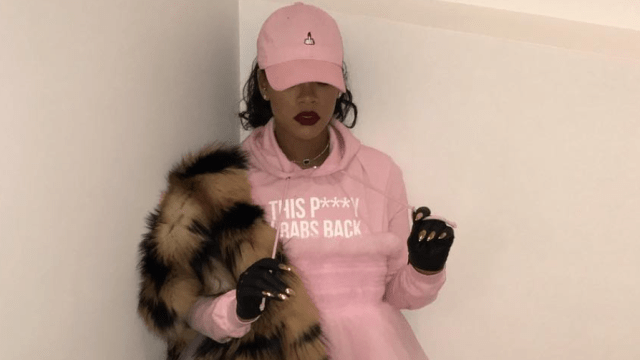 There were loads of amazing celebrities to be found at the Women's March, including Rihanna, who blew us away with her dedication to the cause and her casually dabbing in front of Trump Tower. Pretty much everyone was obsessed with Rihanna's Women's March hoodie, us included. Rihanna was our feminist fairy godmother in her soft, pink hoodie, one of the most empowering feminist items we saw at the march.
Rihanna is literally always stylish, but we especially love the way she combined her style with her ethics with this hoodie.
Rihanna's Women's March hoodie, which reads "This p*ssy grabs back," is the perfect rallying cry for any and everyone who stands against Trump's history of sexual violence.
We adored it so much that we had to figure out where it's from. It's actually from LAPP, and their message is one totally loaded with empowerment. Their website explains,
"LAPP was created to embody the 21st century girl and producing clothes that represent not only their style but their issues. LAPP stands for 'Leomie Anderson the Project the Purpose' and spawned from Leomie's outspoken stance on women's issues including the pressures that young girls face in today's society."
Though Rihanna's pink hoodie already sold out (not surprising, TBH) you can grab this black version of the hoodie for $40.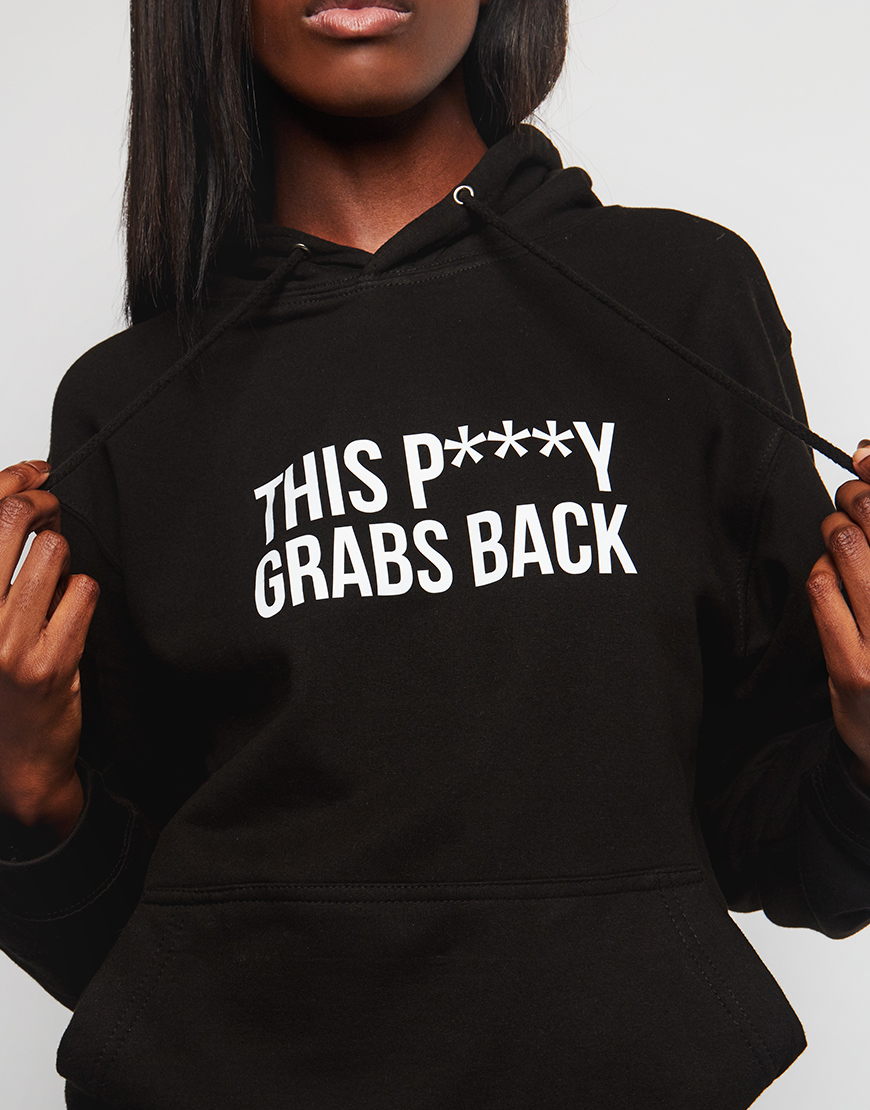 And here are even more goodies!
You can get the hoodie in this cozy gray, too.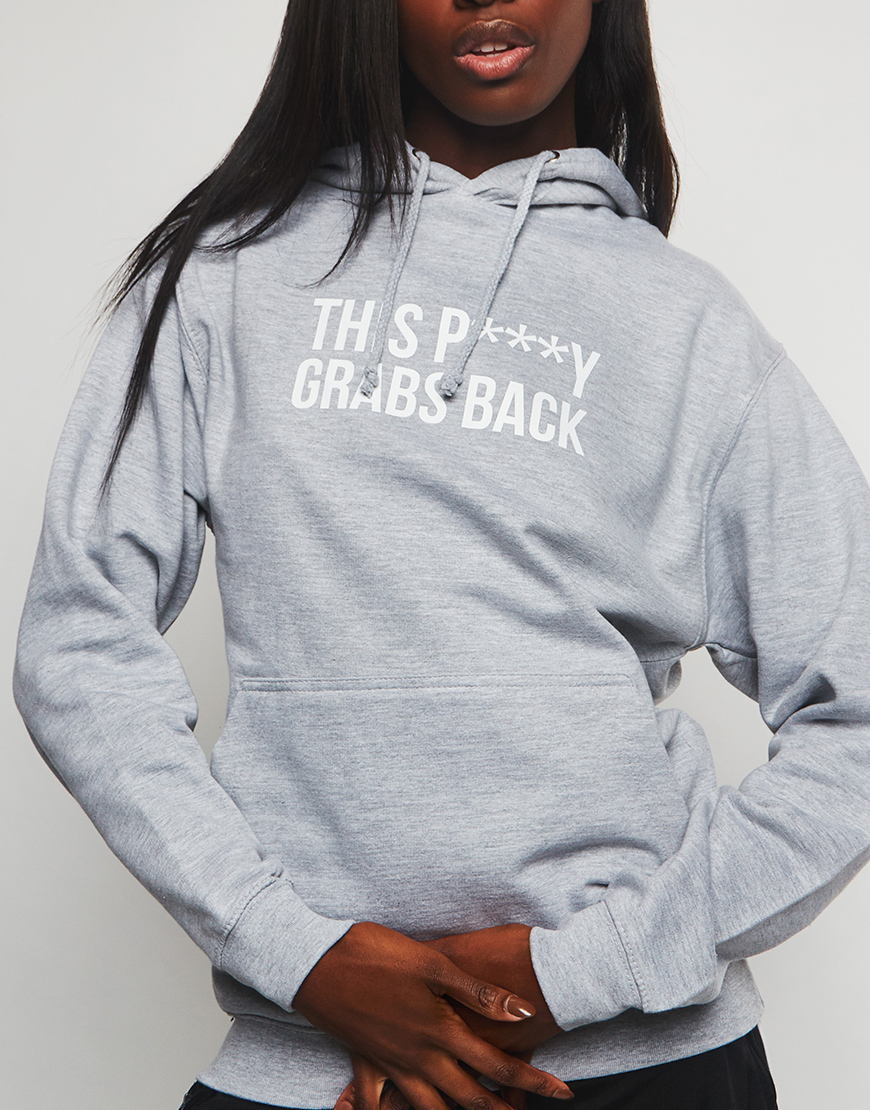 This "lol nah" tee expresses basically all of our feelings so far for 2017, and you can get it for $12.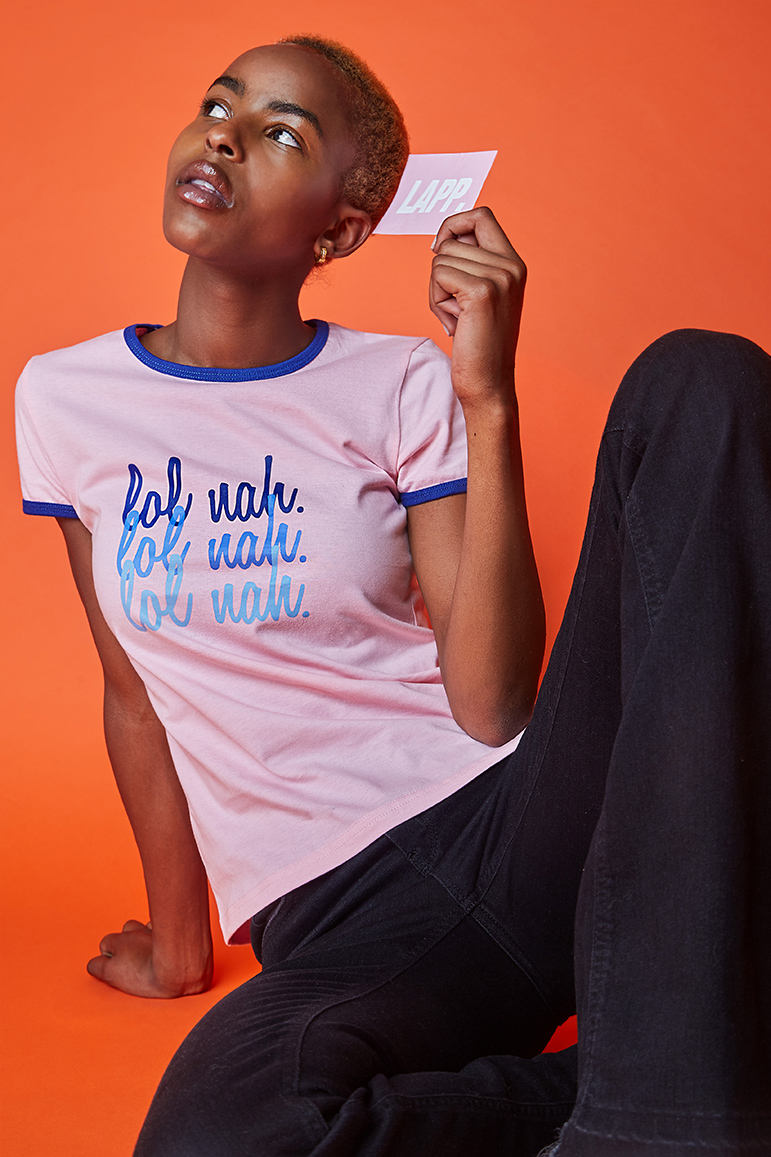 This "you tried" tee is also perfectly snarky, and you can get it for $11.