The landing site for the next Mars rover might be picked by a teenager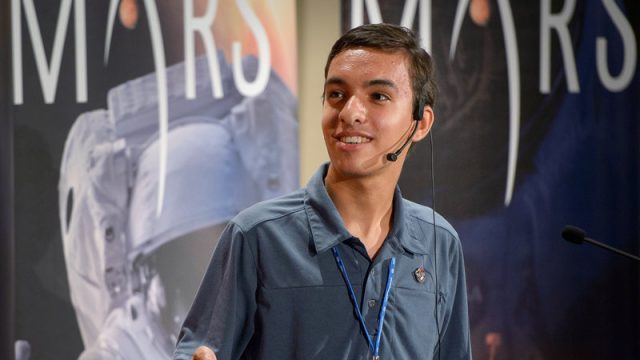 NASA's next Mars rover won't launch until 2020, but that doesn't mean preparations aren't well underway. And one of the most important parts of the planning, reports NPR, is deciding where the rover will land. And sure, that's interesting- but it's much more intriguing when you know that one of the potential landing sites was suggested by a teenager.
In 2014, 14-year-old Alex Longo of Raleigh, NC came across an announcement of NASA's website:
"I saw that they were looking for abstracts from scientists to suggest landing sites. I decided, well, I'll write something up."
Longo had been fascinated by space exploration since watching a shuttle launch when he was five; he decided he wanted to go into space and become the first person to walk on Mars. He saw the announcement because he regularly follows missions on NASA's website, but he'd written to NASA before, sometimes receiving mission posters or patches in return. Longo thought, "I'll have my very small say in this, and maybe they'll send me some cool stuff."
His mother thought the same when he decided to show her his proposal, which outlined why he believes the 2020 rover should land in the same place that 2004 rover Spirit did: the Gustav Crater.
That rover found some evidence there may have once been life on Mars, and could potentially be worth looking at more closely.
Instead of NASA swag, though, Alex Longo received something totally different: an email inviting to attend an actual meeting, the first of several to determine the rover's landing site. Naturally, he didn't think it was real:
"At first, I didn't believe it. I thought it was a dream or something. So I just got up, walked away, and a while later I came back and that email was still there."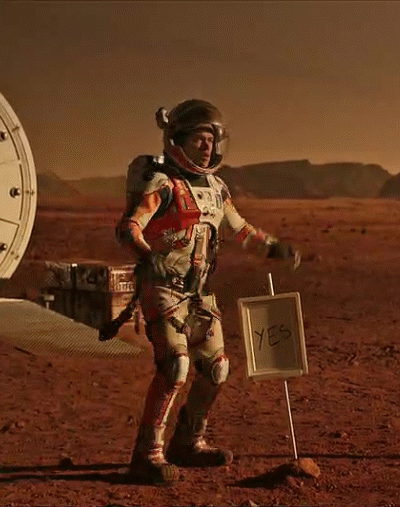 Longo actually got to present at the conference, which was located near NASA headquarters in Washington, D.C. He was 14 years old, and it was intimidating. He remembers:
"Honestly, I was a bit scared, because there are 125 Ph.D.s and grad students in that room, and I probably am by far the least experienced or knowledgeable person there. And I'm giving a presentation to all these people."
Did we mention, he was 14?
Luckily, Alex isn't alone: other scientists believe the rover should land in the Gustav Crater, too. He's actually teamed up with them, and their proposal is on of eight being considered.
And next, he'll be going to the conference that will pick a site for the first human landing on Mars. As the talented and ambitious teen said, "Because if I really am going to be the first guy to go there, I want to have a say in where I am landing."