Lancôme's upcoming highlighting powder from their spring collection looks like an actual rose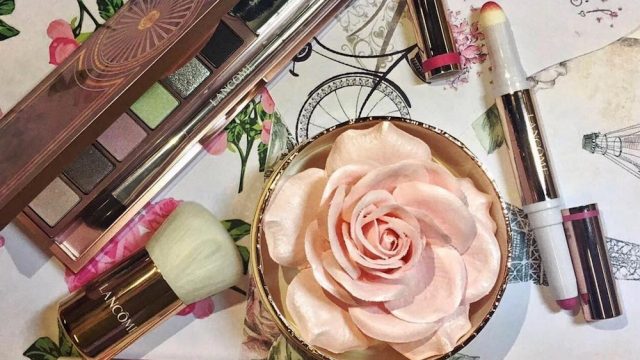 Most things in life would be improved if they looked like freshly bloomed flowers. So we were eager to feast our eyes on Lancome's beautiful upcoming spring highlighting powder, which looks like a real pastel rose. It's the kind of flower product that the Beast would store far away from you in the West Wing while you're trapped in his castle reading books and talking to teapots.
Elle Russia's beauty director, Maria Taranenko, shared the first sneak peek! The luxurious spring highlighting powder is sold in the shape and color of an actual rose, that you then lightly dab with a brush to dispense pink powdery goodness all over your blushing cheeks.
We couldn't help but be reminded of the equally dreamy makeup brand Laduree, who released a set of rose petal blushes this fall.
https://www.instagram.com/p/BK6yZDBjkJs
We are 100 percent okay with this becoming a widespread makeup trend because it's always fun to have a plethora of artful makeup options.
This is no doubt what IRL Disney princesses would use before venturing out of their castle guarded by dragons.
According to Trendmood's Instagram, this blushing rose will be available in January, so it should be coming out sooner rather than later!
This spring, we will have the option to become one with the flowers!