Lancôme is releasing new lip lacquers next month and they look positively dreamy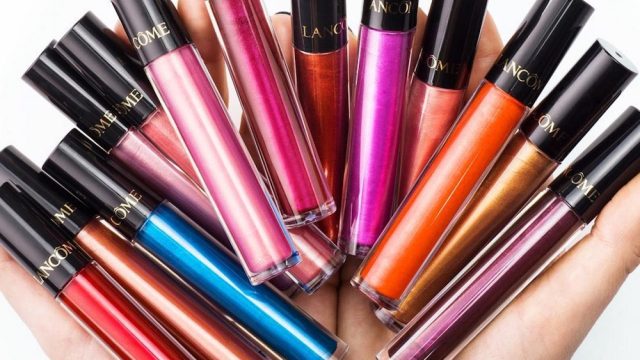 Next month, Lancôme is releasing their Le Metallique lip lacquers collection and we're excited to get our hands on them! When it comes to beauty products for our lips, we don't believe there is such a thing as too many. With the variety of colors, textures, and finishes, there are more than enough reasons to have a huge makeup collection. We're totes adding Lancôme's new lip line to our stash.
The company shared a sneak peek photo on Instagram announcing their new collection. We can expect to add them to our vanity in early January! Let's be real: those colors have us in love already!
"We couldn't resist giving you a #sneakpeek of our Le Metallique lip lacquers!, the company shared on Instagram.
https://www.instagram.com/p/BNpy7PCh6_k
Judging by the photo, these lip lacquers will be a 13-piece collection with bright, bold colors that will be perfect for the new year. There is a stunning bright orange that we're predicting looks killer and our eyes are also set on that gorgeous muted plum color.
According to the sneak peek, the collection will be exclusive to Sephora!
via giphyWe're going to be keeping our eyes peeled for more details as they become available. In the meantime, we're putting some money aside for when these lip lacquers are officially released!