Lana Del Rey fans are going to need to get their hands on this, and fast
The windows are open, and you're wearing your favorite red dress. The scent of perfume lingers on your skin as the wind kisses your cheek. A record spins, cooing softly. Lana Del Rey plays in the background, a patron saint of glamour and sadness who just *gets it.* You go to your record player, staring longingly at the red heart-shaped vinyl before flipping it over.
Is this a fantasy? Well, yes, but it can also be a reality. Because Lana Del Rey's "Love/ Lust For Life" has been pressed into a red heart vinyl, and we need it ASAP.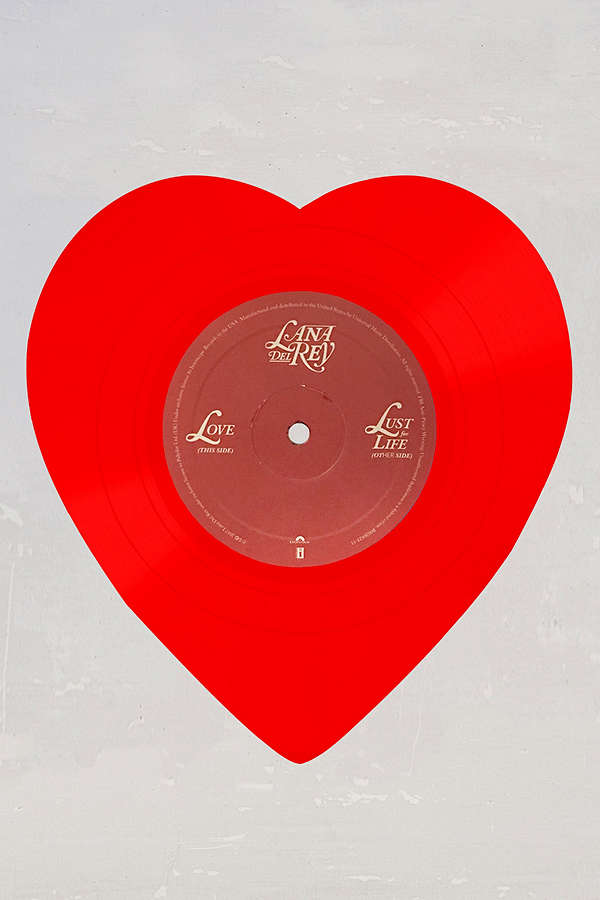 If you need this Lana Del Rey collectible in your life, then you'll have to hurry.
The vinyl, which features "Love" on one side and "Lust For Life" on the other, can be bought at Urban Outfitters ($20.98) — but it's limited to 5,000 copies, so there's no time to waste. If this is your sad girl fantasy, then make a move, and make it fast.
Since Lana is pretty much Queen of Vinyl — Born to Die was the top-selling U.S. album in 2012, and in 2014, both Born to Die and Ultraviolence were in the Top 10 — then you know this won't be in stock for long.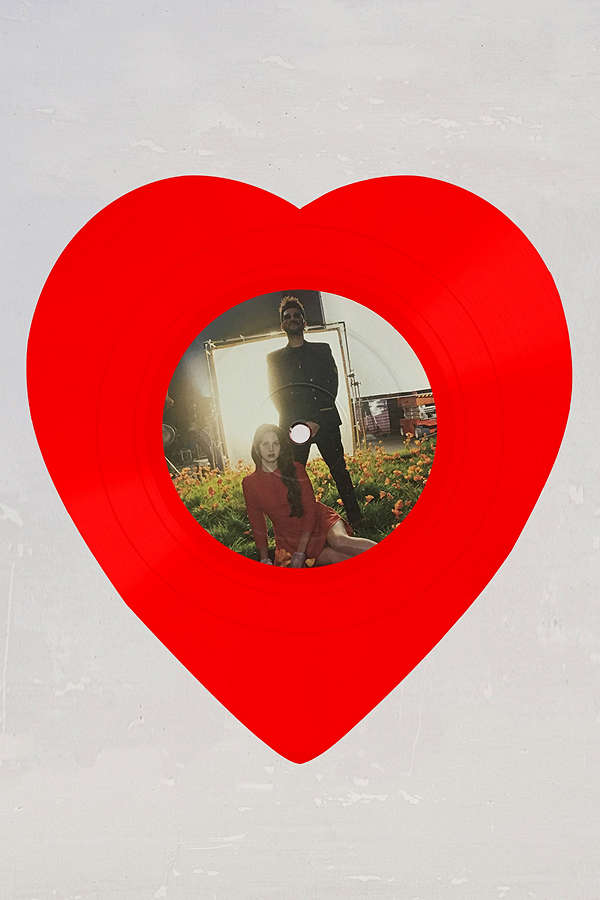 Whether or not you actually own a record player, this record is just #aesthetic in general. We love the old school, vintage kitsch vibe it possesses. If you don't have a way to play it, you could always hang it on your wall for the vibes. Or simply wait until September, when you can get Lust for Life on cassette. Sounds like a win-win to us.