Lana Del Rey's latest song about Coachella and Woodstock sounds pretty familiar, and here's why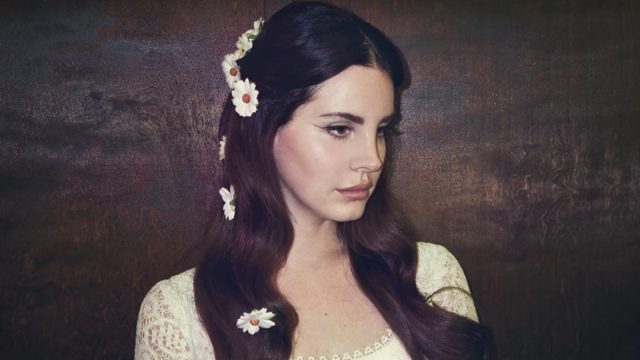 While we patiently (okay, so impatiently) wait for her new album, Lana Del Rey just surprise-released a new song, and it sounds kinda of familiar.
In fact, we know exactly where we've heard some of this new song before. Last month, Lana shared a video on Instagram of herself in the woods on the way back from Coachella, where she noted that she had been inspired to write a song about the rising tensions between America and North Korea. The singer has previously opened up about how her upcoming album, Lust For Life, will be "more socially aware."
https://www.instagram.com/p/BTAU9BbjLvs
Well, it now seems that in the intervening month, Lana Del Rey has managed to record a complete version of the song she wrote and sang in the woods, and she's just surprise-released it.
While it's unclear whether the track will feature on the singer's upcoming fourth album, Lana decided that she couldn't keep the song to herself, especially given how timely and important its message is.
Sharing a handwritten note on Twitter, Lana explained that she was grateful to be able to put out the track.
"What a blessing it is to be able to make music in general. And to have the fandom to put songs out about things that move me in Real Time," she wrote. "I wrote this one last month on my way back from Coachella. Thank you to my producer and engineers for turning it around so quickly."
The singer also noted that the video for her Weeknd-assisted track, "Lust For Life," would be available soon. false
Listen to Lana Del Rey's new track "Coachella – Woodstock in My Mind" below.
https://www.youtube.com/watch?v=cjDfD_RtYiA?feature=oembed
Meanwhile, although there might not be an concrete release date set for Lana's upcoming album, rumors suggest that it could be out as soon as May 26th.