Lana Del Rey dropped new song "Cherry," and it's a breezy, dark ballad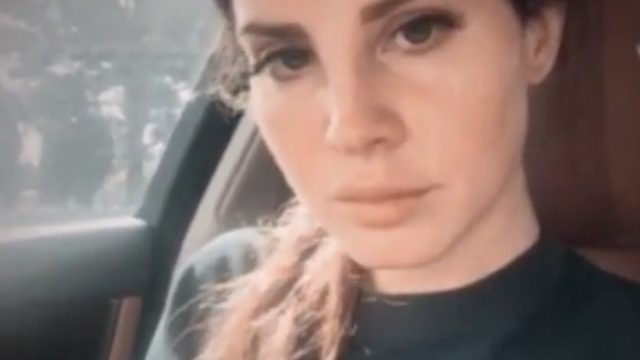 Lana Del Rey is gearing up to release the music video for her new song "Lust For Life," but will that stop her from dropping new songs? No way, and she used her latest live performance for such a premiere.
On Saturday, Del Rey played Weenie Roast Y Fiesta, which is put on by Los Angeles radio station KROQ. There, she dropped the first live performance of new track (and album-namer) "Lust for Life." She also took time to debut a totally new song, "Cherry."
https://www.instagram.com/p/BUWQLXVg9CV
A song named "Cherry" has explosive potential in Del Rey's potent voice and image combination. She does it and thus herself right, with a slow burn ballad that treads the fine line between romantic and ruinous. The lyrics are already up on Genius, and they paint a familiar picture:
"And darlin', darlin', darlin' / I fall to pieces when I'm with you / I fall to pieces / My cherries and wine / Rosemary and thyme / And all of my peaches (are ruined)"
This isn't actually the first time Del Rey showed "Cherry" to fans. In a post just from a few days ago, she purposefully winked at it by posting a show rehearsal video.
https://www.instagram.com/p/BUOTQHglZ3g
The recorded version should be out soon, but not too soon. After all, Del Rey's planning a bigger drop in the next day:
https://www.instagram.com/p/BUXc1L3AXSH