Lana Del Rey celebrated her collabs with The Weeknd on Instagram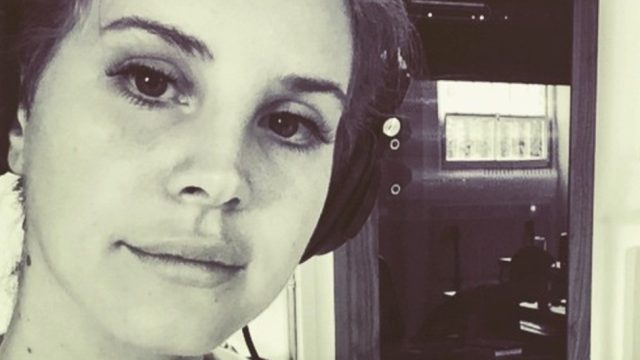 Over the weekend, none other than The Weeknd dropped his third studio album, Starboy. Some of the album's new collaborators include Daft Punk and rapper Future — but one familiar voice on the album is Lana Del Rey.
On the tune "Stargirl Interlude," Del Rey does her thing: A moody, breathy, sexual fantasy deadpan.
https://www.instagram.com/p/BNOPygFjwfi
In a recent interview with radio personality Zane Lowe, The Weeknd had nothing but high praise for Del Rey, sharing:
The feeling appears to be mutual, given Del Rey's Instagram shoutout. Of course, this isn't the only time the two have collaborated; check out the chemistry on The Weeknd's song "Prisoner," off of his last album Beauty Behind the Madness:
I'm always so curious as to which people in the music industry collaborate with each other out of contract obligations — e.g. they're on the same label. Meanwhile, it seems like The Weeknd and Del Rey are genuinely on the same artistic wavelength, and their partnership is just getting started.