Lana Del Rey teased even more collaborations in this Instagram video, and we can't wait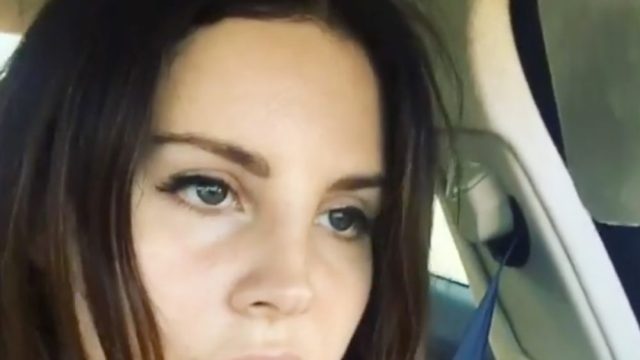 Those of us who follow Lana Del Rey's music usually don't expect much in the way of collabs from her. Though Del Rey pops up on other people's tracks from time to time (most notably The Weeknd's), she keeps her own music close. But that seems to be changing for Album #4, Lust for Life.
Del Rey posted a snippet of new music, and it shouted out A$AP Rocky and Playboi Carti.
https://www.instagram.com/p/BU2zP7LFQHp
The video itself definitely gives away that someone other than Del Rey is on the track. But rapper A$AP Rocky is a familiar face in the Lana Del Rey song universe. After all, he played Del Rey's pretend husband in the "National Anthem" video. (They also both guested on a track together.)
https://www.youtube.com/watch?v=sxDdEPED0h8?feature=oembed
Playboi Carti is another rapper in the A$AP universe, whose song "Magnolia" kicked him off for mainstream fame. The song's name isn't out yet, but the folks at Genius have a guess: "Daisy Chains."
But that snippet wasn't the only one Del Rey graced the 'gram with. She also posted a video of her studio singing a new cut, "Roses Bloom For You." Judging by the caption, it seems unlikely that it'll be on the new album. But who knows; it's about time she dropped a B-sides compilation anyway.
https://www.instagram.com/p/BU3uuroFcIk