Lana Del Rey announced her new album "Lust For Life," and it looks like witchcraft is on the menu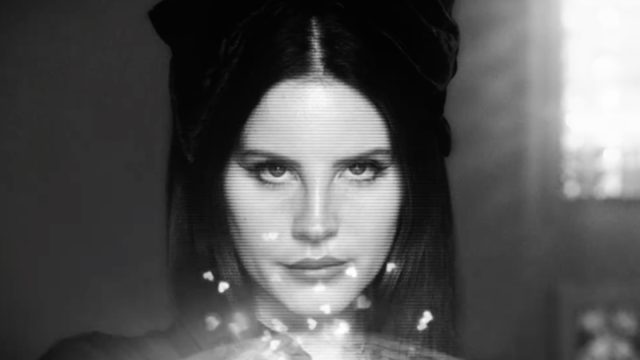 One of our fave cosmic goddesses Lana Del Rey just announced her new album Lust For Life, and the teaser trailer looks totally bewitching.
Rumors that Lana Del Rey has been working on a new album have been circulating for months. The singer shared the lead single from the collection, "Love," in February following some unfortunate online leaks. She then later shared the cinematic song's space-themed music video, which was a total #throwback dream.
What's more, Lana seems to have been hinting at some sort of witchery. The singer tweeted some seemingly unconnected dates, which actually aligned with the dates of the waning crescent moon each month. Why? Well, it seems that witches around the world (!) were using those dates to put hexes on a certain 45th President. Basically, Lana Del Rey is the new Supreme.
https://www.youtube.com/watch?v=3-NTv0CdFCk?feature=oembed
Well, now Lana Del Rey has announced her brand new album Lust For Life with a bewitching and mystical video teaser.
According to the singer, the album is "coming soon" (literally, can popstars stop saying that they're music is "coming soon" because WE CAN'T HANDLE THE UNCERTAINTY), and rather than just revealing the name of the collection via a press release or tweet, Lana decided that a video filled with references to time, space, Hollywood, and witchcraft would be in order.
Opening the clip, Lana declares that she now finds herself living in the "H" of the Hollywood Sign and avoiding the craziness of L.A.
"Now don't get me wrong, I love to dip my toe into the muck and the mires of the city every now and then...especially on Tuesdays," she says in the clip. "But truthfully, when I'm in the middle of making a record, especially now when the world is in the middle of such a tumultuous period, I find I really need to take the space for myself far away from real life, to consider what my contribution to the world should be in these dark times."
Lana then details some of her artistic process, which involves cooking up emotions and turning them into music.
Finally, she says that, despite the uncertain times, there's nothing she'd rather be doing than cooking up an album. "Because you, and the music, and this place, are my love, my life, my lust for life," she finishes.
Watch the announcement below.
https://www.youtube.com/watch?v=Gb1lte9uljI?feature=oembed
Speaking about the album in a rare interview, Lana teased that she had been influenced by the current political climate, meaning she veered away from the original, '60s themes she was working with.
"The sound just got really updated, and I felt like it was more wanting to talk to the younger side of the audience that I have," she said. "I guess it's a little more socially aware. It's kind of a global feeling."
Meanwhile, there's not release date set for Lust For Life yet, but there are rumors circulating that the album might feature a collaboration with The Weeknd.
"Love" is available now.