Lana Del Rey actually did perform witchcraft on Donald Trump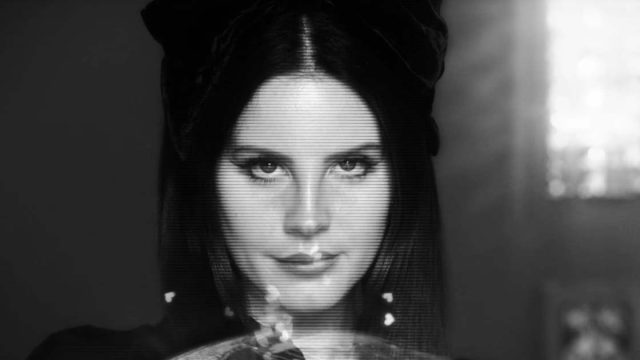 In case you've been wondering whether, as our new Supreme, Lana Del Rey actually cast a spell on Donald Trump, then wonder no longer: the answer is yes.
If you don't know what we're talking about, here's some background. In the build up to the release of her latest album Lust for Life, which dropped last Friday (July 21st), Lana let slip some serious hints that she had been up to witchy behavior.
After premiering the eerily cosmic video for "Love," the current Queen of Coney Island tweeted out a cryptic message that left fans scratching their heads and wondering WTF was going on. false
Lana had actually tweeted out the dates of the waning crescent moon. As PopCrush noted at the time, these dates were significant because they were the dates that witches all over the world were casting "binding spells" on Donald Trump so that he might fail.
https://twitter.com/udfredirect/status/834966465879109633
While you might doubt that Lana Del Rey was actually casting spells, it seems that she wasn't joking around.
Speaking to NME about her magical sensibilities, the enigmatic singer said that she did, in fact, cast a hex on Donald Trump.
"Yeah, I did it. Why not? Look, I do a lot of shit," she told the magazine.
"I'm in line with Yoko [Ono]and John [Lennon] and the belief that there's a power to the vibration of a thought. Your thoughts are very powerful things and they become words, and words become actions, and actions lead to physical charges," she continued.
"I really do believe that words are one of the last forms of magic, and I'm a bit of a mystic at heart.
https://www.youtube.com/watch?v=tBwoRviPvVw?feature=oembed
Lana's comments come after the singer told Pitchfork that she would no longer perform in front of an American flag because of the current administration.
"It's not going to happen. I'd rather have static. It's a transitional period, and I'm super aware of that," she said. "I think it would be inappropriate to be in France with an American flag. It would feel weird to me now—it didn't feel weird in 2013." 
If you're interested in joining Lana Del Rey's coven, her latest album Lust for Life is available now. It's officially witching season.