Lana Del Rey got her Grammys dress at the same place you got your homecoming dresses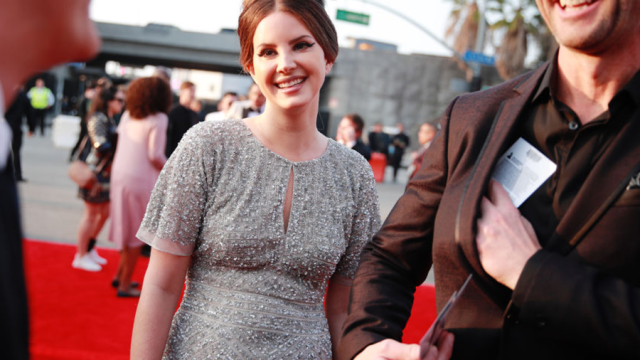 If there's any proof that celebs are just like us, it's listening to them get candid on the red carpet. Yes, they do get nervous about attending star-studded events, and yes, they do occasionally shop at the mall. Or at least, Lana Del Rey does. Though there's no doubt that the soulful singer had designers clamoring to dress her for the 2020 Grammys, Dey Rey pulled a move we can all relate to and made a last-minute swap to a dress she found at a department store. But seriously, where were these gorgeous gowns when we needed a dress for homecoming?
Complementing her signature fierce winged liner, matte mauve lip, and sleek middle-part updo, Del Rey wore a stunning, silver-beaded dress with flutter sleeves and a keyhole neckline. She quite literally dazzled, thanks to the dress's beaded, art deco fringe hem. The throwback feel was fit for the queen of retro herself, who twirled on the carpet to show it off.
But while celebs like Cardi B chose the more expensive route—rocking an outfit complete with millions of dollars' worth of diamonds—Del Rey's ensemble could have been purchased from the exact place we got our prom and homecoming dresses. Lana, you really are just like us.
The Summertime Sadness singer revealed that her 2020 Grammys dress was actually a last-minute purchase made at the department store Dillard's.
"I actually had another dress, and then my boyfriend and I were getting a belt for him at the mall and I saw this and I loved it, she told Entertainment Tonight on the red carpet. "So this is a last-minute dress, but I love it.
She and boyfriend Sean Larkin made their red carpet debut last night. And we can certainly all relate to a mission-driven mall trip turning into a bit of a shopping spree. The dress (which is still available at Dillards, BTW) is made by designer Aidan Mattox and costs less than $500.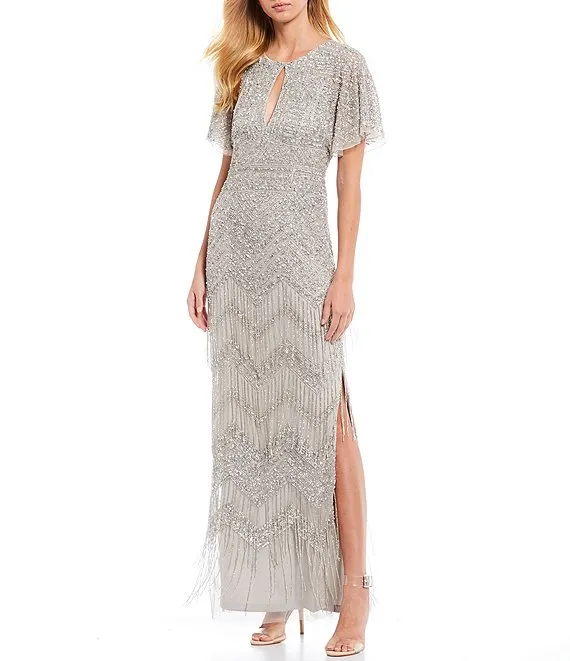 For that kind of price, we don't blame her for making the switch. The glamorous dress was the picture-perfect ensemble for nostalgia-loving Del Rey. Besides, department store dresses deserve a little love, too. More affordable fashion on the red carpet, please!