Lana Del Rey channeled the legendary Hedy Lamarr on the 2018 Grammys red carpet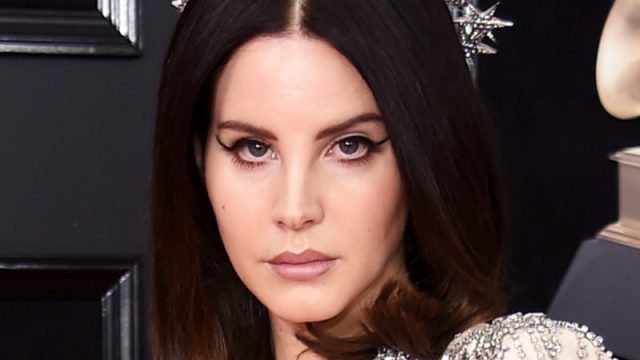 Tonight, the best of the best in the music world are being celebrated during the 2018 Grammy Awards. The finest singers, writers, and musicians who are doin' their absolute best come together to perform and honor one another. One of the most nostalgic, intriguing acts of the past several years, Lana Del Rey, is among the celebs tonight. And yes, she looks amazing.
Lamarr was an iconic Austrian actress from the 1930s and '40s, starring in films such as Comrade X and Samson and Delilah. In addition to her career as a Hollywood starlet, Lamarr was also an inventor. She is credited with inventing an improved traffic light and a frequency-hopping system that was meant to keep torpedoes on course (and laid the groundwork for wi-fi today).
One of Lamarr's most famous looks comes from the musical Ziegfeld Girl, which also starred Judy Garland. In it, she portrays a potential Ziegfeld Folly. There is a particularly beautiful scene that shows Lamarr as a celestial goddess, complete with an elegant blue dress with a star-filled head piece. This is the scene Lana has chosen to emulate for tonight's festivities.
Del Rey toned down the color, but kept the star crown and dazzling old-school style dress.
false
We all know that Lana has a thing for throwback vocal stylings and outfits, but this look may have taken the cake.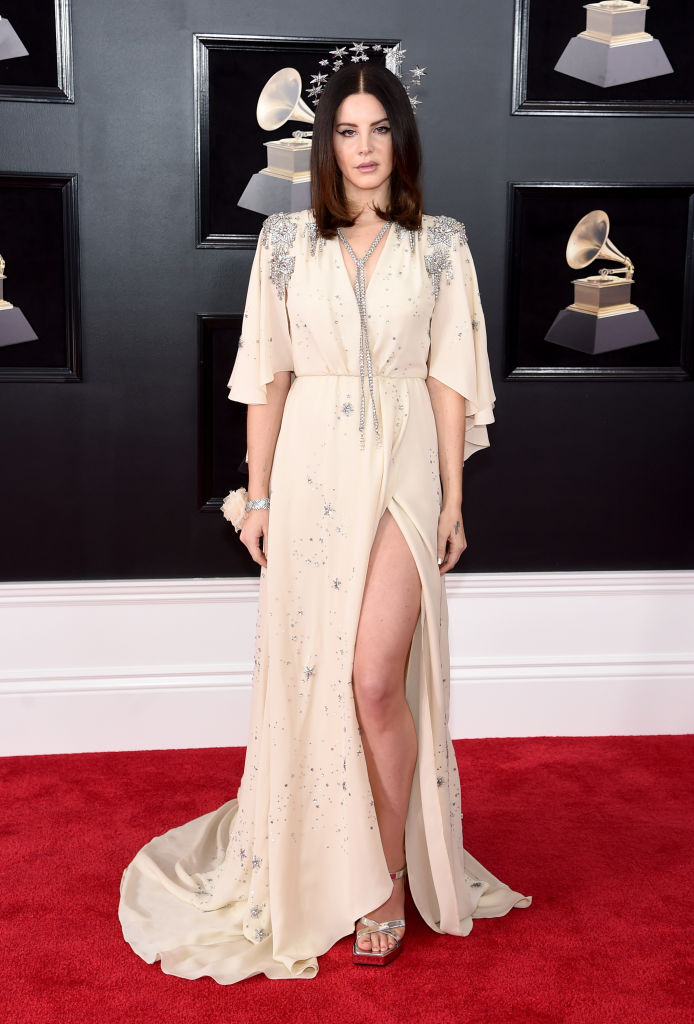 Del Rey's style for tonight is classy, regal, and a nod to one of the most interesting women of the 20th century.
Shout out to these two queens tonight!