Lana Condor revealed why Lara Jean always wears platforms in TATBILB—and it has to do with Noah Centineo
Lara Jean Covey may have personally brought platform shoes back into vogue with To All The Boys I've Loved Before, but it turns out there was a very specific reason for her choice of footwear—and it had little to do with fashion. Over the weekend of November 16th at Vulture Festival in Los Angeles, Lana Condor revealed that the character routinely wore platforms because, well, Noah Centineo is just so tall.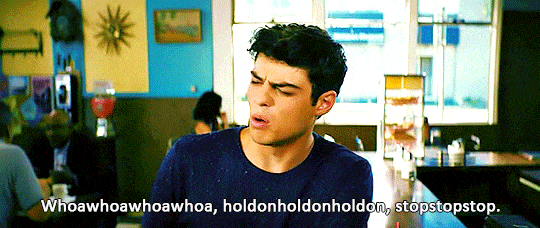 "The funny thing is, Lara Jean wears these big platforms pretty much throughout the whole movie. I love those platforms. But the reason we had them is because I don't think the producers realized how much Noah is taller than me," Condor revealed to the crowd.
(Centineo stands at over six feet, while Condor is 5'3″.)
Condor went on to say that it wasn't until both actors had been cast that producers realized the height disparity could be a problem…and that's because Centineo apparently secretly crouched during their initial chemistry reads and test photos together because he wanted the job so badly.
"When we auditioned and chemistry read together, at the end of the chemistry read you have to stand next to the person you read with and you have to take a picture to show the producers the height difference," Condor said. "When we went into a camera test, after we'd already been cast, I didn't make it into a frame with him, because he's that much taller than me. I heard the producers were like, 'What is happening?'"
However, Condor ultimately wouldn't have it any other way. She told the crowd, "Those shoes hold a special place in my heart."
We stan a shoe that's both fashionable and successfully brought these two gems together. Now, if only Netflix would greenlight a sequel…