Lana Condor revealed that she hopes Lara Jean will change in one very specific way in the To All the Boys sequel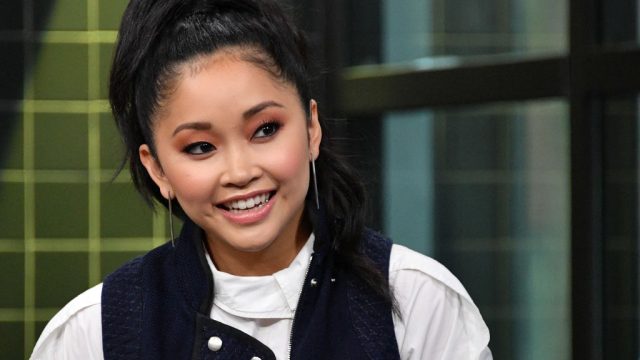 Ever since To All the Boys I've Loved Before hit Netflix in August 2018, we've been ready for a sequel. How could we not be after watching that ending?! Now that we know part two is definitely coming, we're devouring any and all info we can get our hands on. In a new interview, star Lana Condor, who plays Lara Jean Covey in the film, dished on what she wants for her character in the second film, and we hope Condor's dreams of empowerment come true.
Speaking with Entertainment Weekly, Condor said she hopes Lara Jean will become a better advocate for herself in the TATBILB  sequel.
"It's in her nature to not be confrontational, so when people are mean to her or things happen to her that aren't necessarily great, I think sometimes she's just like 'Okay well I guess that's life,'" Condor told the mag. "What would be exciting for me is for her to stand up for herself a little bit more."
We. Are. Here. For. This.
In the first film, Lara Jean's sister Kitty rocked a "feminist" necklace and definitely knew how stand up for herself, so perhaps we'll see her showing big sis how to take charge in the sequel.
Or maybe we can just look forward to LJ growing up and glowing up all on her own. Whatever happens, we have no qualms with a more empowered Lara Jean.