The makers of Lammily, the "normal" Barbie, just released a boy doll with dad bod
We were overjoyed when we learned about Lammily, a doll created by artist and researcher Nickolay Lamm that he dubbed a "regular Barbie," with the bodily proportions of the average 19-year-old American woman. Lammily comes with a more casual wardrobe and natural-looking makeup. You can even buy a Period Party pack to go with your Lammily doll, designed to teach girls about menstruation and help get rid of the unfair stigma surrounding it. And now, Lamm has taken it one step further by designing a "regular Ken" of sorts—a male version of the Lammily doll with realistic proportions of the average 19-year-old man.
According to Mic, Lamm consulted with Matthew P. Reed, Head of the Biosciences Group at the University of Michigan's Transportation Research Institute. Reed provided Lamm with measurements for the average 19-year-old male (e.g., neck, height, waist), and Lamm went from there in designing the new doll—which will be devoid of six-pack abs, for starters.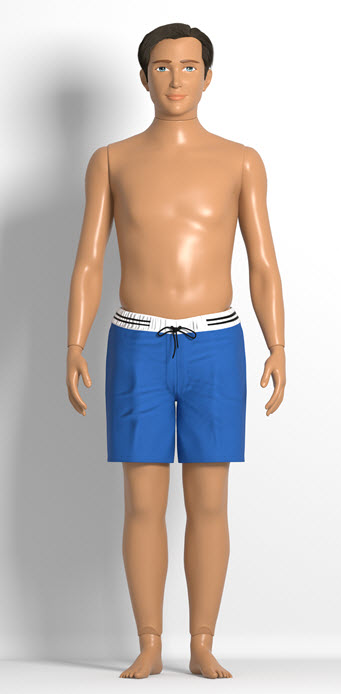 "I think at the end of the day, women face unrealistic beauty standards, but men also feel pressured — to be tall, muscular, have full head of hair, etc.," Lamm said in an interview with Mic. "With realistically proportioned boy dolls, I want to show both boys and girls that real is beautiful — that you don't have to look like a superhero to be a superhero." Boy Lammily, according to its crowdfunding site, "redefines what it means to be manly"—which is awesome, because men absolutely also struggle with unfair societal pressures of how they're "supposed" to act—and boys could benefit from a toy that shows them being "a man" comes in many forms. Lamm says buyers can name their dolls online, and vote on careers they can have.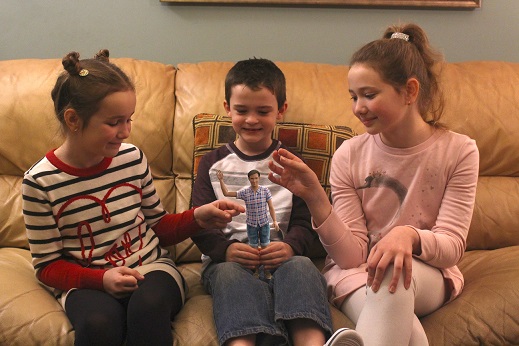 Mic also reports that the boy Lammily dolls could be available by the end of the year if Lammily hits its funding goal of $70,000 by April 1. And considering people preordered almost 20,000 of the original Lammily dolls, there's a high possibility of that being a reality. Check out boy Lammily's "Real is Beautiful" video campaign, which launched today–on the 57th anniversary of the debut of Barbie herself–below!