Lamar Odom opened up about waking up in the hospital with Khloé by his side, and it's so emotional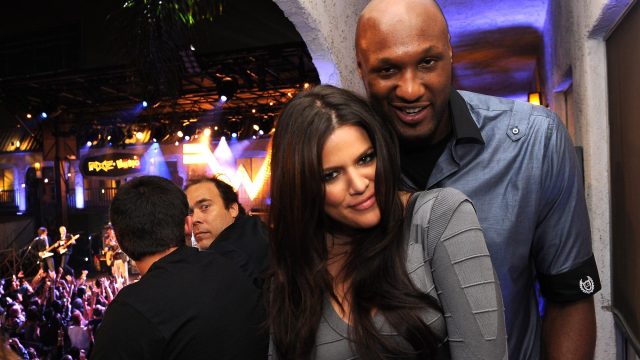 Get your tissues ready, folks. Lamar Odom is opening up about waking up from a coma with Khloé Kardashian by his side, and boy is it emotional. Back in October 2015, former NBA star Lamar Odom experienced a drug overdose that was nearly fatal. In an upcoming interview with The Doctors, which will act on January 17, Lamar gets real on what it was like to wake up from his coma with Khloé by his side.
Although Khloé and Lamar had long since been separated when Lamar overdosed after a stay at Love Ranch brothel, she raced to his side when news broke that he was in critical condition and might not survive. In his interview with Dr. Travis Lane Stork of The Doctors, Lamar detailed just what that was like. In regards to waking up to his estranged wife Lamar said, "I didn't know [why I was in the hospital] until Khloé had told me that I was in a coma… I couldn't even speak at the time. I couldn't talk, so I was scared."
https://www.youtube.com/watch?v=6HAD0Cg3inM?feature=oembed
Dr. Stork, who then said that he was "scared to death" for Lamar's life, continued his emotional interview with Lamar. The retired star doesn't remember much from that night, so he can only speak to what he recalls. Apparently, the last thing Lamar Odom remembers was "being in that damn brothel, thinking I was going to just rest a little bit." Scary stuff.
After receiving treatment in rehab and coming a long way in his physical recovery, Lamar says he's doing well. "It's good to be sober," he said. But beyond sobriety, Lamar Odom feels like there is one thing still missing in his life: his ex-wife Khloé Kardashian. "I just want my wife back," he said. "I just want to live a healthy happy life."