Lamar Odom is looking incredible after a month of rehab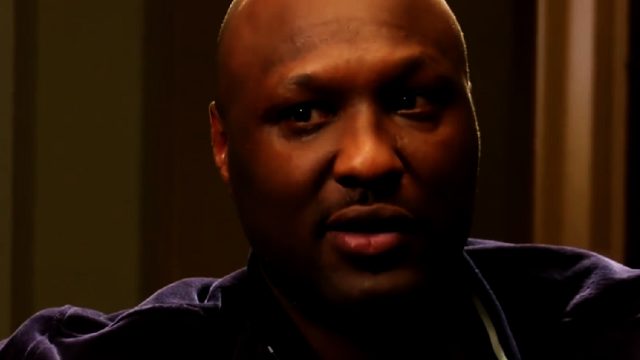 When you've got a will to get better, good health is just around the corner. Lamar Odom, who just completed 35 days of rehab, is living proof.
The former NBA star admitted himself into the program near the end of 2016, and his journey is set to be discussed on The Doctors. It makes sense, as Odom confided in Dr. Travis Stork, the host of the show, before admitting himself into the San Diego program.
"I am so proud of Lamar and truly look forward to sharing the ups and downs of his journey with our viewers," Stork said.
Judging by the photo that the show posted, Odom is definitely heading in the right direction.
Here's a video of Odom talking to the doctors prior to his visit:
https://www.youtube.com/watch?v=mK5jkP79ojs?feature=oembed
At the time, Odom said that he wasn't in a good place mentally — especially since him and his then-wife, Khloé Kardashian, were going through a rough patch. In 2015, Odom publicly went into a coma after an overdose, and managed to recover extremely well from the incident.
The show chose to air the clip of the interview after knowing that Odom was successfully getting help. The full interview is set to air soon, and the update is set to air on January 17th.
"Obviously the number one goal was to get Lamar into recovery, into the treatment center, and get him well," Stork said.
TMZ caught up with Odom shortly after he was released from the program, and Odom happily admitted that the entire rehab experience was "awesome" and "life-changing." He noted that he might do a reality show, but was more focused on simply living life.
We can't blame him. We're definitely proud that he's in recovery, and hope that he continues to have more positive news!