Muhammad Ali was not just "The Greatest" to Laila Ali — he was also the greatest dad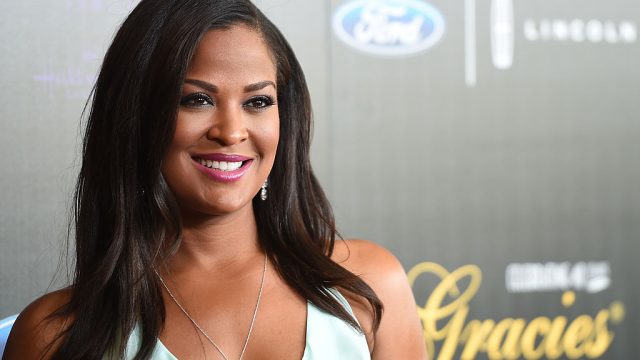 On Friday, Muhammad Ali passed at the age of 74. For people around the world, he will always be remembered as a boxing legend who inspired us in and out of the ring. But his daughter Laila Ali, who is also a boxer, will remember him a little differently: as the best father and grandfather anyone could ever have. Laila appeared on Good Morning America on Monday and spoke about her father's passing, but more importantly, the incredible legacy he leaves behind.
"I mean there's just not that many men that you can compare to my father," the 38-year-old said, thinking back not only on his achievements but also his unparalleled personality and commitment to his beliefs.
"It amazes me how just the presence of my father, whether he was lighting the [Olympic] torch or not, brings so many people to tears because he stands for so much without even speaking," Laila told GMA. "He's an angel."
She added, "When I think of my father, I think of people like Nelson Mandela and people like that."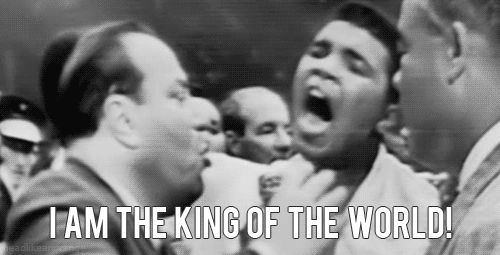 Her final memories with her father are special ones. During his last moments, he was surrounded by family, all saying Islamic prayers, honoring his Muslim faith and giving him an incredibly meaningful send-off.
As far as Laila's children, they'll forever remember the last memory they shared with their grandfather: his 74th birthday. "All his kids and grandkids were there, we were with him in Arizona, and he was bright-eyed and alert and had a great day," Laila remembered.
The family will pay their respects during a private ceremony on Thursday before a public interfaith memorial service in Louisville on Friday. Muhammad Ali "transcends everything," Laila said, reiterating that there's nobody else on this world like him — and there never will be. "He's passing on and I'm just like, man, what does this next generation have?"
The mark he left on the world will never fade, and we're thankful Laila Ali is sharing her own perspective with him as a beloved family member.