Lady Gaga's epic David Bowie tribute tattoo is blowing our minds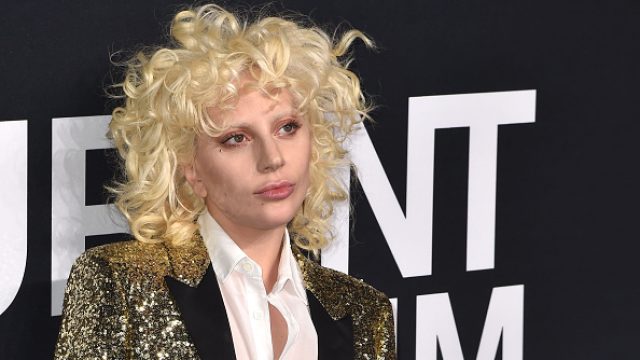 Lady Gaga is known for using her body and attire as a form of radical self expression. Look at her infamous meat dress, which Lady Gaga later explained was her form of protest against the military's "don't ask don't tell" policy. Now, just two days before her "experimental David Bowie tribute" at this year's Grammy's, Lady Gaga asked legendary tattoo artist Mark Mahoney to tattoo David Bowie's face from his Aladdin Sane album on her ribcage.
Gaga showed off her latest design on Snapchat, explaining in one of the photos that "this was the image that changed my life."
Wow. As someone who is terrified of needles, whenever I hear that hum of the tattoo gun I break out into hives. Lady Gaga isn't even breaking a sweat! And her pain was well worth it, because this tattoo is amazing. No wonder Mark Mahoney is hailed as the "founding father of black and grey art with a single needle."
    Well, now I am inspired to get a tattoo of those who profoundly affected me. I wonder how J.D. Salinger would feel if I had this press photo on my ribcage?