Lady Gaga revealed the painful way her past sexual assault still affects her today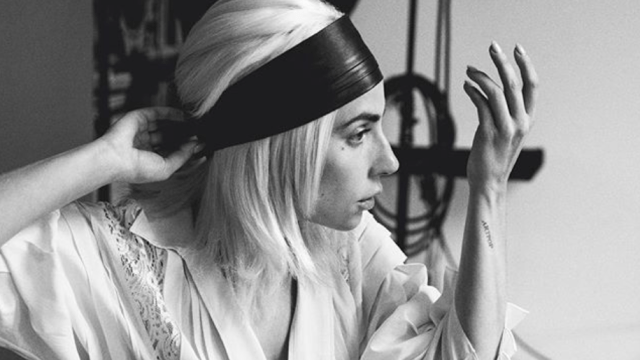 Lady Gaga has been vocal and transparent about being sexually assaulted at 19 by a music producer and now—in a new interview with Vogue—Gaga went into painful detail about the lasting imprint that teenage trauma left on her life, and how she believes that her rape triggered her current struggle with fibromyalgia.
When asked to describe what her PTSD symptoms feel like now, Gaga says it's like she's on a "roller coaster."
"I feel stunned. Or stunted. You know that feeling when you're on a roller coaster and you're just about to go down the really steep slope? That fear and the drop in your stomach? My diaphragm seizes up. Then I have a hard time breathing, and my whole body goes into a spasm. And I begin to cry," Gaga described. "That's what it feels like for trauma victims every day, and it's...miserable. I always say that trauma has a brain. And it works its way into everything that you do.
Despite her transparency with her assault, Gaga admitted that she's "still in disbelief," adding, "I think every person has their own relationship with that kind of trauma."
Last year Gaga admitted that she struggles with extreme nerve pain caused by fibromyalgia and released the Netflix documentary Gaga: Five Foot Two to shed light on the often misunderstood illness. Gaga also believes that her current chronic pain and her sexual trauma are connected. A 2005 study in the Clinical Journey of Pain showed that women with fibromyalgia were 3.1 times more likely to have been raped and more likely to have a PTSD diagnosis than women without fibromyalgia.
"I get so irritated with people who don't believe fibromyalgia is real," Gaga admitted. "For me, and I think for many others, it's really a cyclone of anxiety, depression, PTSD, trauma, and panic disorder, all of which sends the nervous system into overdrive, and then you have nerve pain as a result. People need to be more compassionate. Chronic pain is no joke. And it's every day waking up not knowing how you're going to feel.
As always, we stand with Lady Gaga and other sexual assault survivors who speak out about their experiences. Head over to Vogue for the full interview.