Lady Gaga walks the Victoria's Secret Fashion Show pink carpet looking like a flawless mannequin
Not since Sean Combs became Puff Daddy, P Diddy, Diddy etc. has a musician straight up changed personas as effortlessly as actor, singer, songwriter Lady Gaga. Mother Monster ditched the Kermit suit, the meat dress and even this gigantic blue coat (LOL) for something classy af this week when she arrived at the 2016 Victoria's Secret Fashion Show in Paris, France. Gaga looks polished, refined and perfectly serene as she struck a few mannequin-like poses over and over in a floor length lace gown that really gussied up the famous pink carpet. The dress featured a peek-a-boo effect by consisting of a nude lining under tons of gorgeous black lace, casually showing off the singer's enviable bod. Lady Gaga's got nothing to prove, so why not show off just a little bit?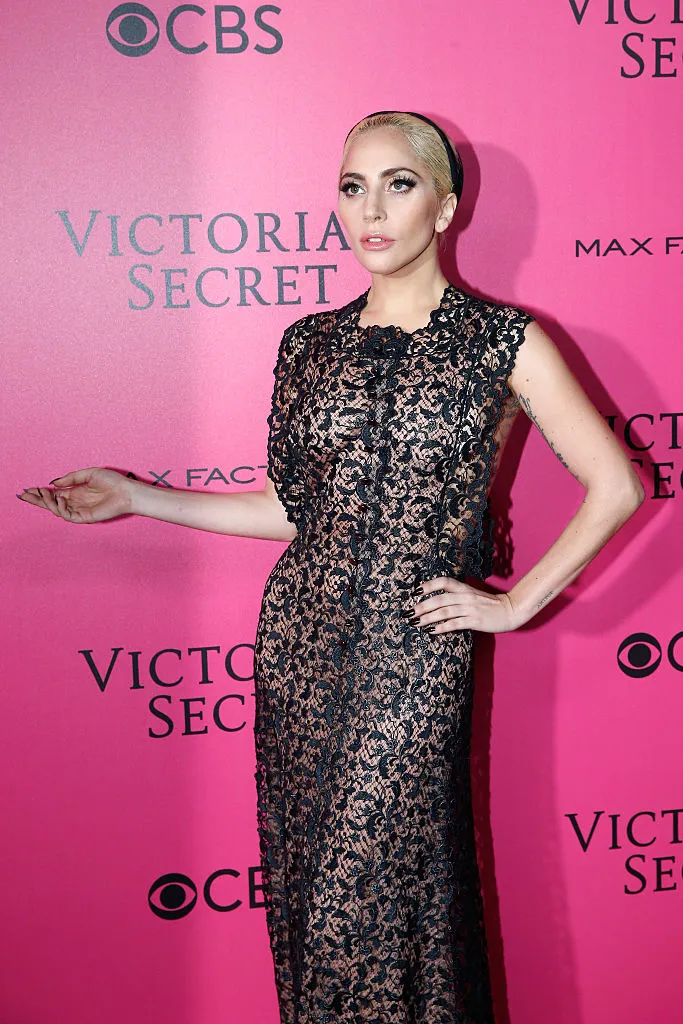 We are truly in a Gaga renaissance.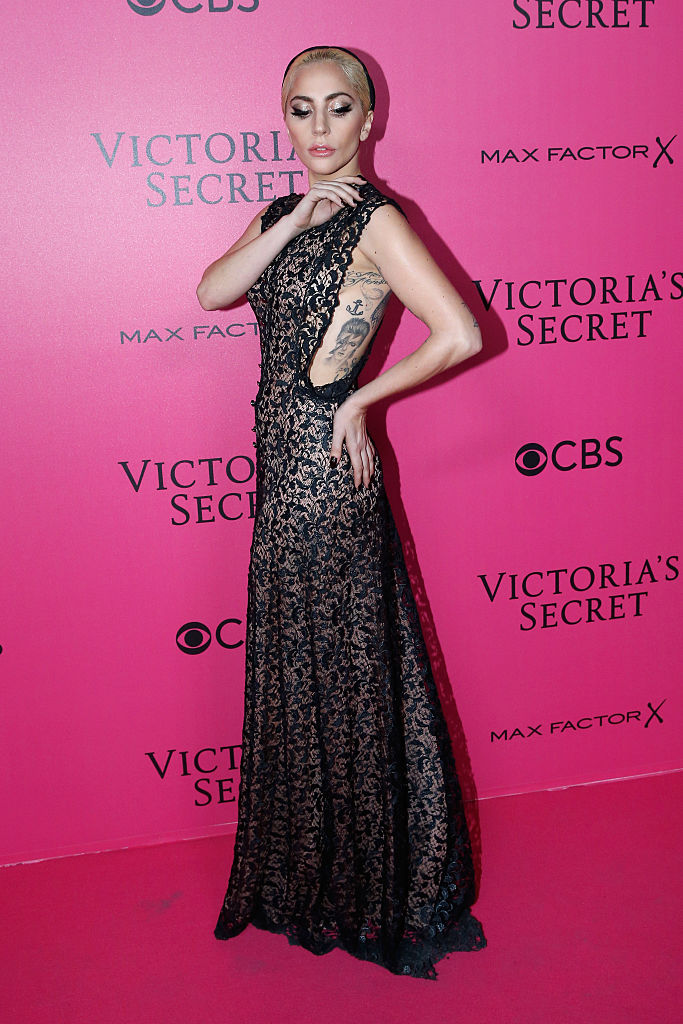 The Joanne songstress left her trademark pink cowboy hat at home and swapped for an intricate headwrap on slicked back porcelain hair in a low knot. Her cheekbones were chiseled out with a dramatic highlight/bronzer combo, paired with a glossy lip and a heavily lined cateye.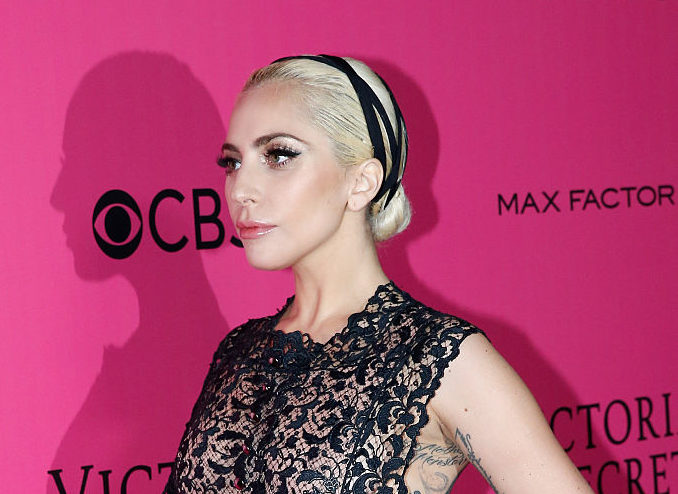 The lace gown showed off her newly inked ribcage, featuring an homage to the late David Bowie (still not over it, RIP!) among other now iconic Gaga markings.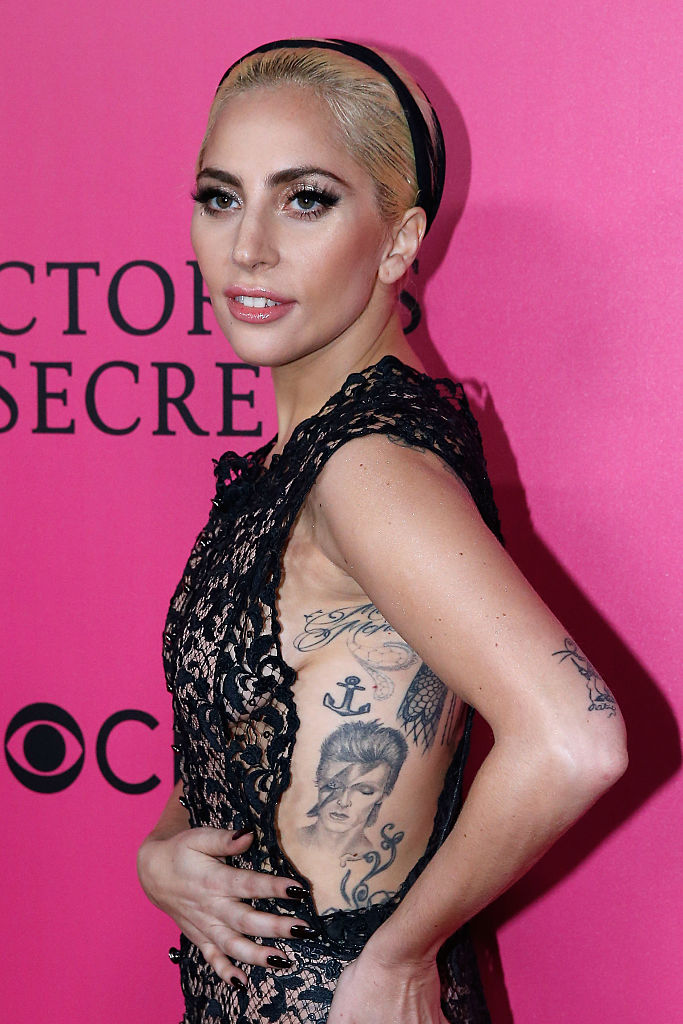 Gaga posted a quick BTS shot with a shout out to her glam squad.
The powerhouse provided live vocals as Victoria's Secret angels graced the runway later in the evening. The Lady switched into this second look which is serving some seriously romantic vibes.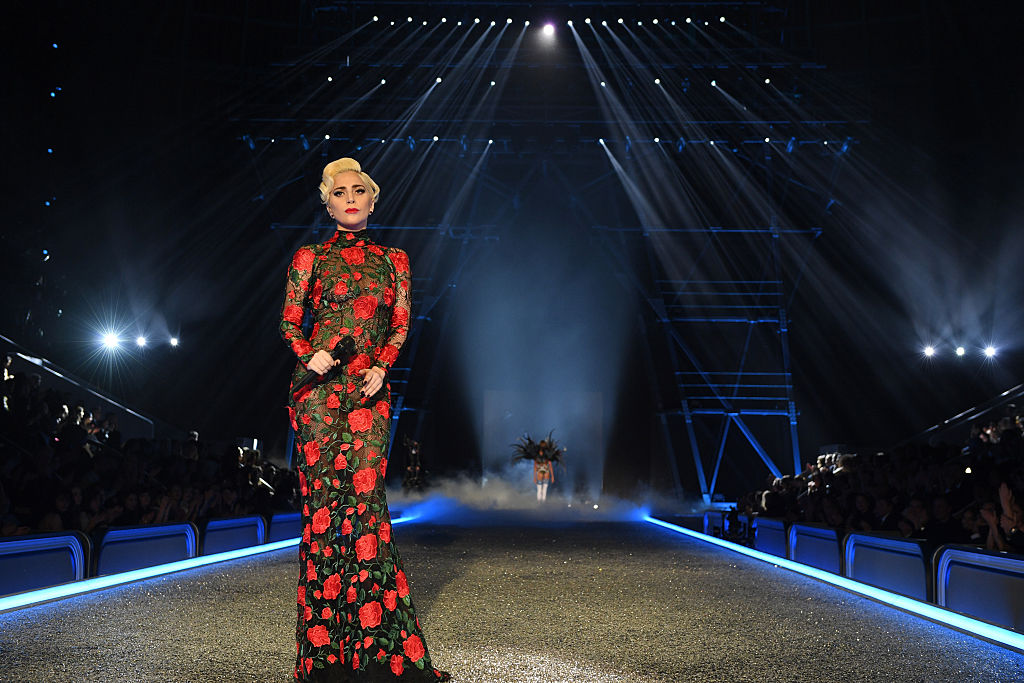 Is there anything she can't wear?