Lady Gaga rocks a floral goth look in Tokyo, proves she's the most glam witch of the West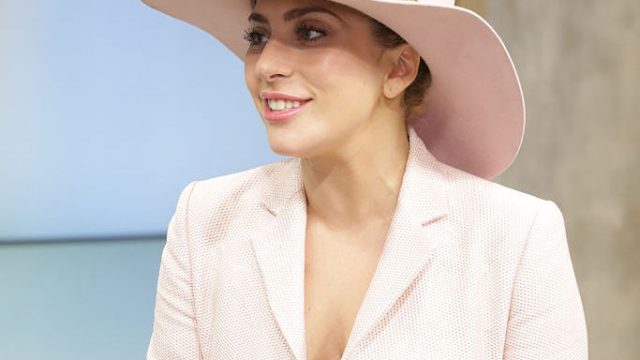 She is certainly perfect, but Lady Gaga is definitely not an illusion (you see what we did there?). The mother of the #1 album, Joanne, arrived in Tokyo, Japan today decked out in nothing less than pure elegance. Gaga is known for her flashy garb, and the jumpsuit she wore is currently fueling our inner glam-witch vibes.
Lady Gaga sported a dolled-up version of her new signature pink Joanne hat. This model comes complete with two faux pink flowers, which just so happen to match the pink bouquet she received upon landing. Gaga completed the pink trinity by wearing a glossy hot pink lip.
But we're just hitting the pink tip of the iceberg. The main attraction – AKA Gaga's black jumpsuit – is actually to die for.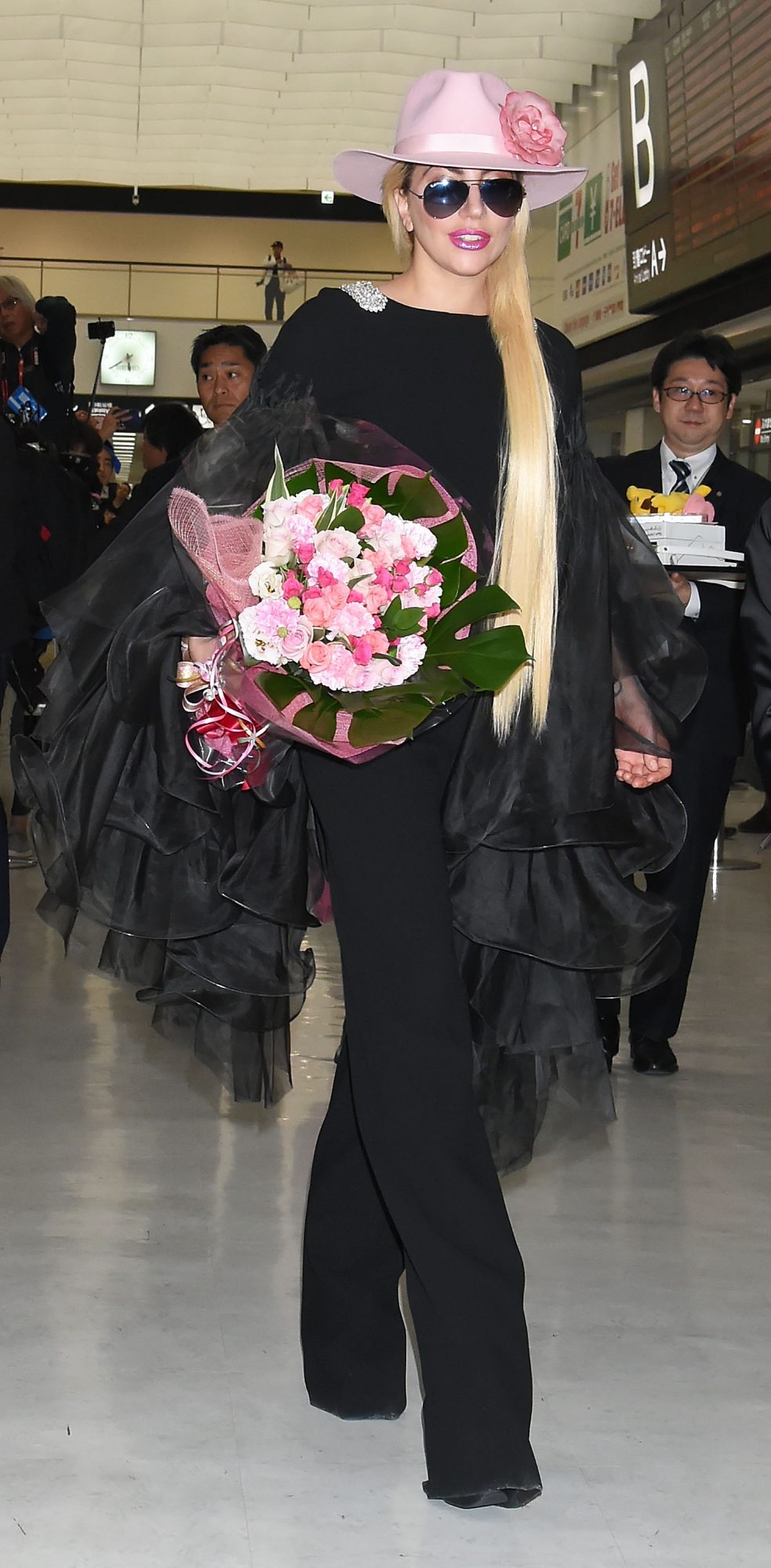 Bell sleeves are on trend this season, and in traditional Gaga style, she blows the trend out of proportion. The ruffled silk tulle sleeves, edged with horsehair braid for added volume, cascade to the singer's knees from the drop shoulder. The tiered ruffles make us think Flamenco dancer-chic.
And then there's the diamonds.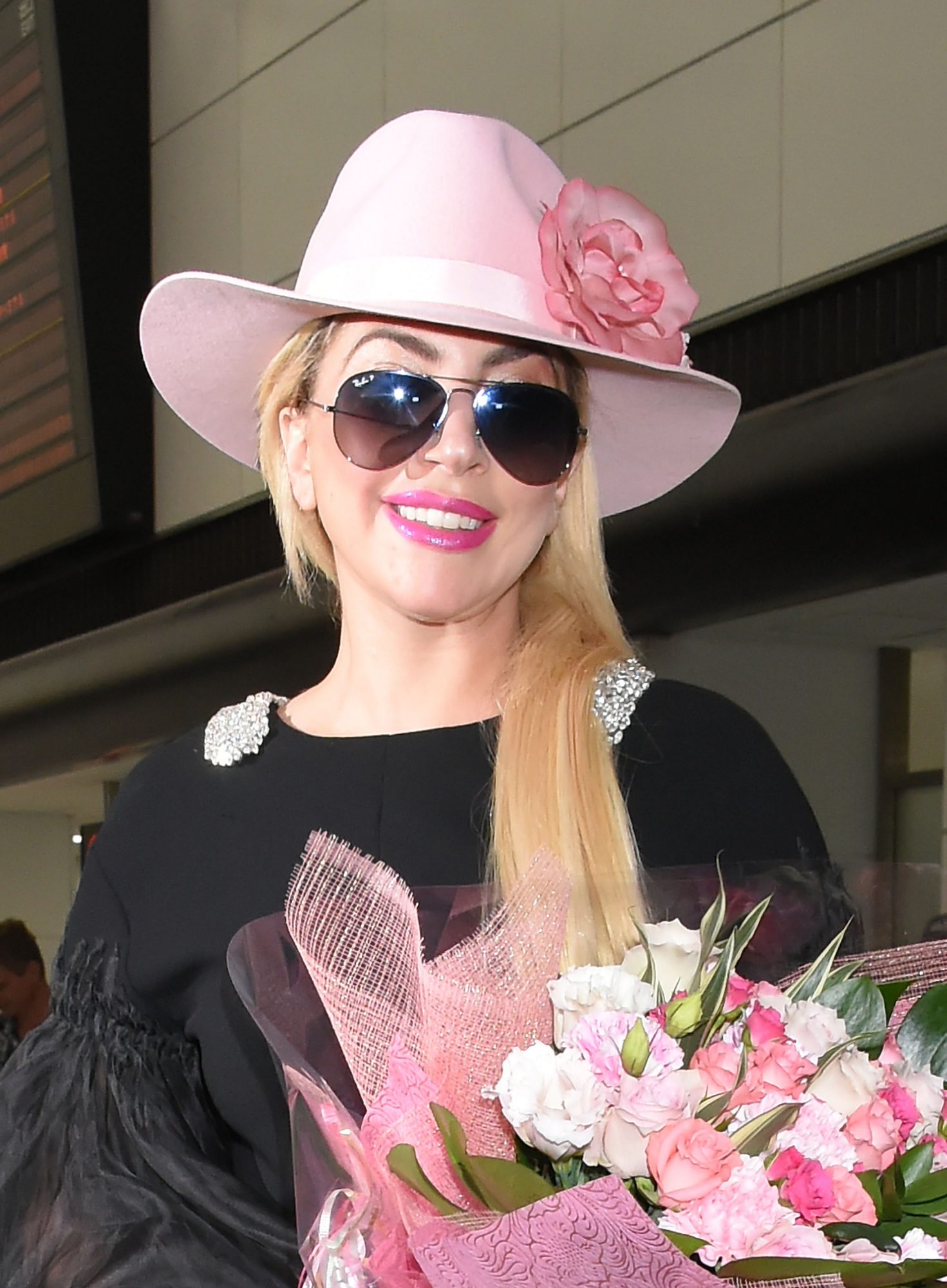 From the front, the diamond detailing on the shoulder looks like a simple dash of sparkle on the monotoned jumpsuit. But looking at Gaga from the back, we are blinded by a diamond-encrusted back piece that allows us to appreciate Gaga's multitude of back tats.
Holy Bedazzle!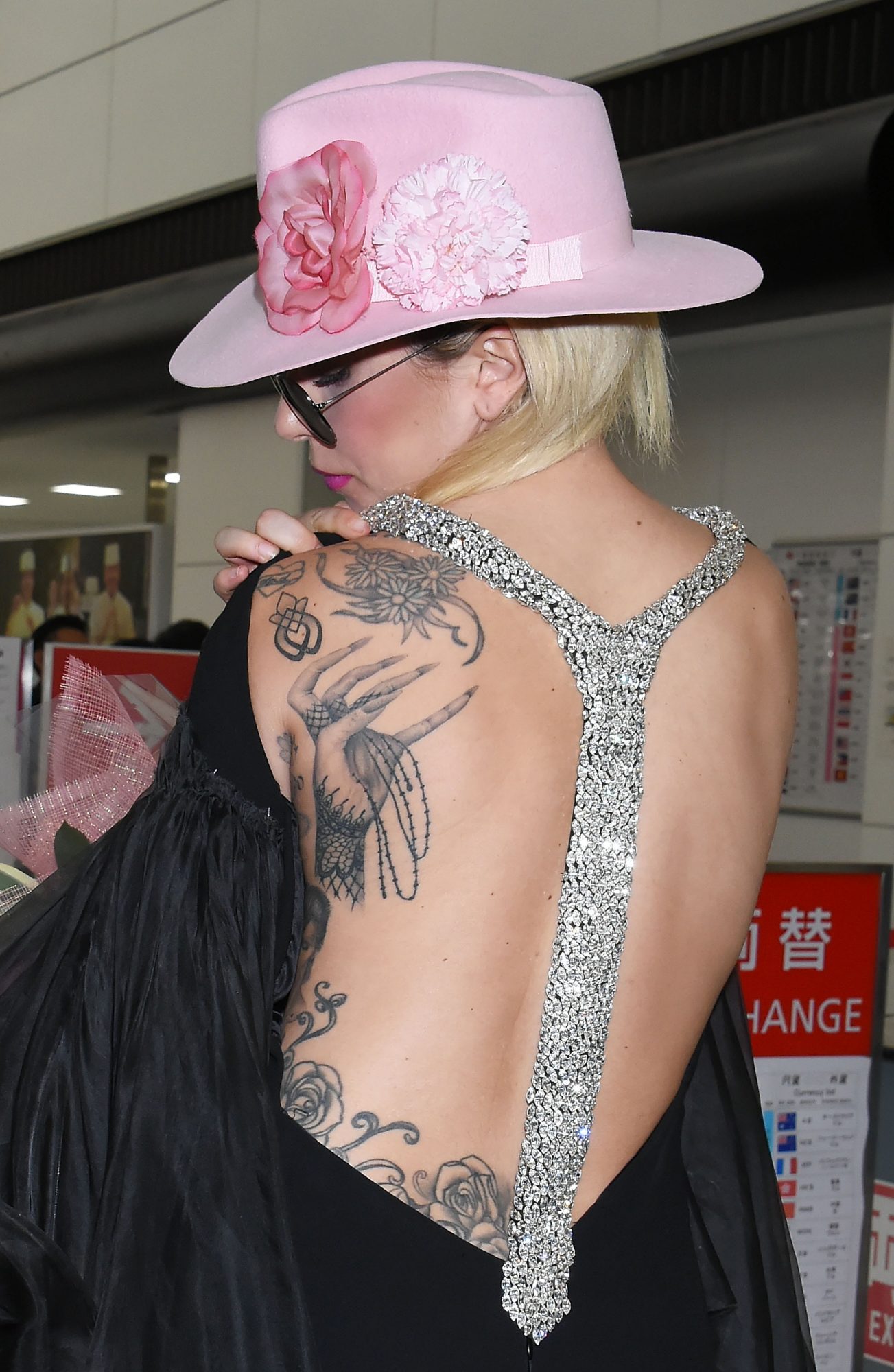 She posted several photos of the look on Instagram. We're having flashbacks to American Horror Story: Hotel and loving it.
For most, this outfit would be more than acceptable to accept an Oscar in. But for Gaga, it's her travel wear. Let's just chalk this up to another reason to love Lady Gaga and everything she stands for. She's a diva, a fashionista, and an inspiration to those of us who are trying to live our best gothic/witchy life.