Lady Gaga revealed the badass reason she wore a suit to the Elle Women in Hollywood event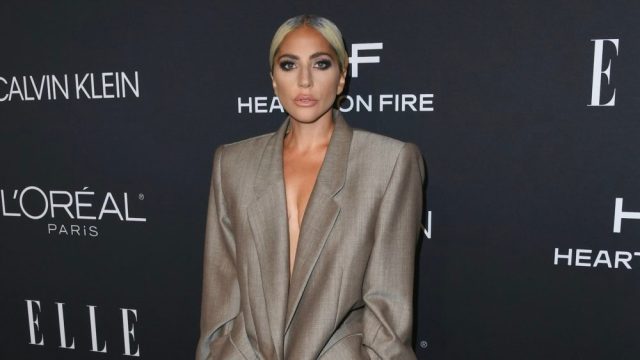 For years, Lady Gaga has been courageously speaking out about her own mental health struggles and past experiences with sexual assault. Now the pop star has become a movie star with her role in A Star Is Born, and she's continuing to use her platform to serve as an advocate. At a recent Hollywood event, she traded her glamorous red carpet gowns for a menswear look—for an empowering reason.
Gaga was honored at Elle's Women in Hollywood event on October 15th, where she wore an oversized Marc Jacobs suit. Her choice turned heads because of its dramatic departure from her usual red carpet attire, and in an emotional acceptance speech, she described the process of trying on gowns for the evening's festivities.
Gaga explained that the opulent outfits made her feel overwhelmed, and ultimately—after trying on about 10 dresses—she decided on the suit. She said it "felt like me today."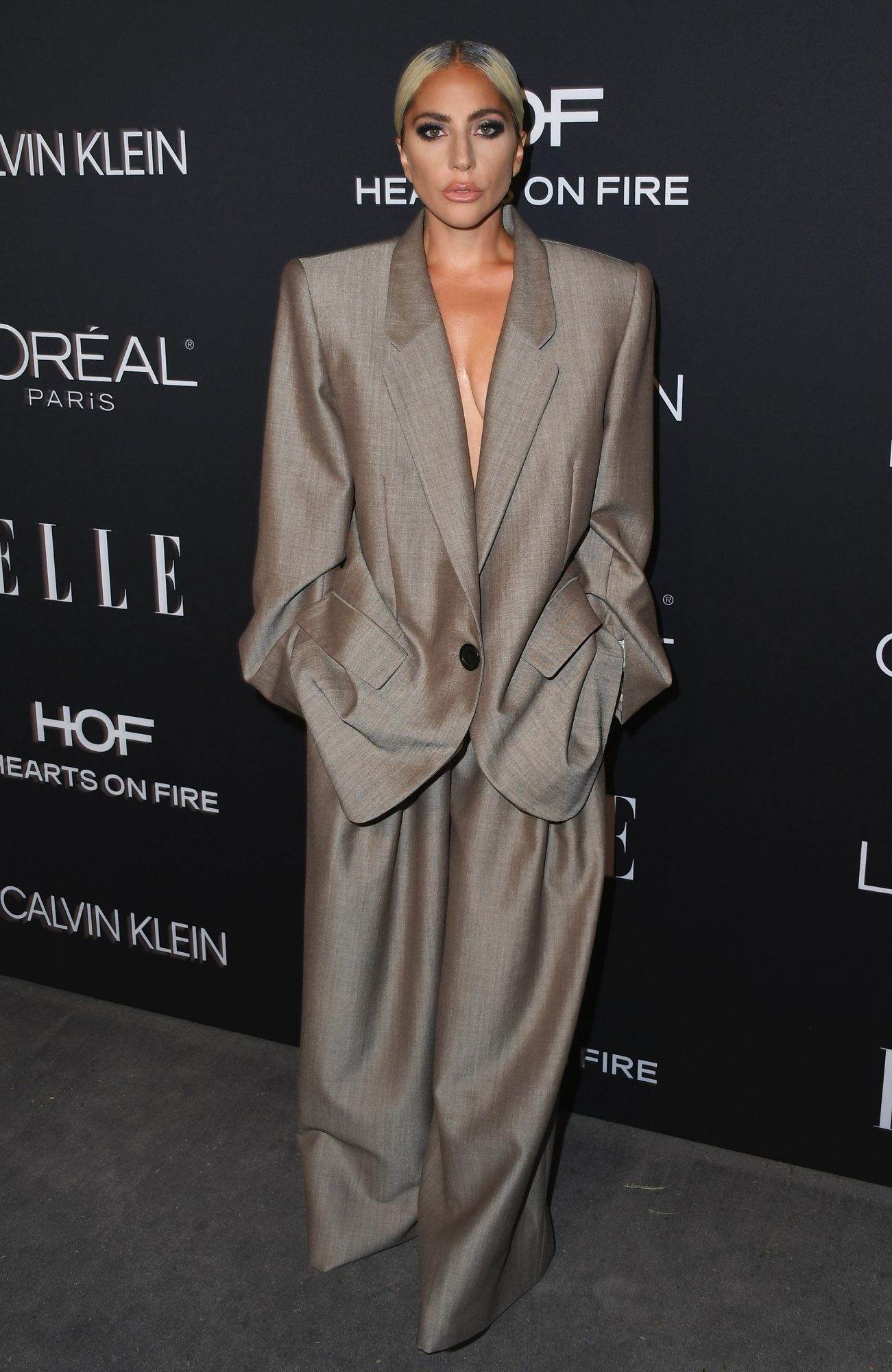 "In this suit, I felt like me today," she said. "In this suit, I felt the truth of who I am well up in my gut. And then wondering what I wanted to say tonight become very clear to me." She continued,
"As a sexual assault survivor by someone in the entertainment industry, as a woman who is still not brave enough to say his name, as a woman who lives with chronic pain, as a woman who was conditioned at a very young age to listen to what men told me to do, I decided today I wanted to take the power back. Today I wear the pants."
false
Gaga went on to say that witnessing systemic injustice against women led her to realize she needed to "resist the standards of dressing to impress." She described the physical and mental pain she has lived with as a result of her chronic illness and the trauma of her past rape. She concluded by calling on women in Hollywood to "lift [their] voices."
"Let's lift our voices. I know we are, but let's get louder. And not just as women. But as humans."
As always, we stand with all survivors of sexual assault, including Gaga. We thank her for her powerful words. You can read a transcript of her full speech here.