Lady Gaga is throwing a dystopian dance party in the video for her brand-new song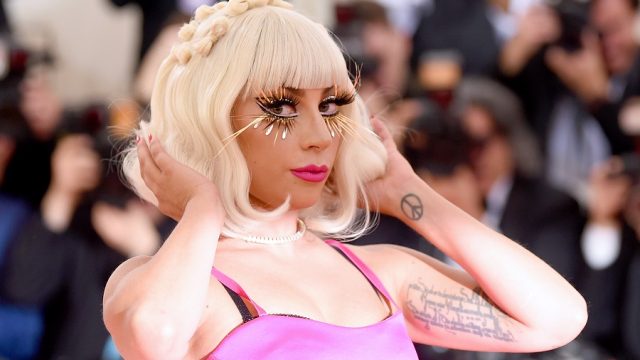 Lady Gaga is back on her bad romance and we couldn't be more pleased. Gaga released a brand new single and corresponding music video for "Stupid Love" at midnight, February 28th, and it's already an intergalactic hit of epic proportions.
"Stupid Love" is the kind of song that brings Little Monsters back to the days of "Just Dance," "Bad Romance," and "Born This Way." It's poppy, bright, nostalgic, and quintessentially Gaga. And the music video does the song the justice it deserves.
Gaga, dressed in pink pleather and matching wig, leads a band of aliens on the planet Chromatica. Here, the "Kindness punks" and "Spiritual ones" can't seem to agree on how to live and love, so it's up to Gaga to bring the warring groups together with her iconic choreography, levitation powers, and lyrics.
Needless to say, Lady Gaga gets the job done.
"Stupid Love" is the first single from Gaga since she joined forces with Bradley Cooper for A Star Is Born back in 2018. Before dipping her toes into Hollywood, Gaga released a single, "The Cure," in 2017 which was a lukewarm success in comparison to the applause she's receiving for "Stupid Love."
This time, the song and video are both just so Gaga.
And we don't know about you, but this nostalgic revival of our Mother Monster is just what our week/year/lives needed. false
She did that. She absolutely did that. false
If Gaga's forthcoming album is packed with songs akin to "Stupid Love" that give us throwback vibes and empowering moments, then we're all going to be okay. Bring it on, Gaga. We've been waiting for you.