Lady Gaga has shared her support for Kanye West and we agree with everything she's saying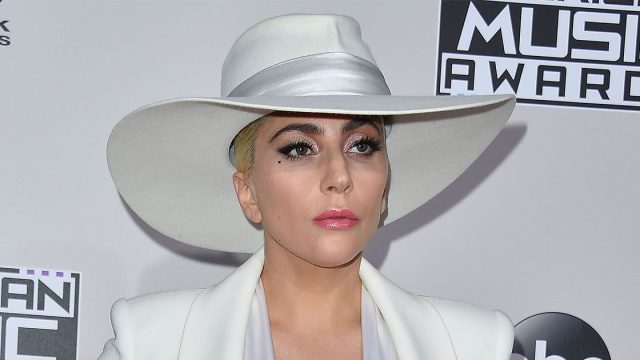 Many upsetting things have been said in the past few days regarding Kanye West. However, now Lady Gaga has tweeted her support for her fellow musician and it's so important.
It was reported on Tuesday (22nd November) that Kanye had been admitted to hospital, forcing him to cancel the rest of his upcoming Saint Pablo tour. According to a statement received by The New York Times, Kanye was taken to UCLA Medical Center willingly, with NBC News reporting that the star was suffering from sleep depravation and possible mental health problems.
The news comes after the star gave lengthy speeches regarding his fellow performers Jay Z and Beyoncé, and his declaration that he would have voted for Donald Trump. He also cut short one of his shows, performing only three songs before leaving the stage.
Coming out in support for Kanye, Lady Gaga opened up about how we discuss mental illness and to voice her support for her fellow artist.
Taking to Twitter, the star said some super important things.
"It's not funny to joke about anyone's possible or not possible mental illness, this is a sensitive time for many. Let's be kind & loving, she wrote in one tweet. "While I don't agree with everything he does I hope the public shows compassion and [love] for @kanyewest and each other. One love. One Race.
Gaga then went on to address Kanye directly
".@kanyewest I support & love u brother," she wrote, "I see in you bravery & courage to stop this tour & take care of YOU. You are a GREAT artist 🎨💋."
Lady Gaga has been extremely open about her struggles with mental health issues, and earlier this year explained how she took time off to look after herself.
"I openly admit to having battled depression and anxiety and I think a lot of people do, Gaga said in an interview with The Mirror. "I think it's better when we all say: 'Cheers!' and 'fess up to it.'
Similarly, the star also voiced her support for Selena Gomez. After Selena gave an emotional speech at this year's American Music Awards about how she's overcoming her mental health problems, Gaga shared a picture on Instagram of the pair together.
We really respect Lady Gaga for coming out and not only saying that it's NOT funny to joke about mental health, but to also voice her support for Kanye during this time. We can't imagine what it must be like for him and his family, and we wish them all the best.