Lady Gaga shared one of her favorite George Michael music videos, and we're so happy to revisit this '90s gem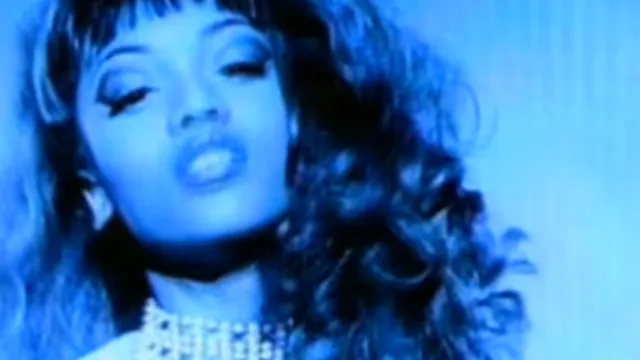 When a famous pop star passes away, it's common to revisit his or her catalog of tunes. While "Freedom '90" was a big one, Lady Gaga's favorite George Michael song is actually "Too Funky," which came out in 1992.
"Too Funky" was actually the last song that Michael released with Sony Music back in the '90s, and if you listen to the lyrics? Well, it's pretty steamy. In fact, children of the '90s might have missed a few of the sexual cues that Michael threw in there, but since that was pretty common for '90s music, it never raised any red flags.
(Since Michael also wrote and sang "I Want Your Sex," he was definitely known for being more provocative than other musicians.)
Lady Gaga wrote on her Twitter that "Too Funky" was definitely one of her favorites. As a musician, we figure she probably found both the song and the video to be somewhat inspirational.
In fact, during a 2011 interview with Y98, Gaga said that the video was one of her favorites in pop music history.
"When it comes to fashion, when it comes to super models, there's really no video that does it better. This video changed pop music and fashion forever," she said.
The video was notorious for including some of the biggest models of the era, including Tyra Banks, Beverly Peele, Linda Evangelista, and Emma Sjöberg. He also included actresses like Julie Newmar, which was a big achievement.
https://twitter.com/udfredirect/status/813205276425785344
There was even a behind-the-scenes look at the making of the video, since it was so star-studded. Keep in mind, this was years before MTV released Making The Video.  https://www.youtube.com/watch?v=f-pvRoe3Kvw
While the song never reached the level that "Freedom '90" did, it was definitely considered to be a hit. And, it's no surprise that Lady Gaga was so enamored with it.
Not only is this a reminder that George Michael was well before his time, but it's a reminder that he was truly an inspiration for musicians today. Hearing about his passing is still hitting us hard — and likely will for some time — but we're definitely thankful for all that he has given us throughout the years.