Lady Gaga rocked the heck out of the world's cutest ~tuxedo~ and everything about this outfit is perfect
Lady Gaga sure does know how to make a statement. The "Perfect Illusion" star got super candid about her breakup from Taylor Kinney in a recent CBS interview, making her even more relatable than before. We have to admit — the news definitely made us shed a tear, but all of her recent fashion wins are definitely helping us cope.
It's no secret that Lady Gaga is pretty much a fashion icon. And whether you're fans of her outfits or not, you have to admit that she's the queen of epic fashion moments. Just recently, our Trump protesting, mama monster showed us how to rock a tuxedo — the right way — and we're obsessed!
Lady Gaga added her feminine touch to her tuxedo look, and it's the cutest thing ever!
Her pumps and feathery socks are probably our favorite parts of the entire outfit!
And the singer also gave a nod to her latest album Joanne, which embossed on her adorable clutch.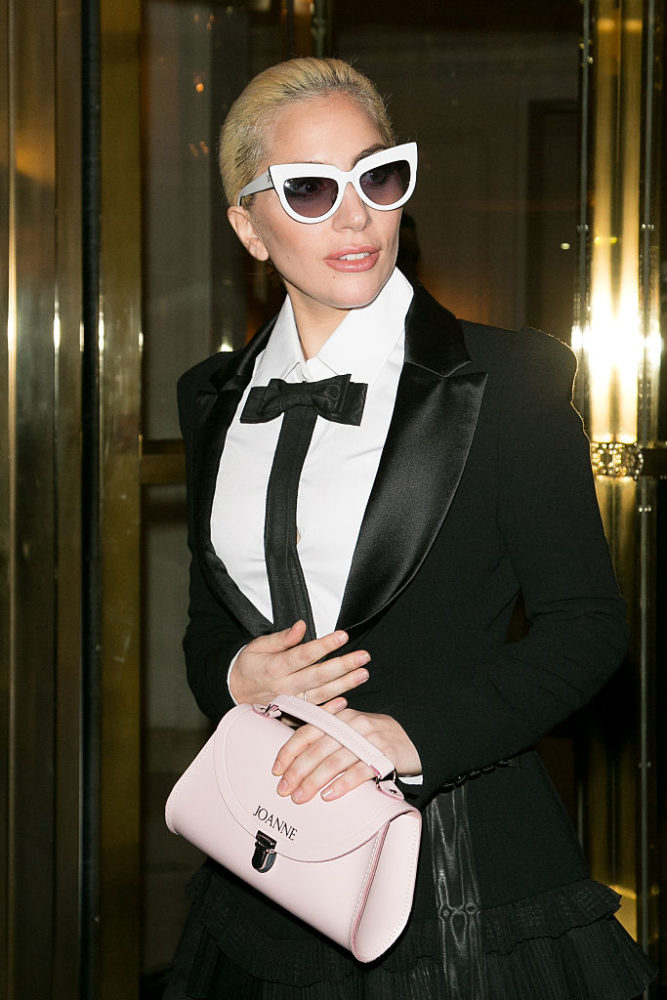 We're in love with her ensemble, and are dying to replicate for ourselves sometime soon. Seriously, Gaga lit up those Parisian streets like she owned the city!
Is it just us, or does chicness tend to radiate more right after a breakup? Forget a new guy…cute fashion is definitely the newest remedy.