Lady Gaga just jumped into freezing cold water for charity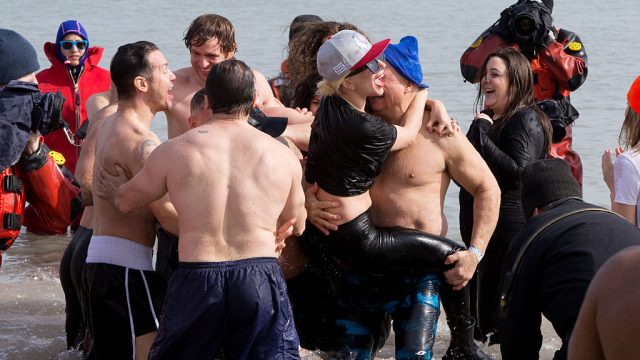 Lady Gaga has a reputation for taking things to the next level, whether in her music or for charity. On Sunday, she participated in the 16th Annual Polar Plunge in support of the Special Olympics. What's a Polar Plunge, exactly? Oh, just this thing where people jump into ice-cold water in the middle of winter. Yeah.
If there's one person who is impervious to the freezing cold, we'd bet it's Lady Gaga, who's been participating in the event for a two years now.
It's so admirable that Lady Gaga makes time for important events like this one, considering her busy schedule. The singer just wowed us back at the Oscars after her performance of "Till It Happens to You" and is about to return to American Horror Story for its sixth season.
We should probably stop being surprised every time the singer impresses us, but she's always inspiring us in new and incredible ways. We can't wait to see what she conquers next!