Lady Gaga matched her hair to her bridesmaid dress, and now we have a plan for our next wedding
By now, it's no secret that Lady Gaga is never afraid of trying out a bold hair color. Her hair has been just about every shade of the rainbow, and we love seeing the many ways she expresses herself through her beauty and style moves. Her latest look might actually be her boldest color choice yet. Gaga matched her platinum pink hair to her bridesmaid dress for a friend's wedding, and it's so perfect, we're taking notes for next year's wedding season.
Gaga served as a bridesmaid for her longtime pal and makeup artist Sarah Tanno, as she walked down the aisle in Mexico on Sunday, November 17th. Instead of going with a traditional wedding updo, she sported loose, bubblegum pink strands. The look was perfect alongside her rosy pink slip dress for the beachfront wedding ceremony. We never thought about it before, but now we are here for bridesmaids matching their hair color to their dresses.
The "Shallow" singer chronicled the wedding day festivities on her Instagram Stories, sharing photos and videos of herself living it up and appearing to have a blast alongside her friends.
While the sunset beach setting looks beyond gorgeous, we're most obsessed with Gaga's matchy-matchy vibes, and especially that picture-perfect pink hair.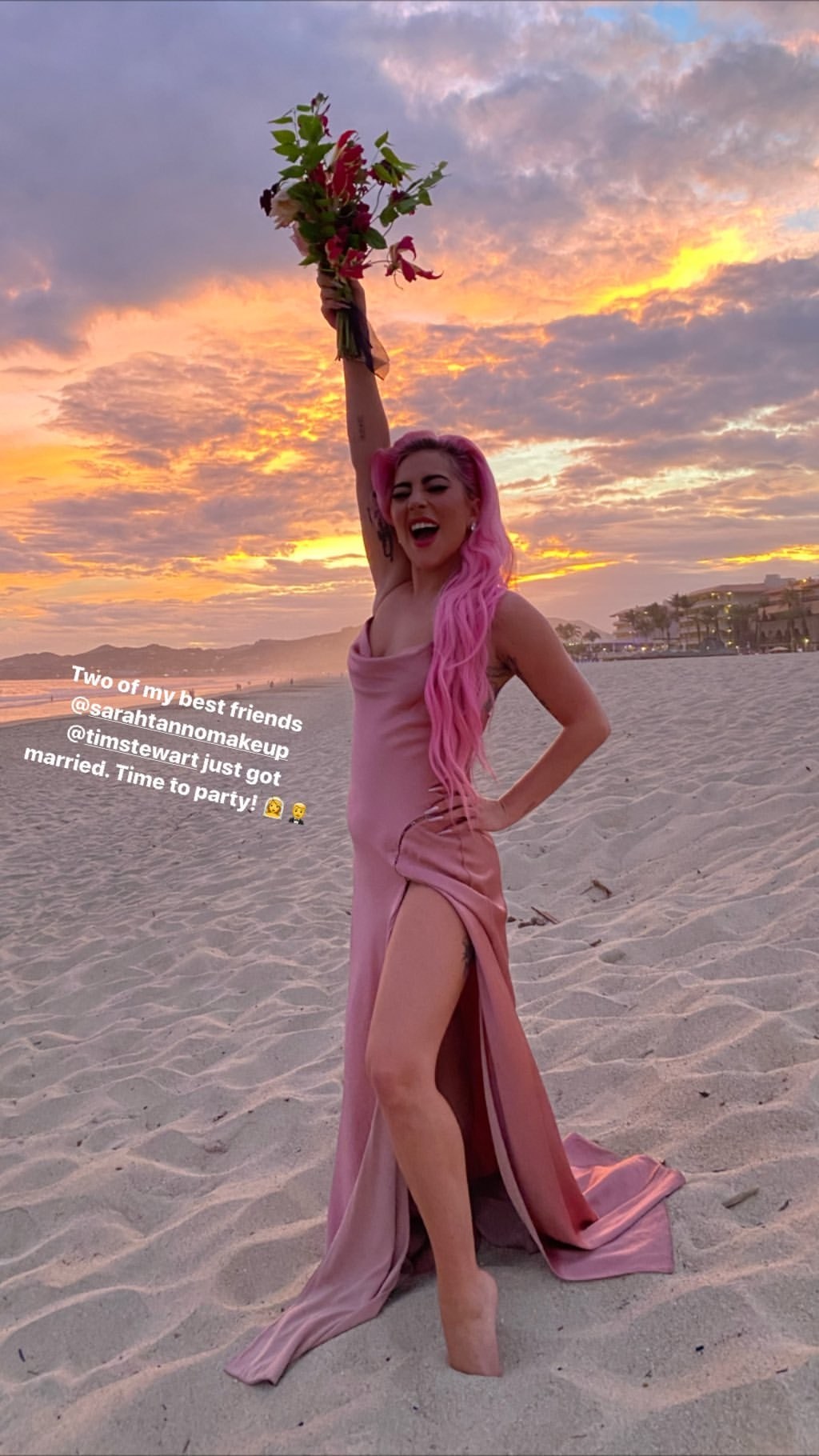 "Two of my best friends just got married. Time to party!" Gaga wrote, tagging Tanno and her groom, Tim Stewart. She certainly looks the part of the happy bridesmaid, holding her bouquet up high and posing in her strappy pink slip dress with a thigh-high slit.
She also shared another photo alongside fellow bridesmaid Phuong Tran, and we truly love to see the pop phenom having so much fun with her pals.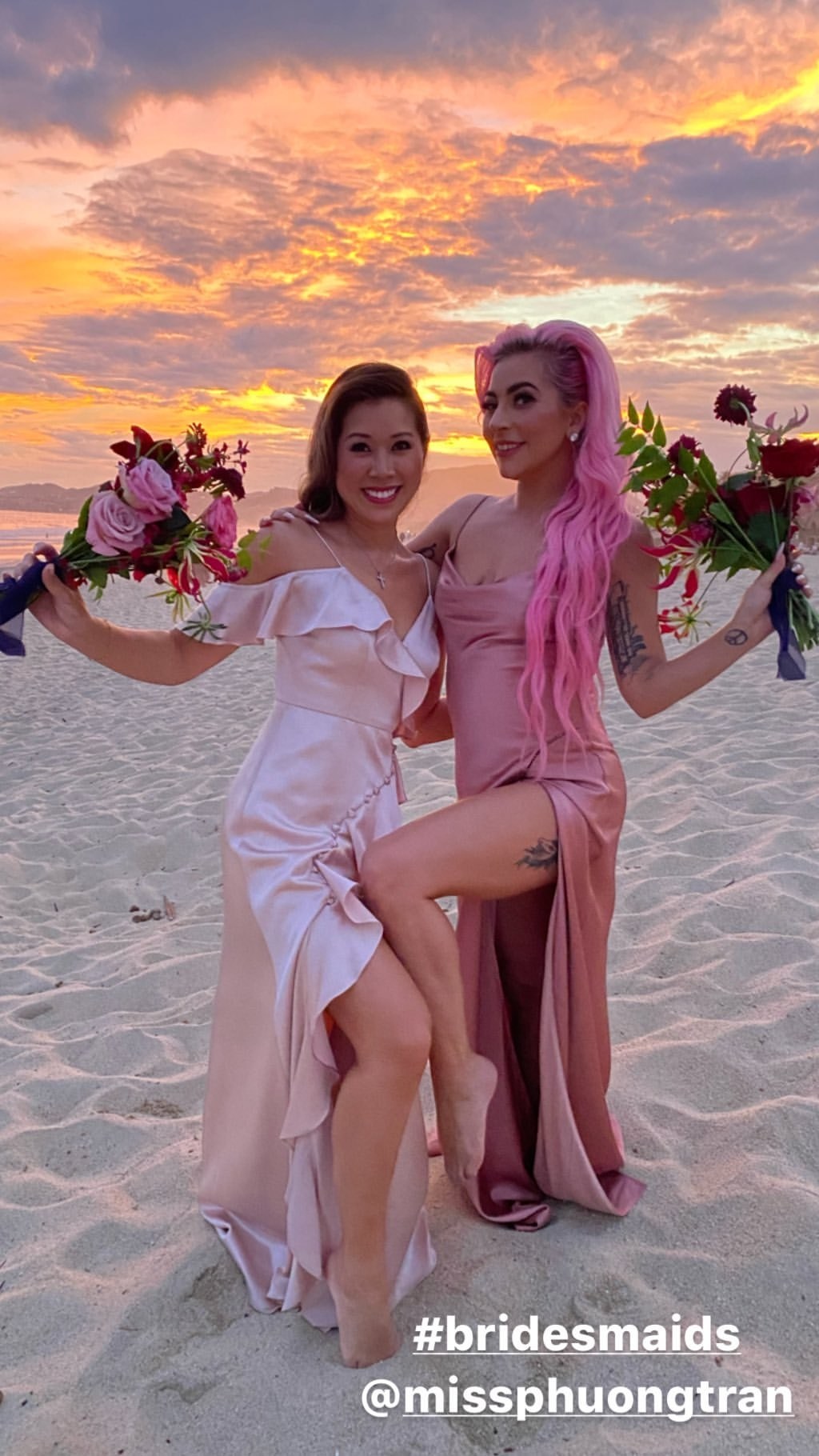 Of course, this isn't the first time Gaga has matched her hair to her dress—she wore a Cinderella blue dress with matching blue hair at the 2019 Golden Globes.
https://www.instagram.com/p/BsYjgE0lZR2
Matching your hair color to your gown at even the most formal of events is a move we can fully get on board with. Here's hoping that Gaga and her friends had the best time celebrating together.